An Oxford student with terminal bone cancer given just six months to live is set to travel the world after his friends and family raised more than £30,000.
Matt Greenwood was first diagnosed with cancer in his hip. Although he endured two rounds of chemotherapy, the cancer sadly spread to the 21-year-old's lungs and doctors do not expect Matt to live more than another six to nine months.
But despite his tragic diagnosis, the engineering student is determined not to waste a second of the time he has left and wants to spend his last months travelling the world.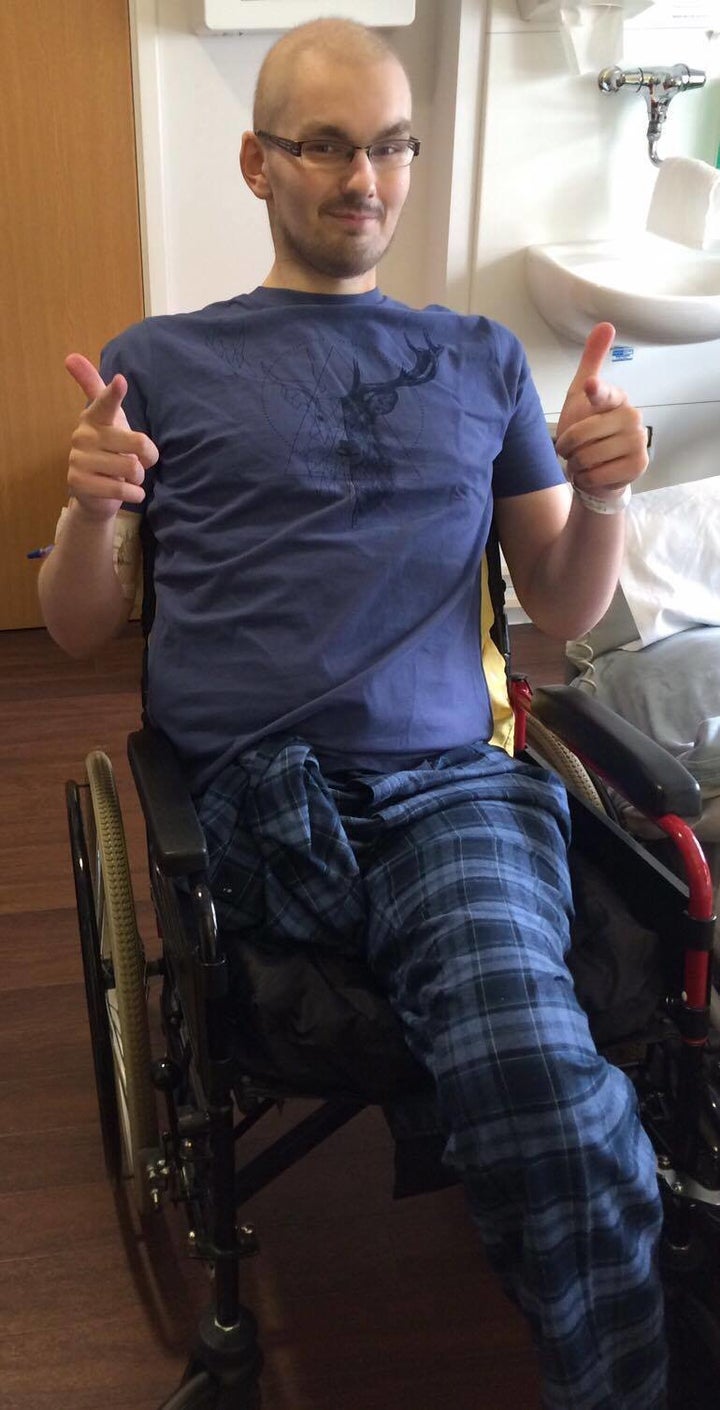 "One of my greatest passions was to travel as much as possible; I have been to Africa, China, and toured Europe," Matt said.
"I am not just going to lie here and let cancer win; I am going to travel and party and love, and get the most I can out of the remainder of my life."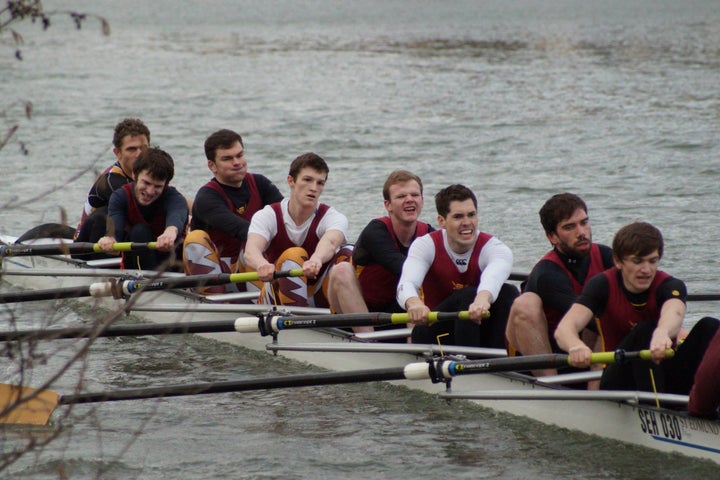 Matt had his right leg removed in the hope that it will allow him to leave the hospital and travel the world.
"Previously I was very sporty, I rowed in Oxford and played rugby before that. I used to run, play squash, cycle, and get as much time outdoors as I could," Matt said.
He wrote on his JustGiving page: "My desire to get out of bed and make the most of the rest of my life led me to the difficult decision that I needed to have my leg amputated.
"Due to the spread of the disease, I had to have half of my pelvis removed," he added.
Matt recently took his first steps following his amputation after spending more than 100 days in bed.
To date, the St Edmund Hall student's friends and family have raised almost £32,500, smashing their original target of £10,000 in less than four hours.
They are now aiming to fundraise £75,000 so Matt can go travelling, though his destinations will depend on which airlines will allow him to fly.
His bucket list also includes doing the three peaks challenge, taking a hot air ballon ride, completing a skydive and learning to ride a bike again.
The money raised will pay for Matt's wheelchair, prosthetics and carers during the activities. An advanced prosthetic limb alone can cost £55,000.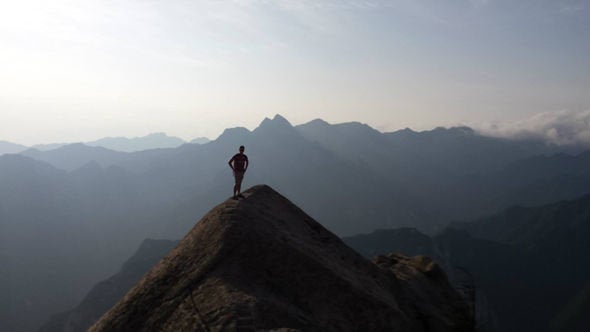 Matt's mum Michaela Greenwood said she was "overwhelmed" by the support they have received.
"I just can't thank everybody enough. All the hard work going into the fundraising has been amazing," she said.
"I also want to thank everybody for being there so much for Matt over the last few months; the amount of visiting all his friends have done, the cards, gifts, games of monopoly.
"I strongly think that you've all made so much difference to how Matt has coped, and I will always be grateful."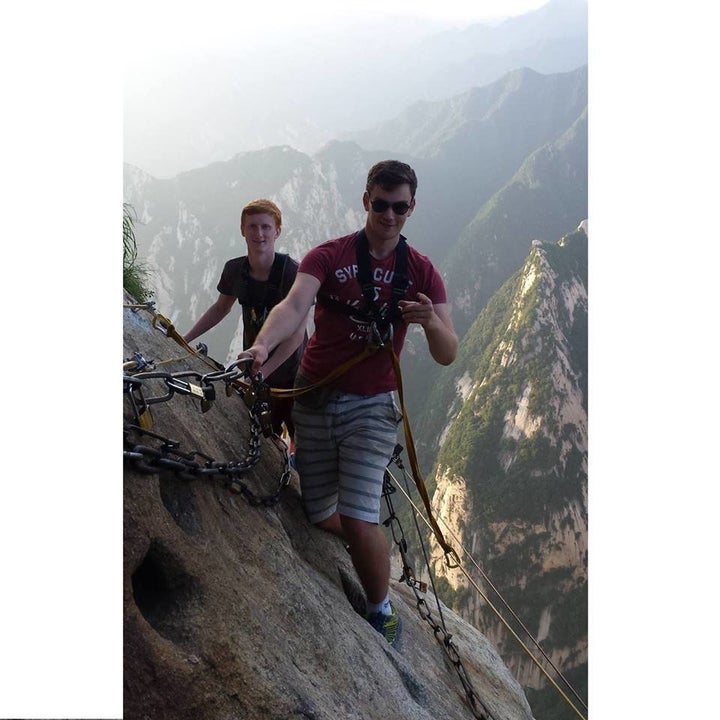 Members of the public are encouraged to go and row a kilometre on the 21-year-old's behalf.
A 6km sponsored walk along the river was also held by St Edmund Hall, led by the college's principal, Professor Keith Gull.
Professor Gull said Matt's "resolve, bravery and love of life" had inspired people around the world.
"I am delighted by the support given to Matt Greenwood by students, alumni and friends at our college," he said.
"This young man deserves all that we can provide for him."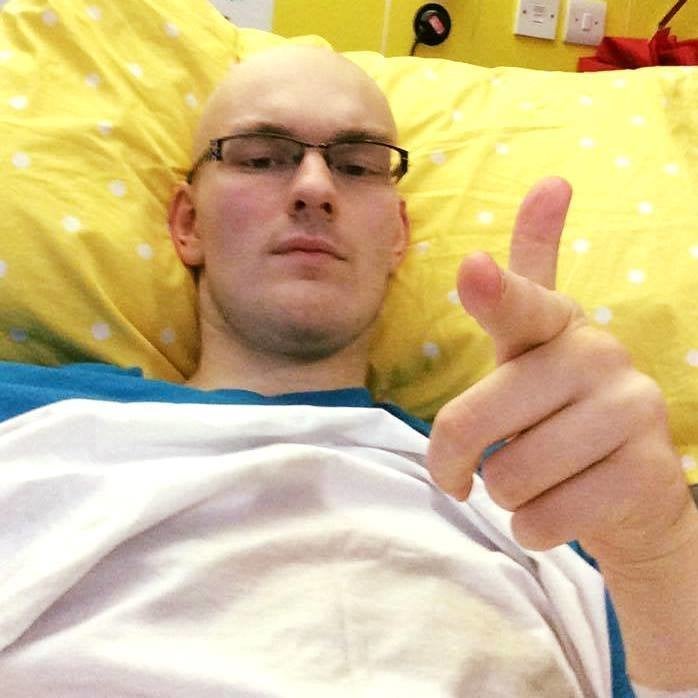 Matt added: "Seeing all the messages of support has been really touching. I am in awe of the love that people have and are willing to share when times are desperate.
"I can only thank everyone so much for their amazing support and generosity."
Related