A paediatric nurse has received an influx of donations from the families of the children whose lives she helped save.
Tracey Clohessey's husband Peter has motor neurone disease, a rare health condition that progressively damages parts of the nervous system leading to muscle weakness.
When her husband began to fall ill, the local community, who Tracey had spent years tending to at Birmingham's Heartlands Hospital, decided they wanted to give something back.
So far they have raised £2,500 of the £5,000 target, which will pay to make the couple's house wheelchair-friendly.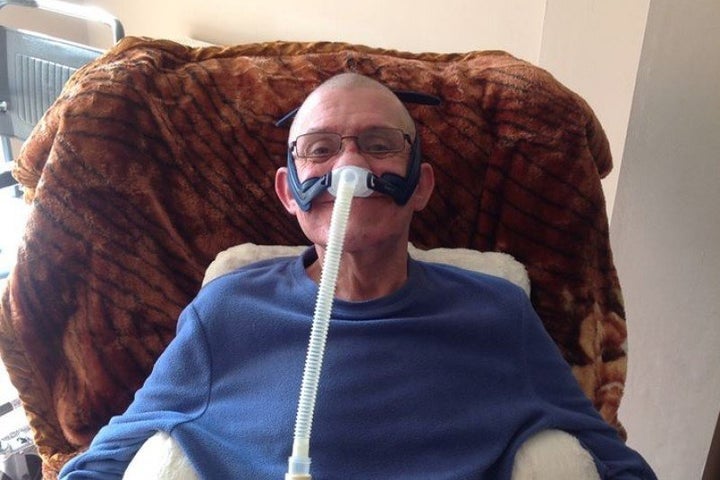 Peter was diagnosed with motor neurone disease in 2015. As time went on, he gradually lost the ability to move parts of his body and is now reliant on a motorised wheelchair and breathing apparatus.
His wife Tracey said: "We had our application for a disabled facilities grant refused. [This] means Pete can never have a shower or use the bathroom in the way it was intended.
"Pete is reliant on respiratory support 24/7, he has a motorised wheelchair but no ramps to get him out of the house and so this has made life difficult for us both.
"I'm currently having to take time off work to care for him."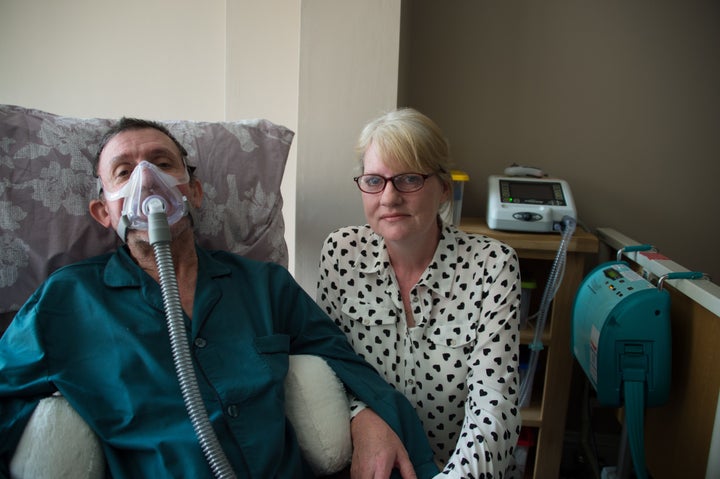 She added: "We were just normal hard working people, loving our jobs and life and now this evil disease has taken over."
Tracey is a much-loved nurse in the Birmingham community and, as such, the people who she had helped wanted to give her something back.
To give Peter the best quality of life, patients and their families donated money to help him get a downstairs wet room built and furnished.
Any extra money raised will go towards making their garden wheelchair-friendly.
The crowdfunding page for Peter was set up by local pub landlord Adrian Bates.
"Peter has always been an honest hard working bloke who was fit and healthy and Tracey is a pillar of the community who has helped so many local families," said Adrian. "I'm not surprised that people are keen to help."
Adrian explained that Tracey helped care for his daughter Rebecca who was born prematurely weighing just 1lb 6oz – less than a bag of sugar.
One of the builders involved in the project, Anthony Coughlan, had twins who were also nursed by Tracey when they were born prematurely in 2015.
"Every contractor I ask for support is more than willing to help," Anthony said.
Together, Adrian and Anthony have organised for the works to be completed. The money raised on crowdfunding site GoFundMe will pay for the materials and other jobs around their home.
Adrian said: "Any money left over after all the work is complete will be put towards a few days away at a UK resort that specialises in breaks for people with debilitating illnesses.
"We're all determined to make this caring couple's life easier."
Bobby Whithorne, spokesperson for GoFundMe.com, said: "It's great that the campaign set up to help Tracey and Peter is doing so well.
"The GoFundMe team all send their best wishes and hope the donations for a new wet room continue to come through to make life easier for the family at this difficult time."