Footage of a man breaking into a panda's enclosure in a Chinese zoo has gone viral – for all the right reasons.
The video, taken last Thursday, showed the man sneaking up to Meiling, a 120kg male panda, and touching the sleeping bear on the head.
The 12-year-old panda woke up and grabbed the man's leg, pushing him to the ground.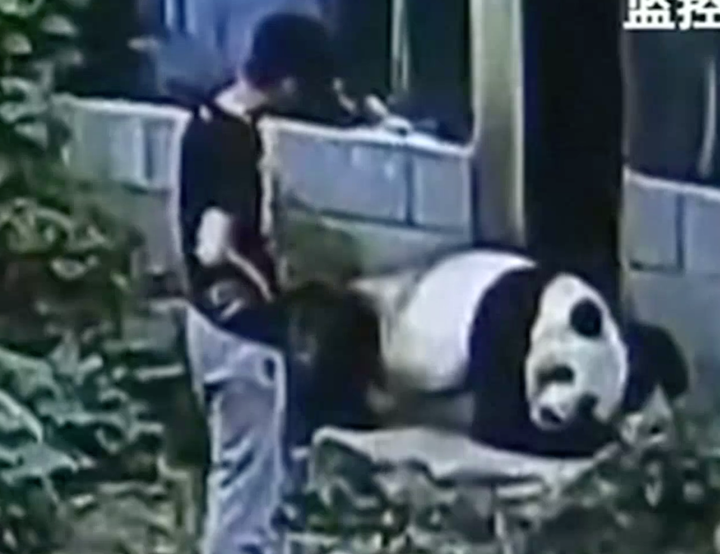 After wrestling with the bear for more than five minutes, the man – believed to have entered the enclosure in order to impress female friends - broke free and fled.
Authorities at the zoo in the southeastern province of Jiangxi said the panda was probably just playing with the man, who disappeared with only a tear in his trousers, state broadcaster CCTV reported.
The giant panda is prized in China and seen as a conservation success story, whose cause has been championed right up to the highest levels in Beijing.