Belgian paralympian Marieke Vervoort has reportedly said she will choose euthanasia when she has "more bad days than good days", but says that time has yet to come.
Vervoort, who suffers from an incurable degenerative muscle disease, said she signed euthanasia papers in 2008.
Belgian media had speculated that she might take her own life after the Rio games, but the wheelchair racer, who won a silver medal on Saturday in the 400m, rejected the claims.
The BBC quoted her as telling journalists in Rio that she is "still enjoying every little moment".
"When the moment comes when I have more bad days than good days, then I have my euthanasia papers, but the time is not there yet."
Euthanasia is legal in Belgium.
The 37-year-old has been confined to a wheelchair since 2000 due to a degenerative muscle disease that causes constant pain, seizures, paralysis in her legs and leaves her barely able to sleep.
Speaking before the games, Vervoort told French media: "Rio is my last wish. I train very hard even if I have to fight day and night against my disease. On my chair, my frustrations leave. I hope to finish my career on a podium in Rio.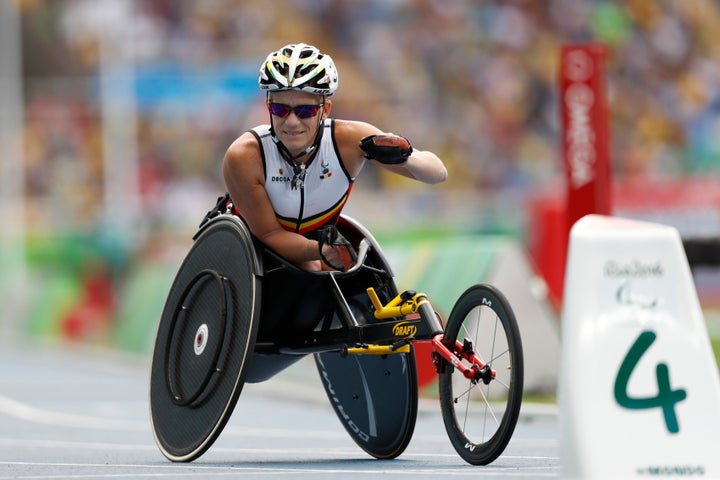 "Everyone sees me laugh with my gold medal but no one sees the dark side. I suffer greatly, sometimes sleeping only ten minutes a night and still go for the gold."
The BBC quoted Vervoort as confirming that Rio was her last paralympics.
She said: "It's a feeling of 'Yes, I won a silver medal'", Vervoort said, before adding: "But there is also another side to the medal, the side of suffering and of saying goodbye to the sport. Because I love the sport, sport is my life."
Vervoort, who won a gold and a silver at the 2012 London games, said the possibility of euthanasia gave her the courage to keep pushing herself as "I know when it's enough for me, I have those papers".