The Paralympic Games opened last night with over 4,000 athletes demonstrating first-hand their creed: "The heart knows no limits; everybody has a heart."
A phenomenal wheelchair jump from daredevil Aaron Wheelz set a high bar for the games action, as he plunged down a giant ramp, sped through a giant 'O' and somersaulted in the air.
The symbolic cauldron was lit by Brazilian swimmer and wheelchair user Clodoaldo Silva as rain fell. The six-time gold medalist faced a flight of stairs and looked perplexed about what to do next. The staircase then opened, exposing a ramp leading to the cauldron.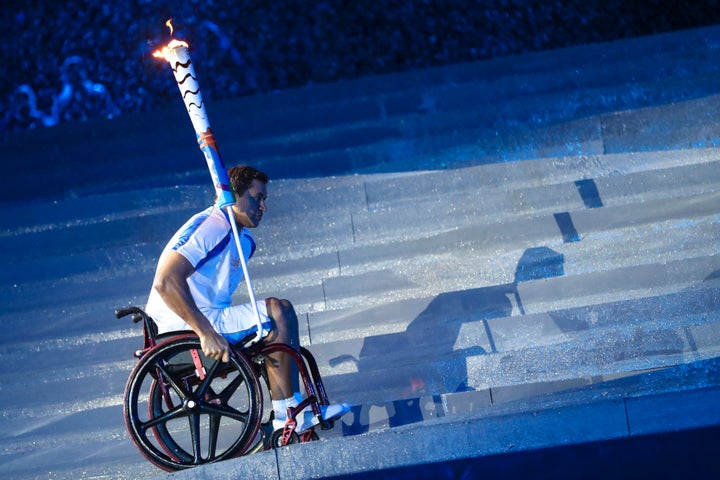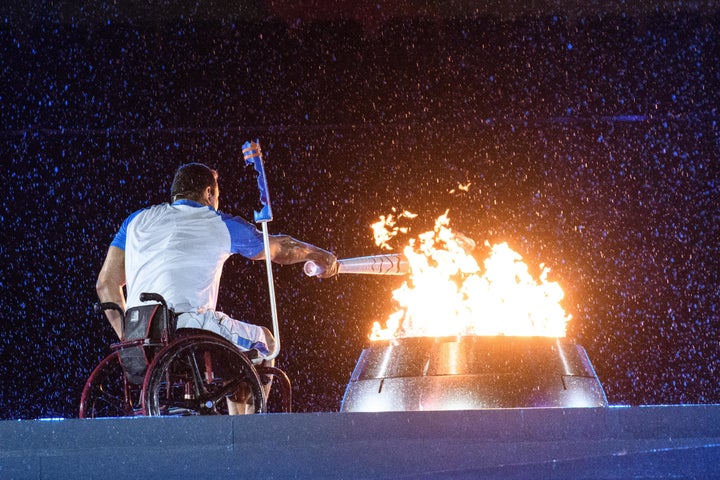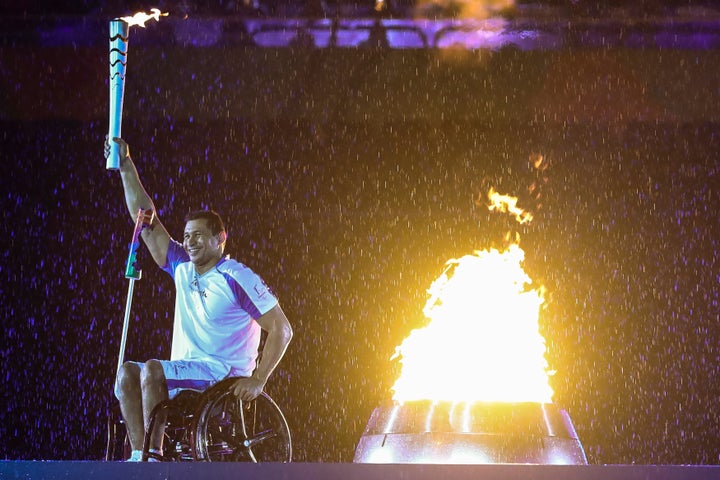 Silva received the torch after a number of athletes carried it in the stadium. Among them was former Brazilian Paralympic medalist Marcia Malsar, who wobbled and fell over backward as she carried the torch across the floor with aid of a cane.
Malsar got back up, with some assistance, and finished her roughly 30-meter section of the relay in an effort warmly acknowledged by the crowd, the Associated Press reported.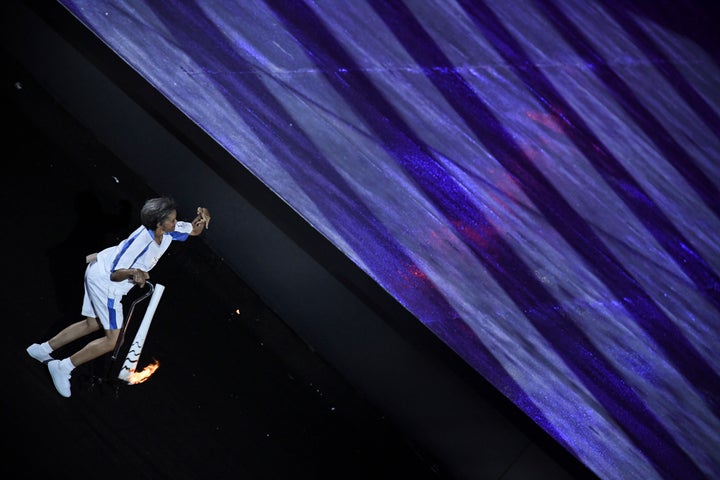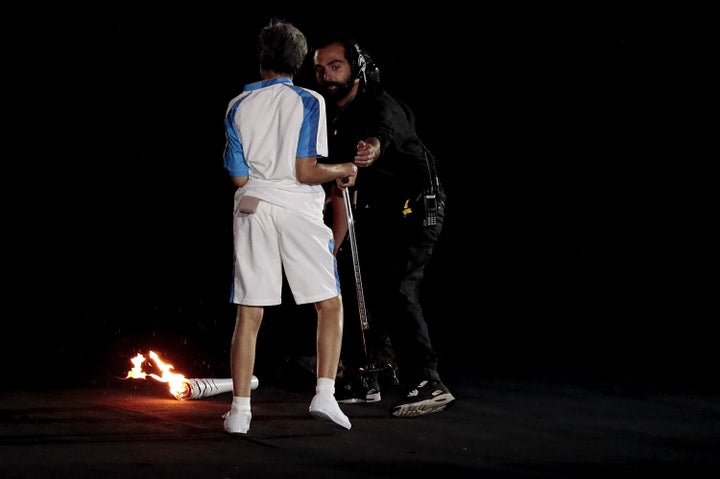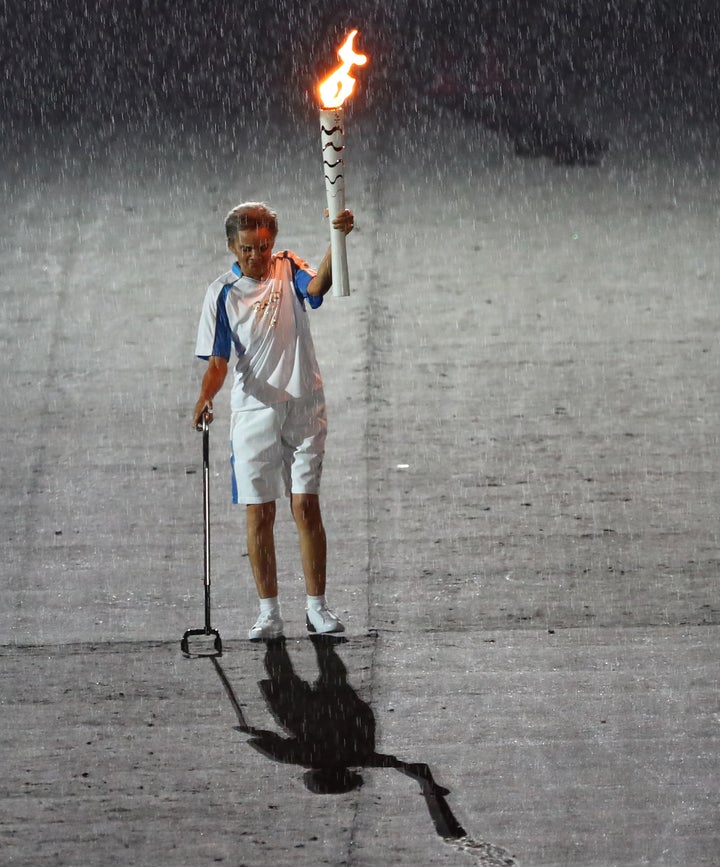 British athletes, under the team name ParalympicsGB, are aiming to better their London 2012 tally by winning 121 medals during the Games in Brazil.
Addressing thousands of people in the Maracana stadium, head of the International Paralympic Committee Sir Philip Craven said: "Through the performances of Paralympians, you will see the true meaning of sport and the true definition of ability.
"You will witness how Paralympic sport has the ability to inspire an individual, and the outstanding capacity to transform communities, countries and continents."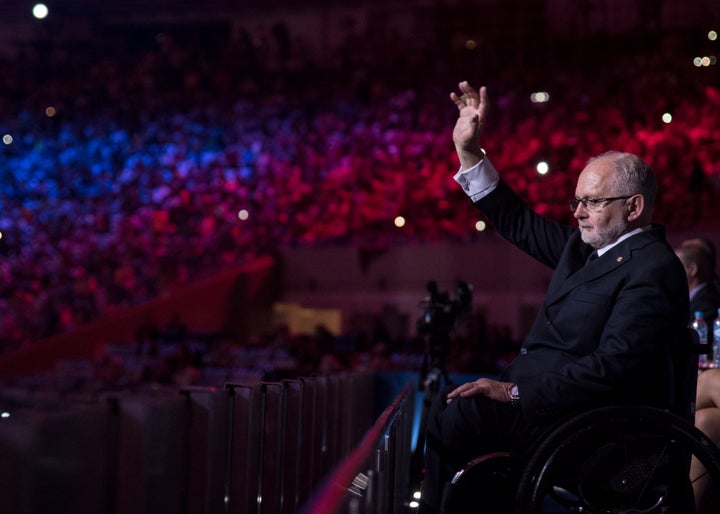 Sir Philip, who lost the use of his legs aged 16 after a rock-climbing accident near his home town of Bolton, made special mention of the first Independent Paralympic Athletes team, which includes two refugees.
Equestrian Lee Pearson, who led ParalympicsGB into the arena, described the ceremony as "amazing", adding: "Now let's crack on with the Games and show the world what we can do."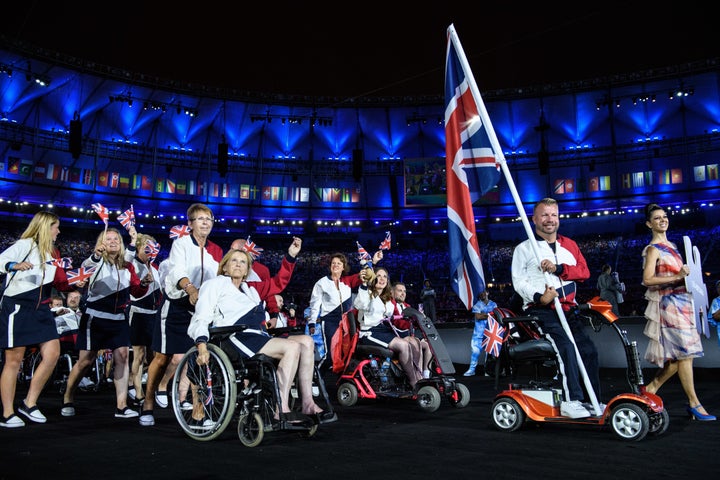 Among those competing for Britain on day one of the Games is cyclist Dame Sarah Storey, who is aiming to overtake Baroness Tanni Grey-Thompson as the British female with the most Paralympic gold medals.
Dame Sarah, who won the C5 3km individual pursuit titles in Beijing and London, is aiming to defend her title and win a 12th Paralympic gold.
SEE ALSO: