The internet has rallied around and raised thousands to help Paralympic gold medallist David Smith fund his rehabilitation costs following life-saving surgery.
Smith, who is a British rower, was forced to have surgery to remove a tumour from his spine for the third time.
He is now undergoing expensive rehabilitation to be able to walk again, but needs all the help he can get to be able to afford it.
His friend, Karen Paul, set up a GoFundMe page so that strangers could help cover his costs. So far, they have raised £6,000 of the £10,000 goal.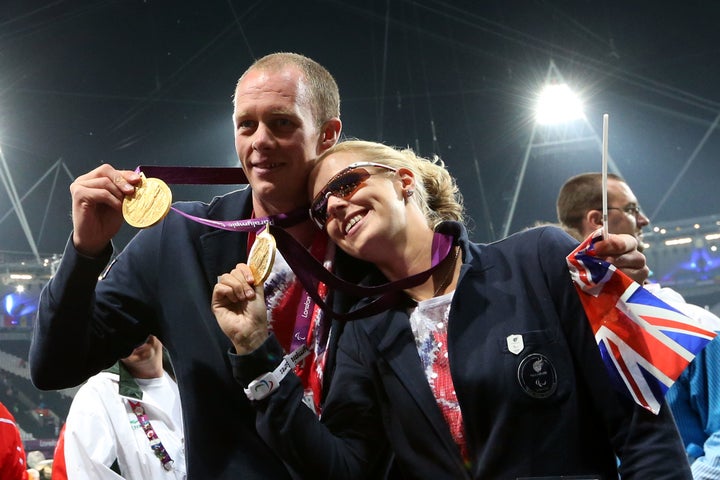 Smith won a gold medal for rowing at London 2012 and had hoped to compete in Rio. But his dreams were shattered when he discovered that a tumour, previously operated on in 2010 and 2014, had returned.
His friend Karen Paul explained: "He decided to try and postpone surgery in order to represent Great Britain at the Rio Olympics, but the MRI scan in January 2016 showed a bleed inside the tumour.
"If surgery was not performed, it would grow and cut off the nerve supply to his lungs."
Smith went into hospital on 29 February. He woke up on 2 March "completely paralysed down one side of his body".
Surgeon Tom-Cadoux Hudson performed the nine-hour operation to remove the tumour - and even postponed his own retirement to do so.
Almost six months after having surgery, Smith still has limited function in his arm and is learning to walk again.
He has been undergoing specialist therapy at a spinal rehabilitation centre, which offers state-of-the-art equipment and world-class therapists.
However the cost of rehabilitation, combined with travel fares, doesn't come cheap and can cost anywhere between £2,000 and £2,500 a week.
Karen Paul said: "David's progress at the centre has been incredible and anything we can do to keep him there will be amazing."
So far, more than 130 people have pledged money to support the athlete.
Kelsea Little, a spokesperson for GoFundMe.com, said: "We send our very best to David Smith and his loved ones as he continues to fight for his recovery."
Paul added: "David wishes to express his gratitude and is thankful for all of the incredible support."