He may not have actually won a match yet at Rio but a Paralympian who plays table tennis without arms has been hailed as a "legend" for his sheer skill.
Ibrahim Hamadtou is the only athlete to compete in the table tennis event at the Rio games with no arms.
The Egyptian athlete, who lost both arms in a train accident when he was 10, instead holds his paddle in his mouth and serves with his foot.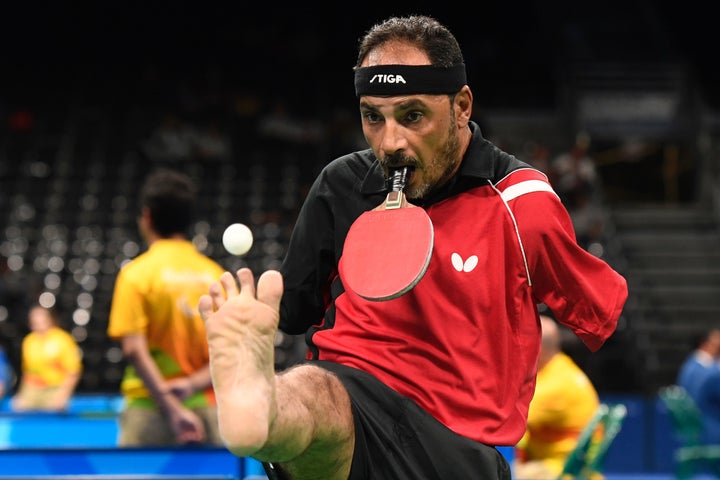 Hamadtou performances have stunned crowds and let to him being described as a "legend" by Team GB's David Wetherill.
According to sport website KingFut.com, Wetherill, who beat Hamadtou 11-5, 11-7, 11-5 in their match, said: "It was an absolute honour for me to start off against the legend that is Ibrahim.
"It was a strange one to prepare for because I've seen him on YouTube and he's a legend in table tennis."
Wetherill added: "In table tennis it is skill versus skill and I know I won today but I think he has demonstrated far more skill than I have just now and I've got so much respect for him."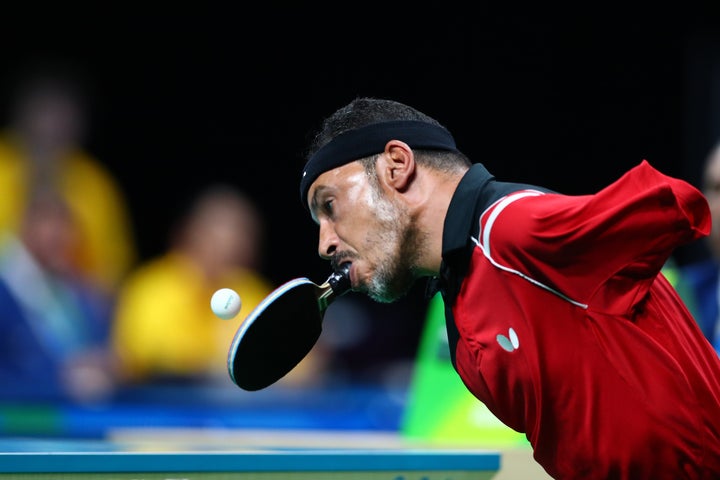 Hamadtou has been described by the International Table Tennis Federation as a "man not only of world-class athleticism but also of superlative perseverance".
The athlete defied the odds to make it to Rio - but has often had to face scepticism along the way.
According to the Federation,Hamadtou explained: "[Their criticism] gave me the chance to practice more and more. I gave more time for practice and this made me feel confident to feel like this. I feel really happy playing table tennis. Now my dream has come true of playing in the Paralympic Games.
"I want to tell them and tell everybody that nothing is impossible, and everybody should work hard for what you love and what you think is good for yourself.
"The disability is not in arms or legs, the disability is to not persevere in whatever you would like to do."
Popular in the Community