The first weeks at home with a new baby are, for most new parents, a whirlwind of visits and presents, cuddles and family snapshots. Not so for those mums and dads in the unenviable position of coming home from hospital with a tiny baby in the midst of a global pandemic.
Parenting a newborn can be a pretty isolating experience at the best of times. Doing it under lockdown – with zero in-person support from friends and family, as well as seriously restricted access to primary care – takes the stress of bringing new life into the world to a whole new level.
HuffPost UK speaks to four families isolating with their newborn about making the best of a situation that no amount of pre-natal planning could have prepared them for.
'You don't even get to go to the loo by yourself'
Sarah Knights gave birth to her son, Jackson, six weeks ago via Caesarean section, a traumatic experience that left her anaemic and easily exhausted. Caring for both Jackson and her 19-month-old daughter, Willow, when her husband, Wayne, returned to work after paternity leave was "just horrendous".
"I have to have the baby on me because he won't stop crying if I put him down anywhere and Willow wants me to play with her, but she's got the attention span of a goldfish," says the 34-year-old education manager from East Sussex. "I was praying for him to be furloughed."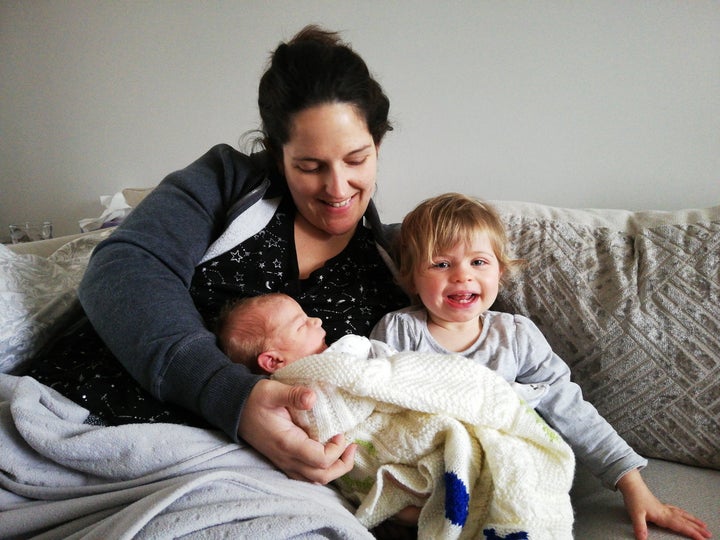 Fortunately, Wayne was furloughed a few days later and it's been much easier with him at home. It looks like he'll be called back in to work soon for a limited period – his company is planning to rotate its furloughed staff – but Sarah feels more confident now about how she'll cope on her own with Willow and Jackson. "If it's three weeks I can bear it because there's an end in sight."
'It's been amazing for me to see his progress'
Carlos Harper, 33, and his wife, Shalonda Sherman live in Spartanburg, South Carolina. Their son, Jordan, was born just five weeks ago. Carlos expected to return to his 60-hour-a-week job as a hotel manager after a short period of paternity leave. But with the hotel now closed to guests because of the Covid-19 crisis, he's working much shorter hours, mainly from home.
"The one blessing that I see out of all of this is my ability to spend more time with Jordan," says Carlos. "He didn't know or care about who I was for the first two weeks, he just wanted his mom, but now he loves spending time with me."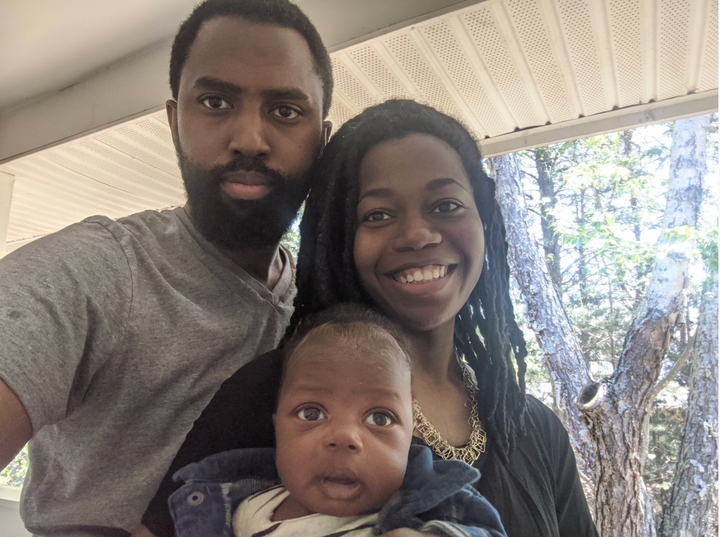 Shalonda's parents were able to visit their daughter and grandson in hospital but none of Carlos's family has met Jordan yet. It's a source of real regret to him. "By the time I was five weeks old there were probably 45 people that were able to pick me up and he's only had two of us," says Carlos.
If circumstances were different, Jordan would have "gotten a lot more love from people in person", he reflects. Carlos and Shalonda are finding the lack of family contact tough – before Covid-19 changed everything, they had been planning for Shalonda's parents move in with them – but are trying to see the positives.
"As my wife says, 'This is how God intended it: for us to have a lot of time with our baby boy before anyone else.' So we're making do with what we have."
'There are days when it's so hard'
Sanna Kamptz, 40, works in finance in London and is a "first-time single mum" to nine-week-old Noah. In the first few weeks of Noah's life, Sanna, who is originally from Sweden, spent time with visiting family and local friends, but is now totally isolated with her son. "It's a lot more challenging being on your own. It's the fact that you can't even meet up with a friend for a coffee. You can't even have that break," she says.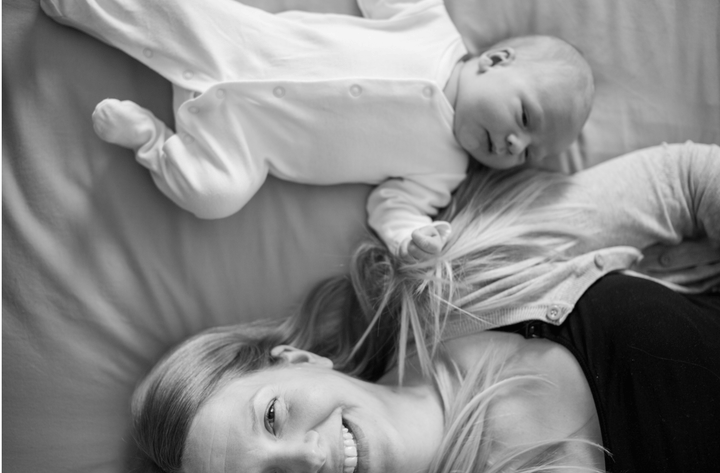 Noah had immunisations at eight weeks as per the normal NHS vaccination schedule, but the health visitor cancelled her most recent home visit. "I was a little bit upset because it's for me as well. You go, 'What if something's wrong?' It helps to have it face-to-face, not just over the phone. But she was really good and we talked a lot of things through."
Sanna takes Noah out for some fresh air every day – "I'd go crazy if I didn't" – but is concerned about the potential for one of them to contract the virus. "What's good is that it doesn't have a serious impact on small babies because if it did I would be terrified about leaving my flat. If I were to get it, what happens to him?"
'If I could go back to work, I would'
Yamina Simms, 29, is a management consultant from High Wycombe, currently on maternity leave with her seven-week-old son, Rupert, and 12-year-old daughter, Jade. She had been planning to return to work when Rupert was 12 weeks but, with her company furloughing 50% of its staff and all childcare provision closed, that's no longer an option. "I'm a stay-at-home mother for the foreseeable future, which is just bloody bizarre," she says.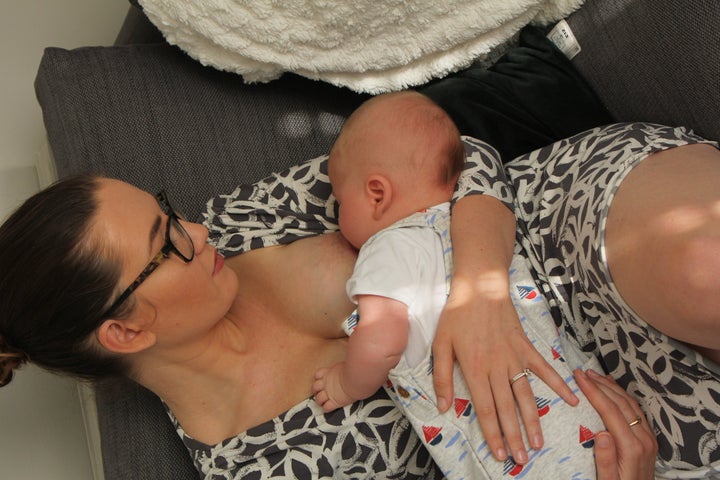 The situation is exacerbated by the fact that Yamina's husband, Ali, 28, spends the majority of his working day on conference calls, during which time Yamina "hides in the tiny front room so that the baby can't be heard on the phone".
Their daughter is busy with schoolwork and is an obsessive reader so Yamina is mostly alone with Rupert. "It's just watching the hours go by until my husband gets off work so I can have some adult conversation, at which point I have absolutely nothing to talk about because I do nothing!" says Yamina.
She's missing the outside world too. "I remember with my eldest I was bored at the baby groups but I passed the days by walking for hours and hours with the pram, something I absolutely can't do now. I've not been doing my 'Boris walks' because it's too hard to social distance on the paths with a bulky pram."
Yamina is pleased Ali is able to spend more time with her and the kids now that he's not having to do his long daily commute, but as silver linings go, it's a slim one. "If all of this hadn't happened, if I could go back to work today, I would," she says. "I'd be quite excited about that. Covid has intensified my appreciation for adult conversation and leaving the house."