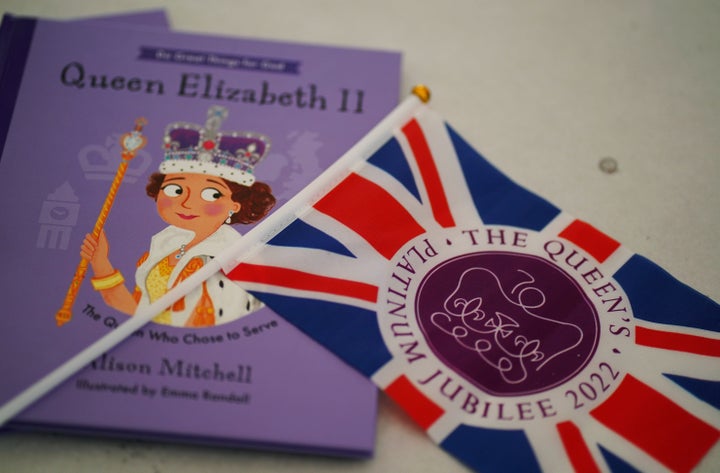 The platinum jubilee – or the platty joobs as we lovingly called it a few weeks ago – might be over, but the celebrations reign on.
School children around the UK have been receiving a book to celebrate Queen Elizabeth's 70-year monarchy, and parents have a lot to say about it.
Though many received their copy during the actual jubilee, some kids have been getting theirs this week as the slow roll-out continues.
Others have made more whimsical observations such as why Tony Blair looks so old, or why Michael Fabricant seems to have assumed the place of Boris Johnson.
Parents have also been making comments about the position of the monarchy, empire and imperialism, most of which seem to be glossed over in the book (surprise surprise). There is a good bit about the passports though, parents pointed out.
It's understood that four million copies of the book, entitled Queen Elizabeth, have been produced.
The Department of Education said the book aims to be a "unique commemorative piece that children will take home and treasure" and "focus, not only on the Queen herself, but also on events of the last 70 years throughout the United Kingdom and the Commonwealth".
The government wants the books to be "inclusive" and "patriotic", tuning into the "spirit" of the 2012 Olympics in London.
Education secretary Nadhim Zahawi said of the project: "For 70 years Her Majesty The Queen has played an instrumental role in the events, people and places that have helped shape the United Kingdom and Commonwealth.
"From the hundreds of charities and organisations of which she is patron, to the 14 Prime Ministers who have served during her reign – thousands of children will be able to read about our great nation, its history and future."
Despite the government's efforts, some parents think the text barely scratches the surface and doesn't offer a critical historical view.
Though mums and dads appreciate children might be a bit young to understand certain elements, they pointed out that it's left many kids more confused and asking parents to fill in context omitted from the book.
If you're trying to teach your children about history, there are (almost certainly) resources out there that provide a more thorough, unbiased description of events. And you can bet they don't cost £12 million.
But hey, at least the Queen Elizabeth book has multicultural characters, right?