Paris attacks fugitive Salah Abdeslam has been captured by police after a dramatic raid in Brussels that saw gunfire and explosions.
Police descended in force on a flat in the Molenbeek neighbourhood at around 4pm on Friday and Abdeslam, Europe's most wanted man, was reportedly shot in the leg.
Two explosions were later reported at the scene, around two hours after Abdeslam's arrest, though their cause was not immediately clear.
Dramatic footage emerged showing an arrest of a wounded suspect during the raid. His identity was not confirmed, though several outlets reported it was Abdeslam, who was one of three people arrested after Friday's raid.
One of the other suspects is believed to be Soufiane Kayal, who has links to Mohamed Belkaid, an Algerian killed in a police raid in Brussels on Tuesday.
Abdeslam, 26, fled Paris after the November 13 gun and bomb attacks that killed 130 people at a theatre, the national stadium and cafes.
Most of the Paris attackers died that night, including Abdeslam's brother Brahim, who blew himself up.
The Belgian Minister for Asylum and Migration Theo Francken confirmed the suspect's capture after four months on the run, saying: "We got him."
Shortly after police asked local residents to evacuate, 10 shots were fired, Belgian paper De Standaard reported.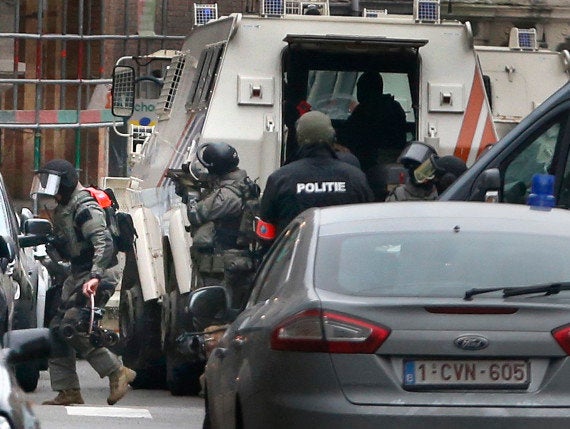 Appearing alongside Belgian Prime Minister Charles Michel, French President Francois Hollande said Abdeslam was arrested under a European Arrest Warrant and said France would seek his extradition as soon as possible.
Michel told reporters that two of the three suspects were wounded. Both were armed, he added.
He added security forces were facing "new form of threat" and must "remain alert".
"We are facing very wide networks that cover several countries," he said.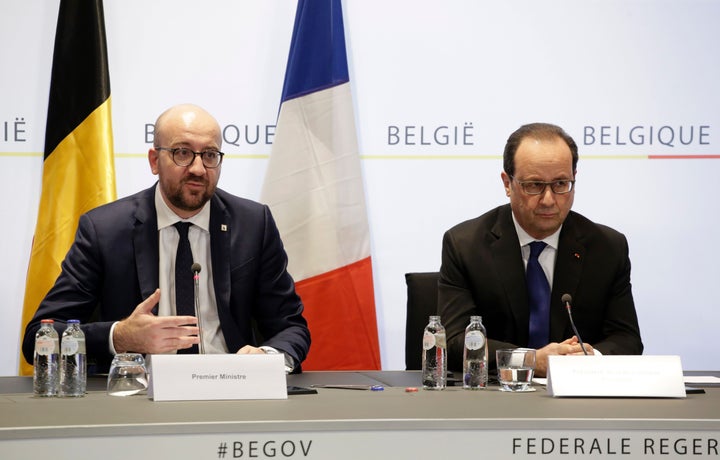 At the end of the press conference, Hollande said the arrests were but "not the final conclusion of this story".
He added: "There will have to be more because we know that the network was quite widespread in Belgium, in France, in other countries of Europe as well.
"So until we have arrested all those who took part or contributed, financed that terrorist network that committed the abominable attacks, the war acts of the 13 November, our fight will not be over until then."
Brahim Abdeslam was buried in Brussels on Thursday in a discreet ceremony at an interdenominational cemetery.
Belgian broadcaster RTL published an image that, they claimed, showed the moment of Abdeslam's arrest.
They also showed an image of the apparent explosion during the raid.
Television footage showed masked, black-clad security forces guarding a street in the capital.
Police cordoned off the area and evacuated the area as they continued their operation.
As events unfolded, Prime Minister Michel rushed out of a European Union summit.
Belgian authorities confirmed earlier today that they found Abdeslam's fingerprints in a Brussels apartment after the raid on Tuesday. He had been on the run since then.
According to the Belgian federal prosecutor's office, the Algerian man killed during that operation on Tuesday was likely one of the people investigators were seeking in relation to the Paris attacks.
Friday's raid was reportedly due to take place on Saturday but was brought forward after news of the fingerprint leaked.
They were acting on a tip-off from a local source.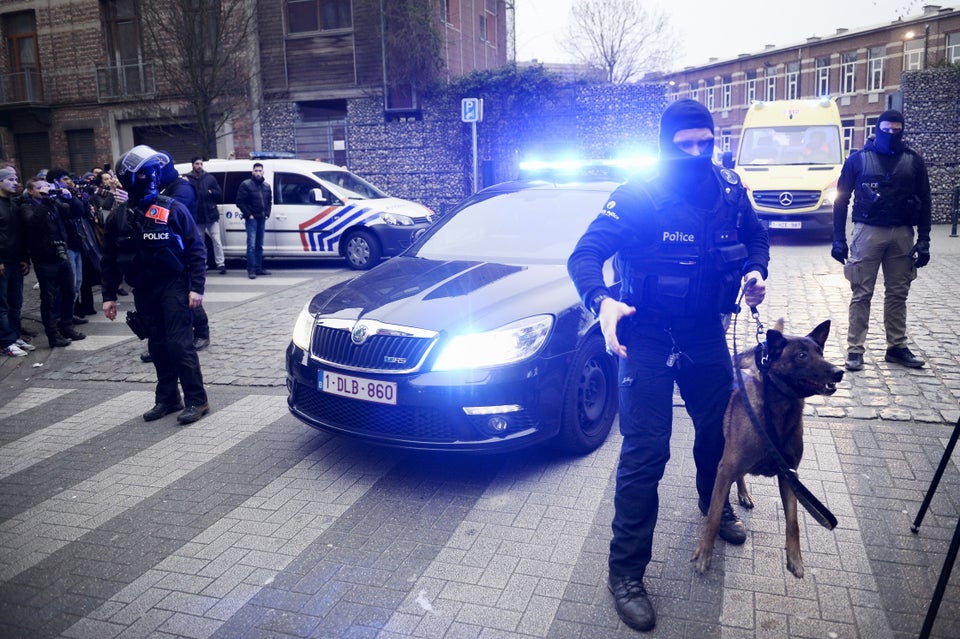 DIRK WAEM via Getty Images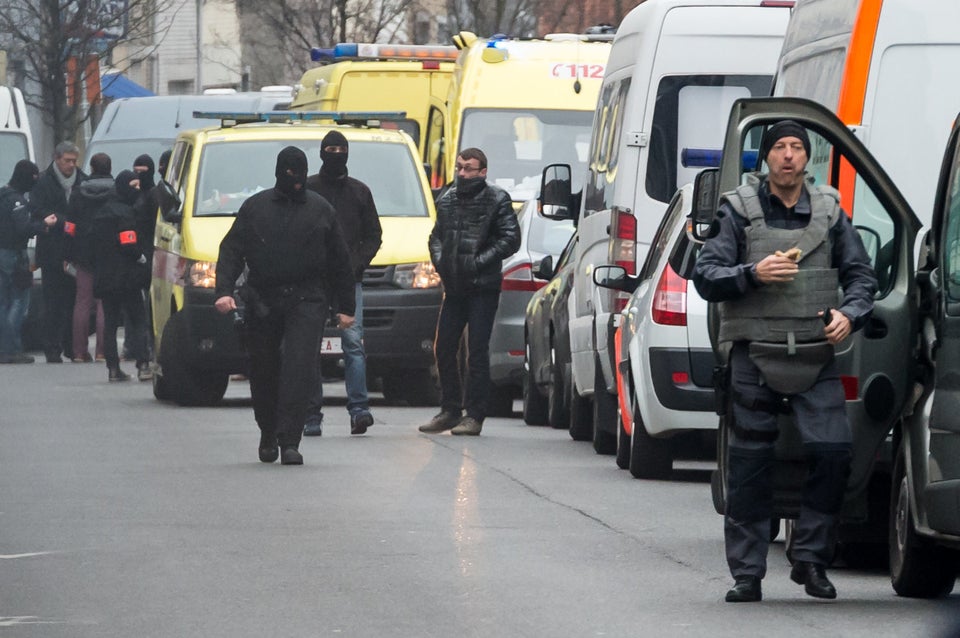 Geert Vanden Wijngaert/AP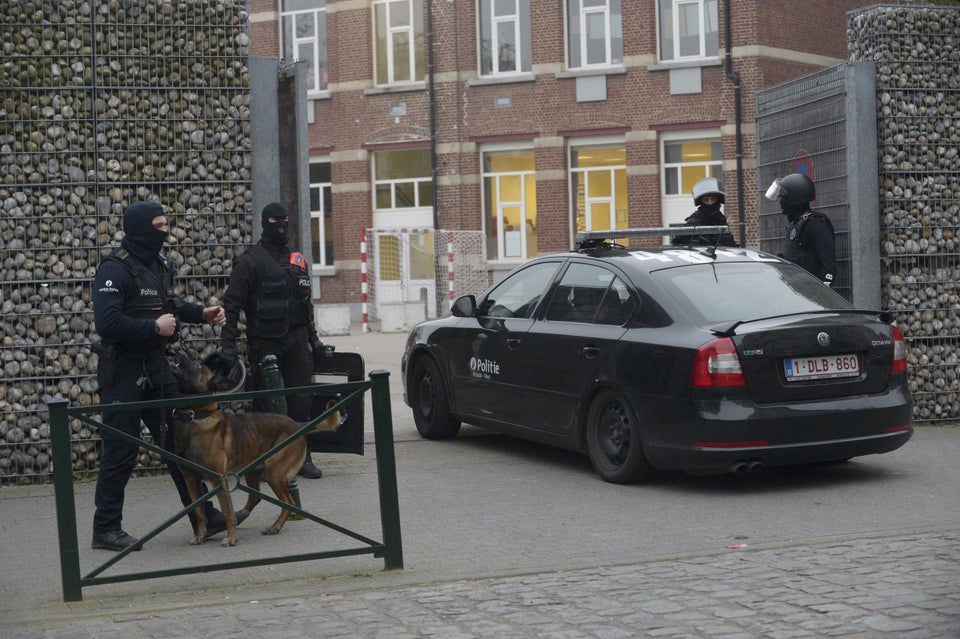 JOHN THYS via Getty Images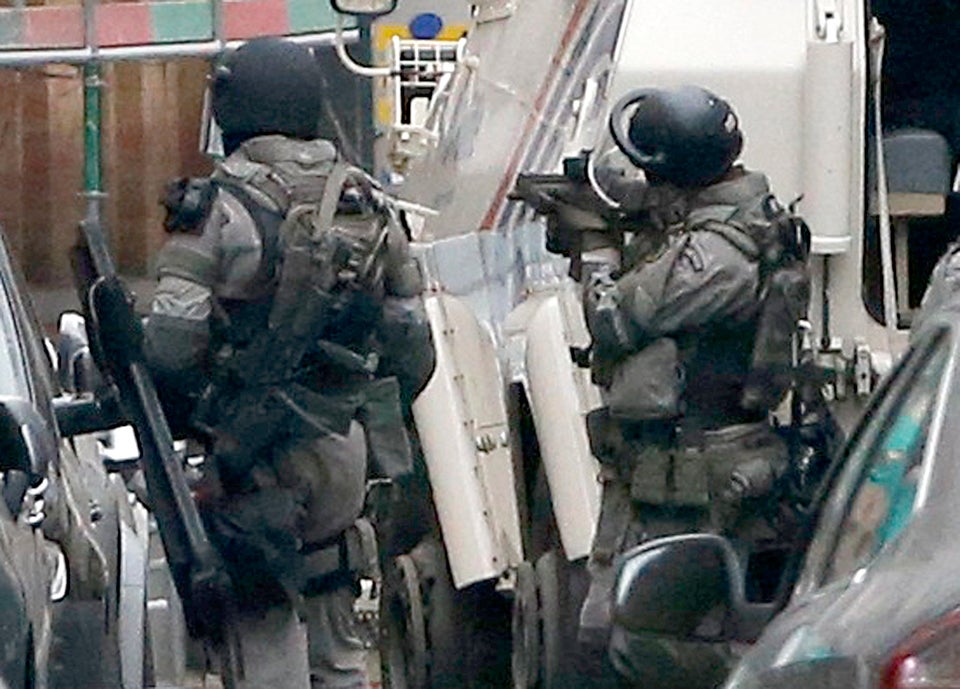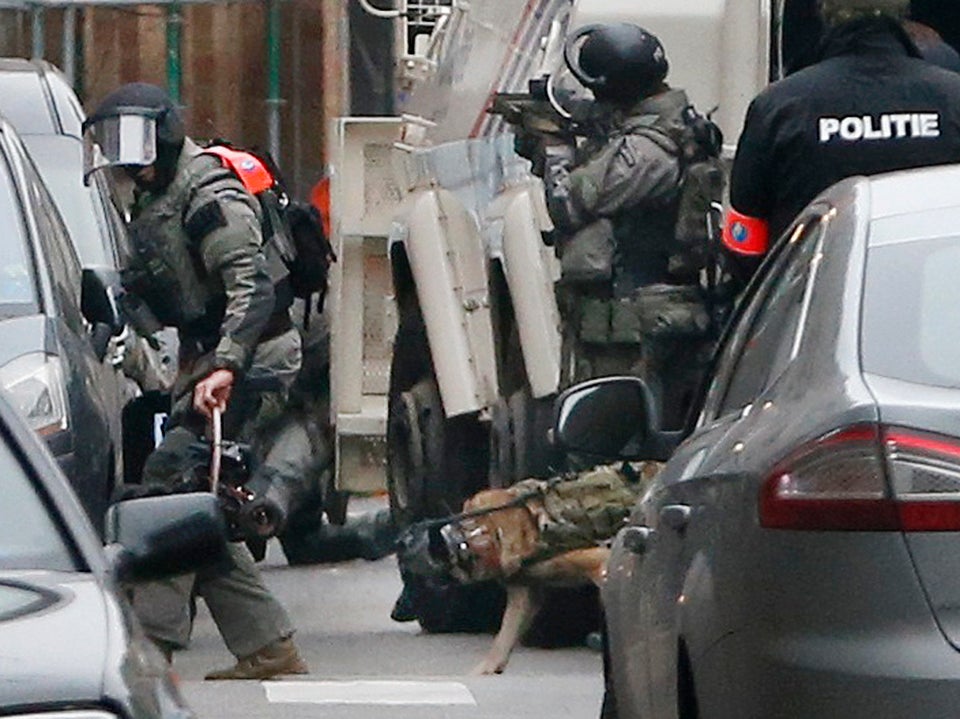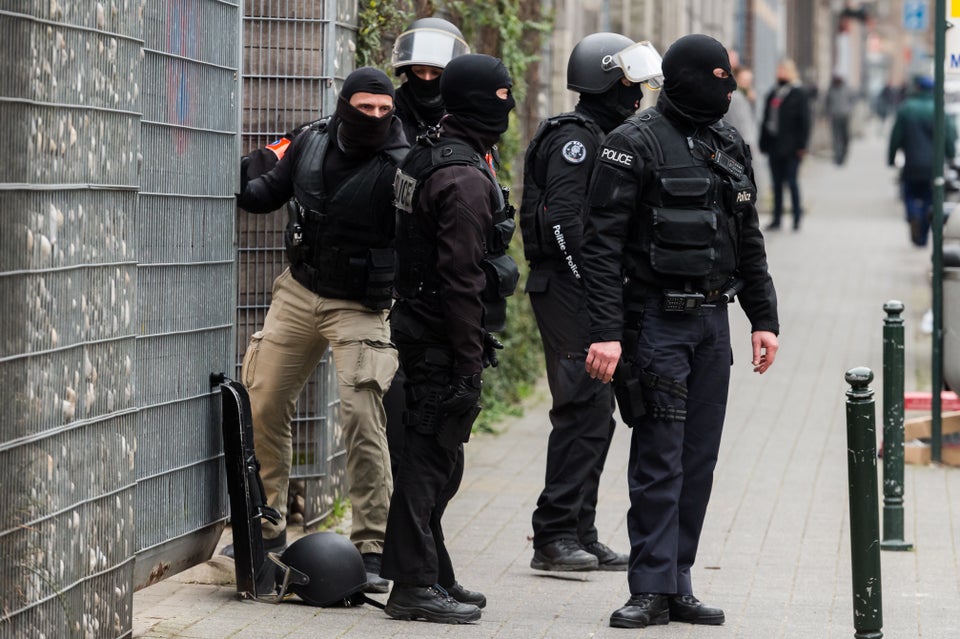 Geert Vanden Wijngaert/AP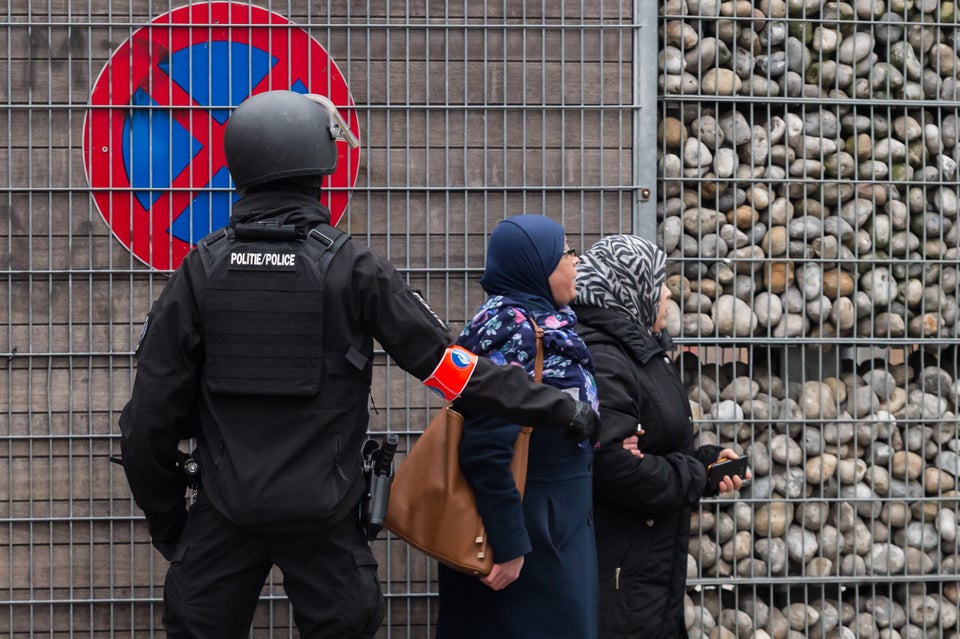 Geert Vanden Wijngaert/AP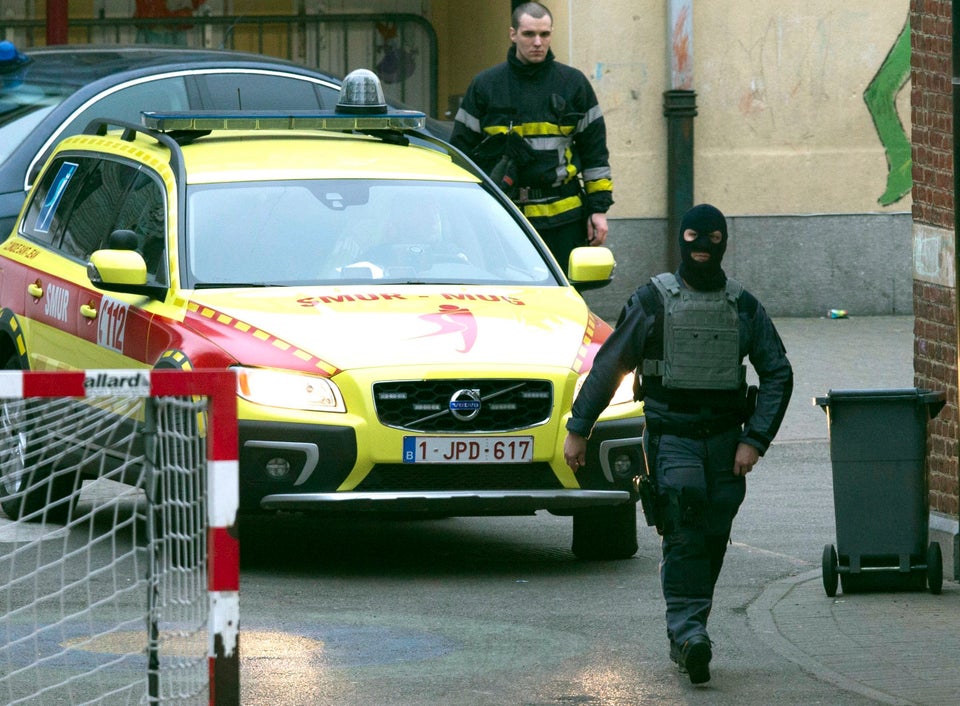 Geoffroy Van der Hasselt/AP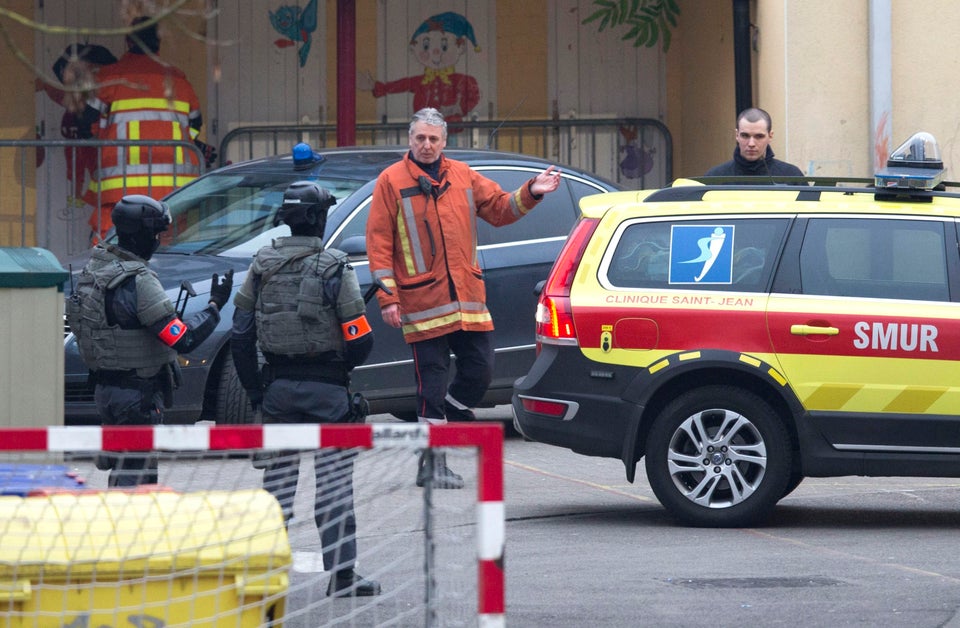 Geoffroy Van der Hasselt/AP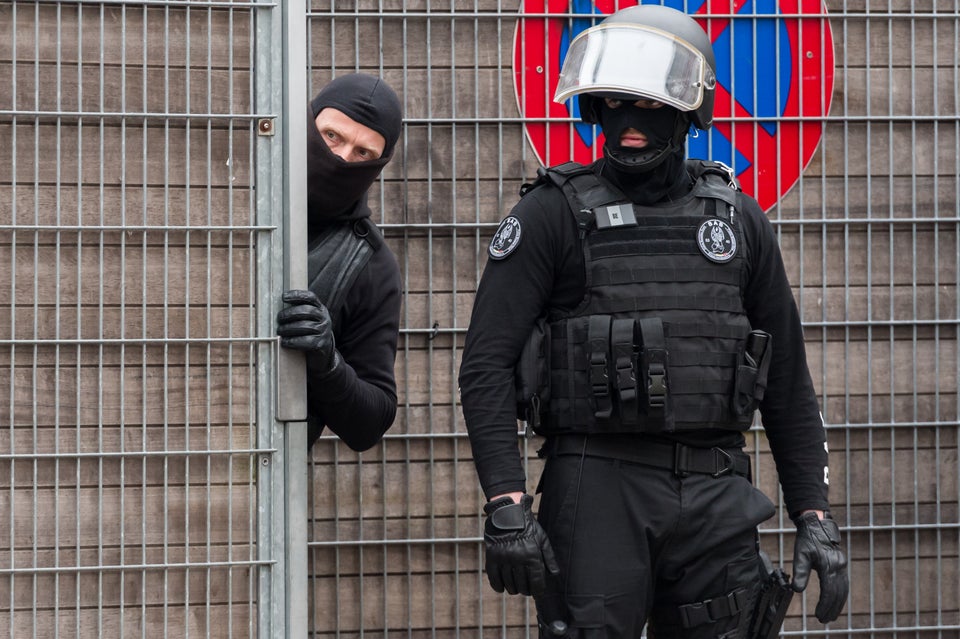 Geert Vanden Wijngaert/AP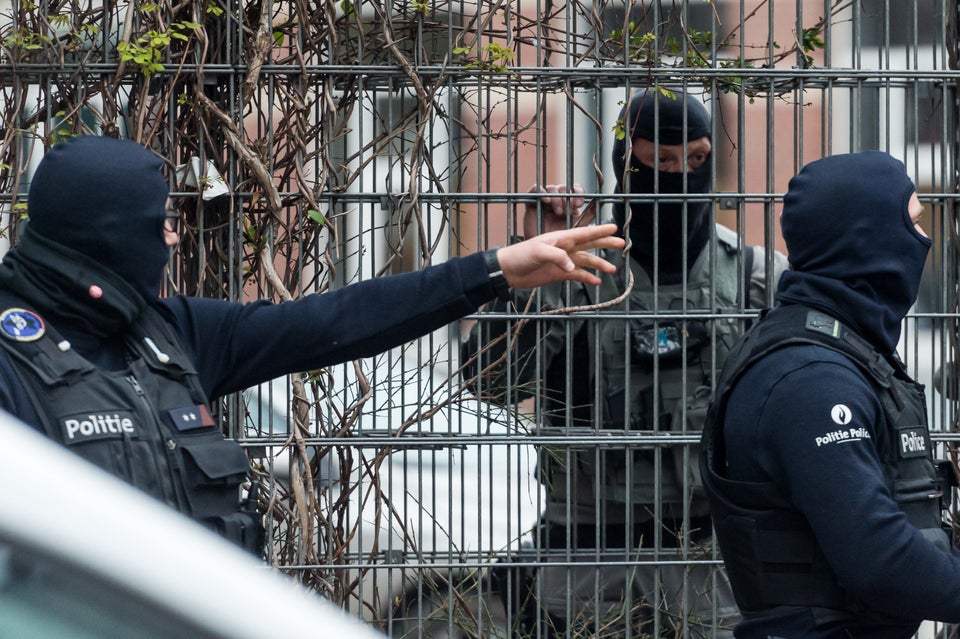 Geert Vanden Wijngaert/AP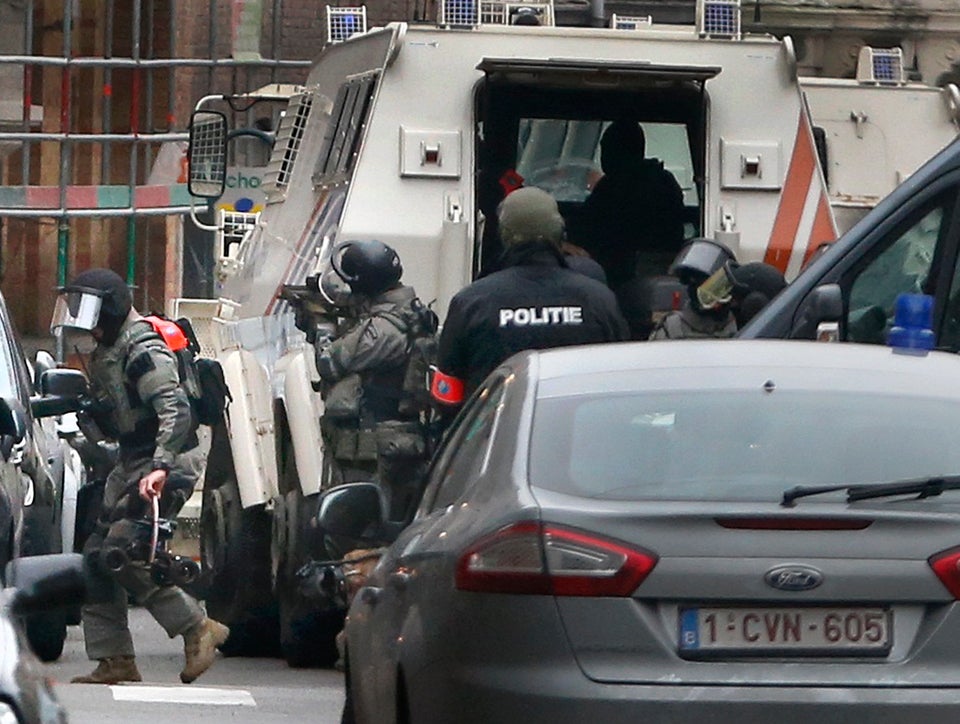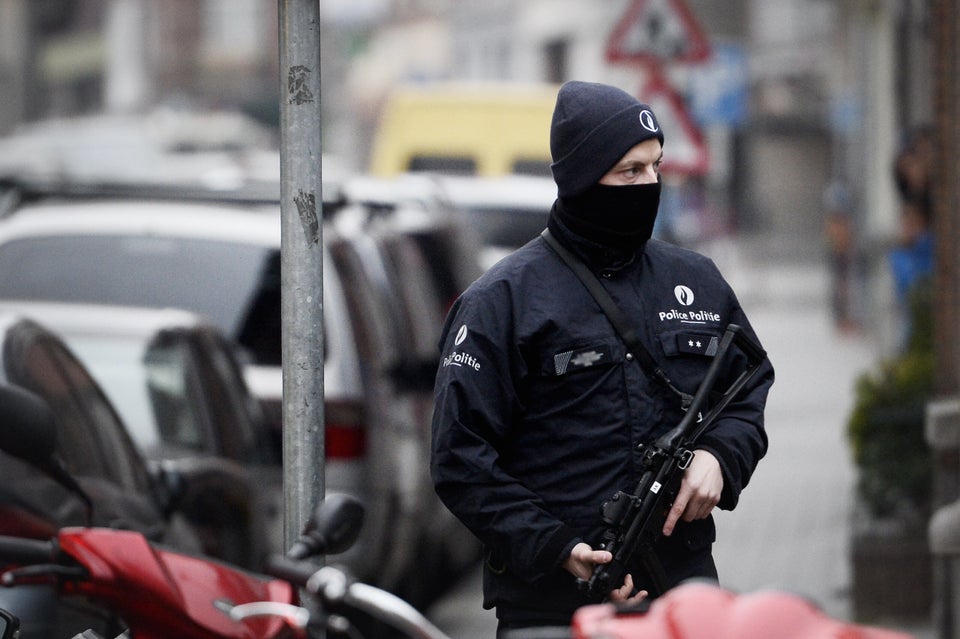 DIRK WAEM via Getty Images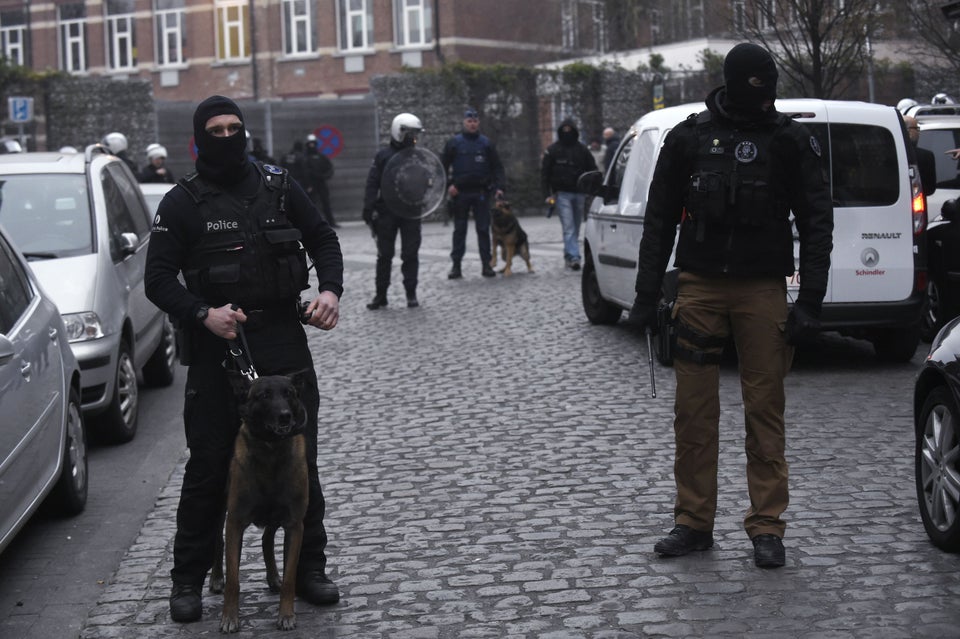 JOHN THYS via Getty Images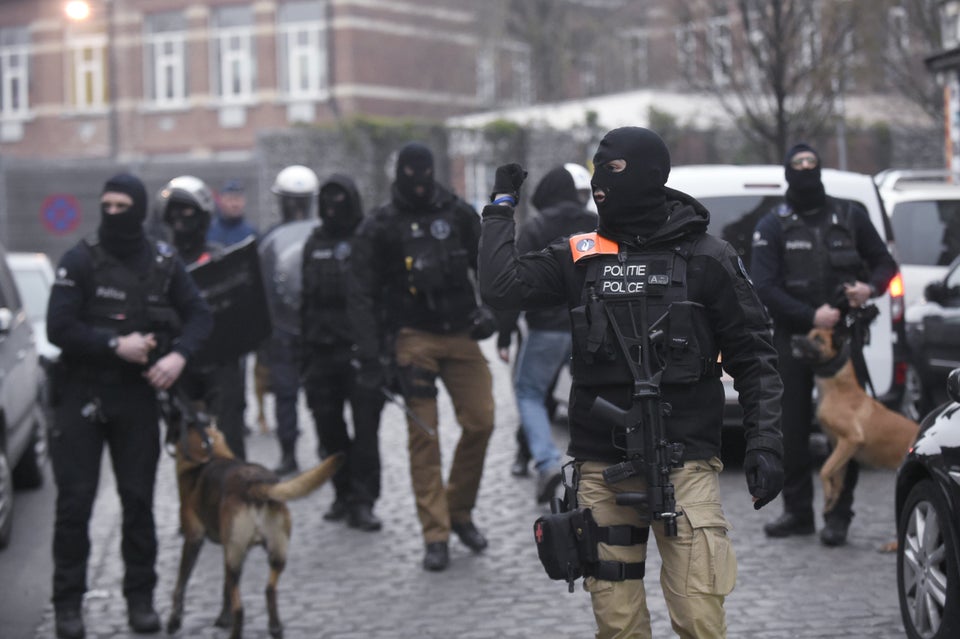 JOHN THYS via Getty Images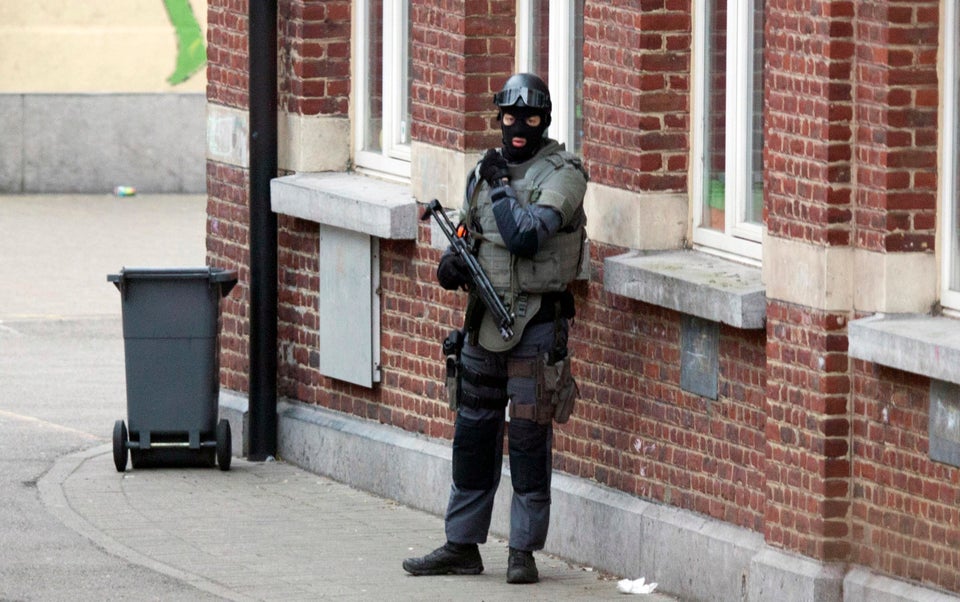 Geoffroy Van der Hasselt/AP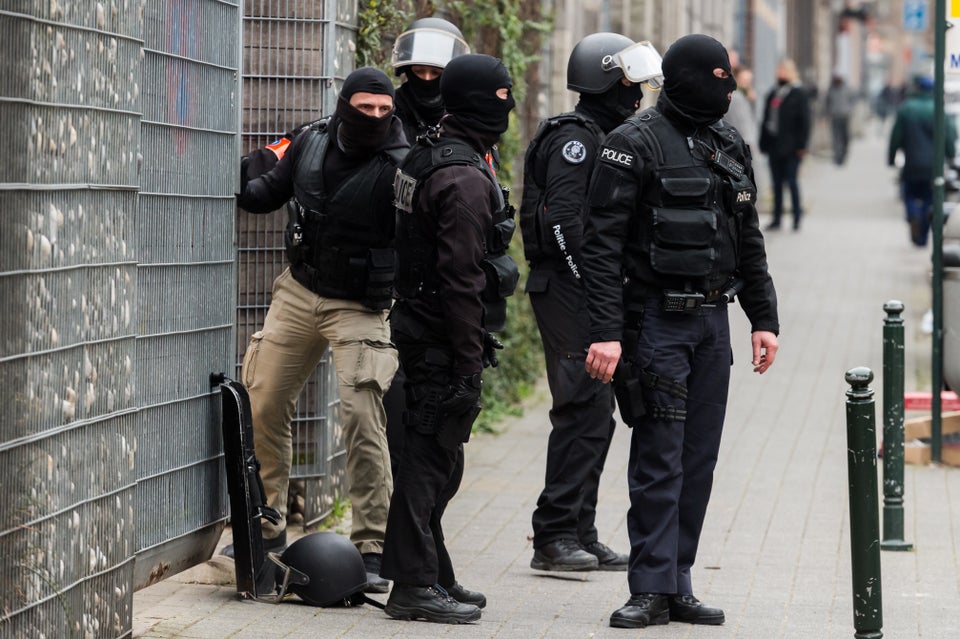 Geert Vanden Wijngaert/AP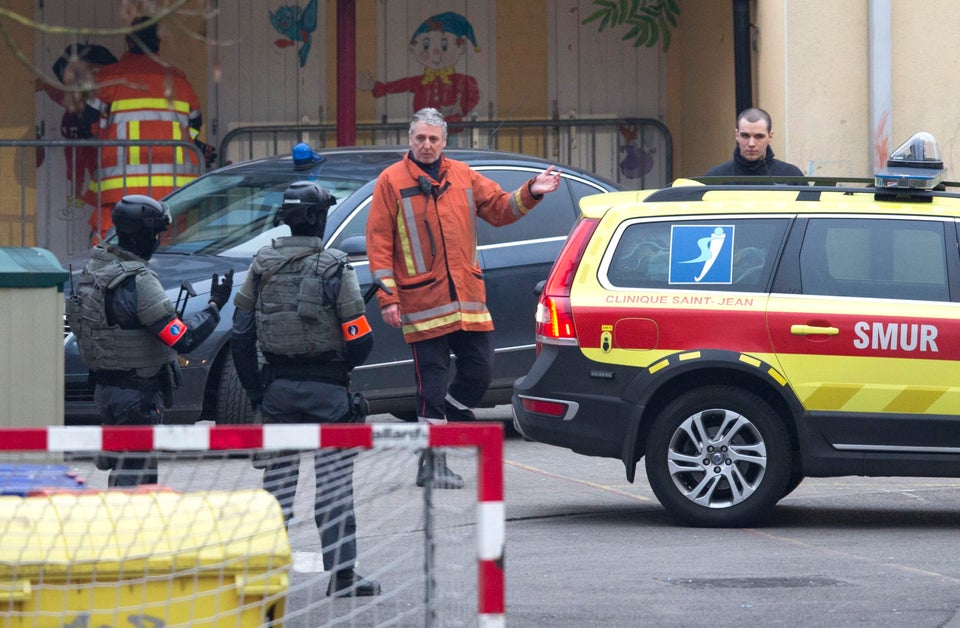 Geoffroy Van der Hasselt/AP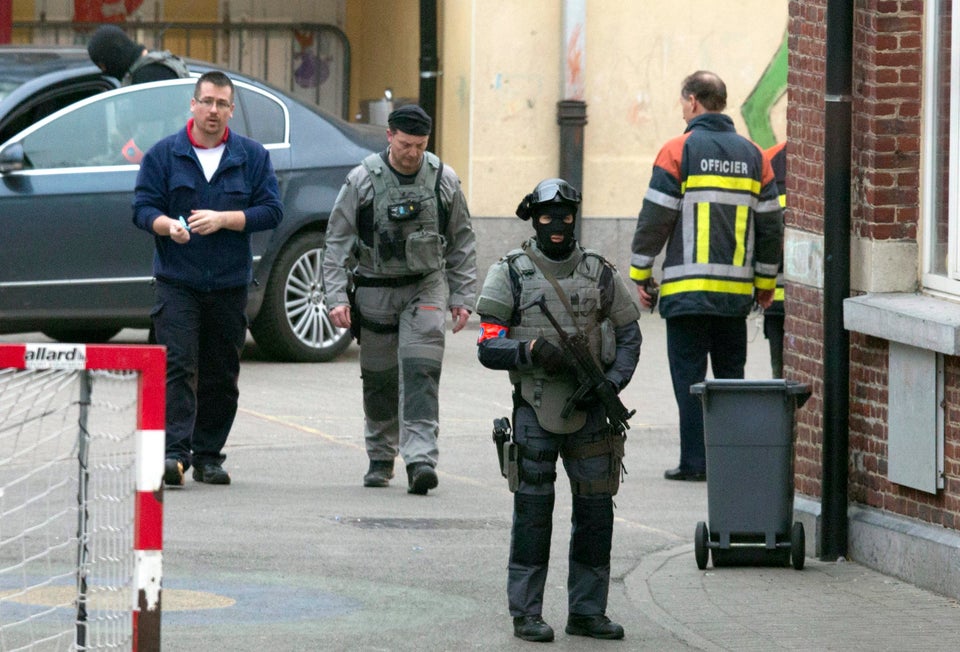 Geoffroy Van der Hasselt/AP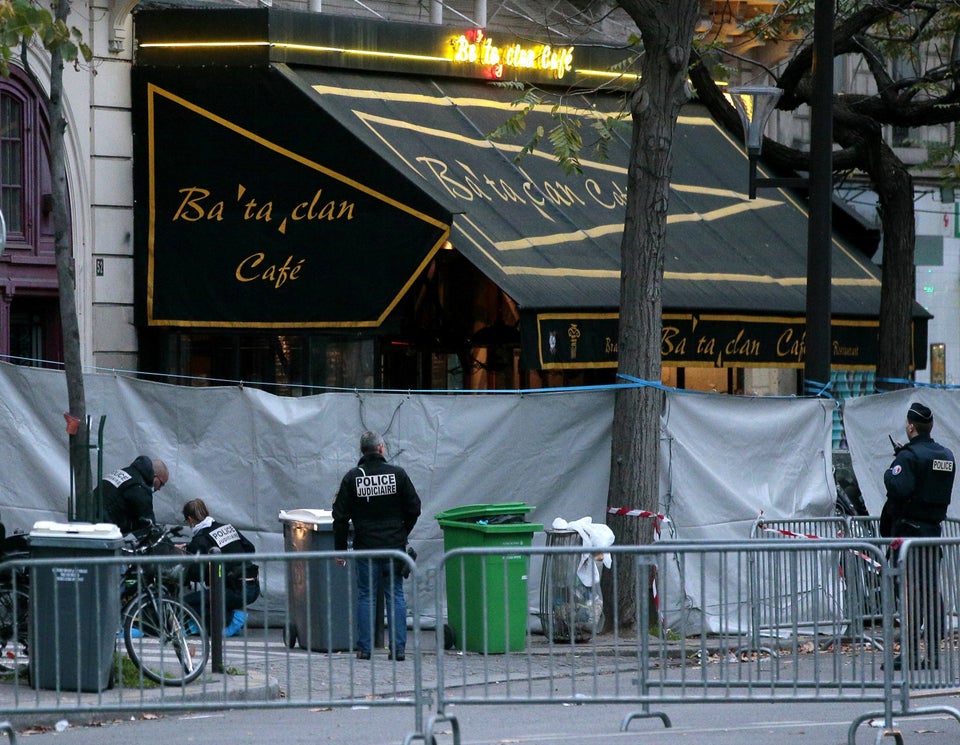 Paris attacks: Bataclan theatre scene