The hotel heiress and former reality television star announced the news with an Instagram tribute on Monday. Hilton shared 10 photos of Harajuku over the years and chronicled their time together with a solemn caption to "say goodbye to my precious chihuahua."
"For an incredible 23 years, she filled my life with so much love, loyalty, and unforgettable moments," Hilton wrote in the caption. "She lived a long, beautiful and iconic life, surrounded by love until her final peaceful slumber."
"Words cannot express the immense pain I'm feeling right now," Hilton continued. "She was more than just a pet; she was family to me, a loyal friend who was always by my side through every twist and turn life brought my way."
The post includes a number of photos of Hilton and Harajuku, who was named after Tokyo's famous fashion district. In one image, the entrepreneur is holding her tiny dog in one hand and an umbrella in the other. Another photo shows Harajuku surrounded by toys, including a "Jimmy Chew" shoe.
"From the glitz and glamour to the quiet moments behind the scenes, she was always there, a tiny ball of love, brightening up even the darkest of days," Hilton wrote. "We shared so many memories, laughter, and tears."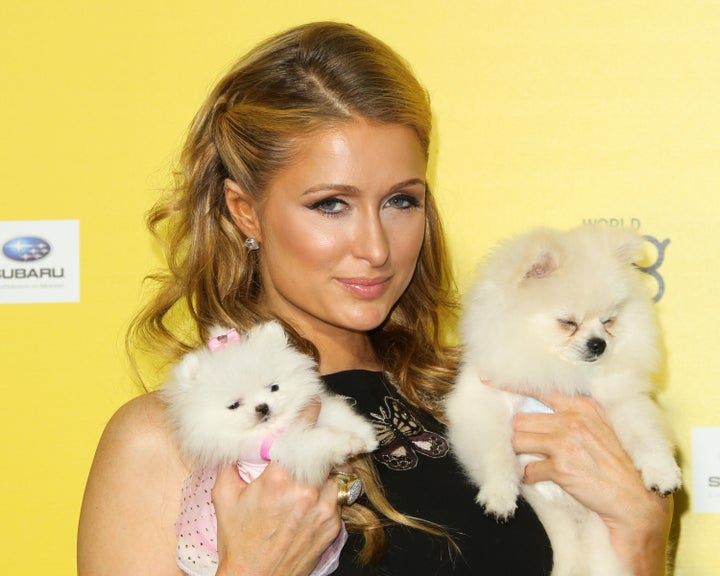 On Monday, however, Harajuku Bitch was the socialite's focus.
"Rest peacefully, my sweet darling," wrote Hilton. "Thank you for blessing my life with your unconditional love. You will forever be my little angel, forever missed, and forever loved. You may be physically gone, but the imprint of your pawprints on my life will never fade."
Related