Some sectors of the food and drink industry have made no progress in reducing the amount of sugar in their products, which child health campaigners have branded "disappointing".
The revelation comes from Public Health England (PHE) following its sugar reduction programme which was announced last year.
The food industry – including retailers, manufacturers, restaurants, cafés and pub chains – has been challenged to cut 20% of sugar from a range of products by 2020, with a 5% reduction in the first year. But in the first year alone it barely made a dent, achieving a 2% reduction in sugar against the 5% target.
The assessment revealed yoghurts and fromage frais, breakfast cereals, sweet spreads and sauces all met or exceedied the 5% sugar reduction ambition. While chocolate confectionery and biscuits made no improvement whatsoever, and the sugar content in the puddings category increased.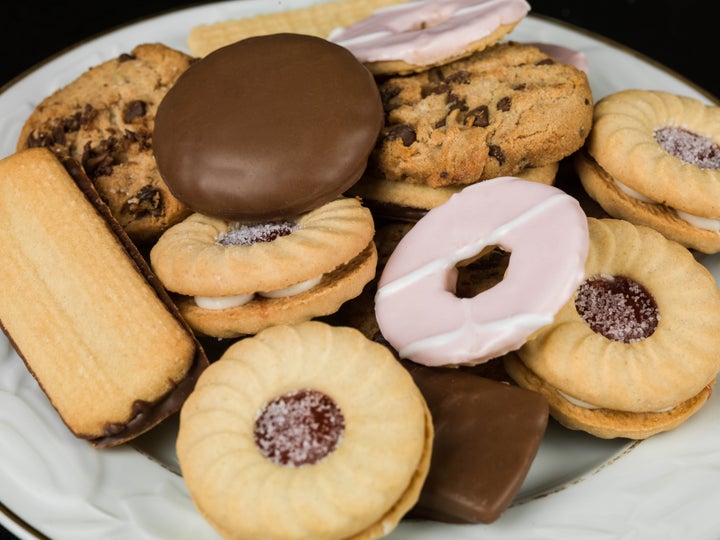 In drinks covered by the government's Soft Drinks Industry Levy (SDIL), sugar was reduced by 11% and average calories per portion by 6%. Data also showed people are buying more drinks that have sugar levels below the SDIL cut off of 5g per 100g.
PHE said the results were "encouraging" and said it recognises there are more sugar reduction plans from the food industry in the pipeline. There are also some changes to products that are not yet captured in the data as they took effect after the first year cut-off point.
But Kawther Hashem, nutritionist at Action on Sugar, based at Queen Mary University of London, said "more must be done" - particularly on biscuits, chocolate confectionery, puddings and the large portions of high sugar products sold in the 'out of home' sector.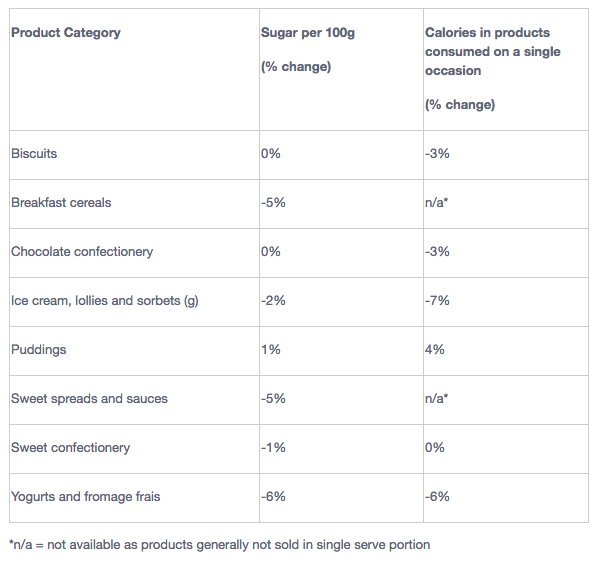 PHE revealed that for the 'out of home sector' such as as restaurants, coffee shops and cafés, portion sizes in products are "substantially larger" - they are on average more than double those of retailers and manufacturers.
"It's unfair and ridiculous that the out of home sector products are not being reformulated to the same extent," said Hashem. "Much stricter measures need to be in place to ensure progress is being made by the food industry and that the 20% sugar reduction target is met."
Professor Russell Viner, President of the Royal College of Paediatrics and Child Health, said: "These results, whilst hugely disappointing, show that industry can reformulate but must do better. Of the top 20 brands, only a third showed any decrease in sugar content – and worryingly 12% actually increased the amount of sugar in their products.
"The 5% reduction target for the first year has only been met by three food groups, which doesn't bode well for meeting the 20% target by 2020. At best, this is industry being slow to react, at worst – and in reality – it seriously calls into question industry's engagement with the voluntary approach."
Caroline Cerny, Obesity Health Alliance Lead, also called the lack of progress "disappointing", adding: "It's now more important than ever that the Government goes further and faster to bring in strong measures to reduce childhood obesity and get tougher on those companies who are not set to meet the 20% target."
In response Steve Brine, Public Health Minister, said: "We are monitoring progress closely and have not ruled out taking further action."