Peggy's final scenes saw Ross Kemp reprise his role as her son Grant Mitchell, but what we weren't expecting was the return of another 'EastEnders' legend, when Pat Butcher made an appearance.
The beloved character, played by Pam St.Clement, came back as a vision to the former Queen Vic landlady in her final scenes.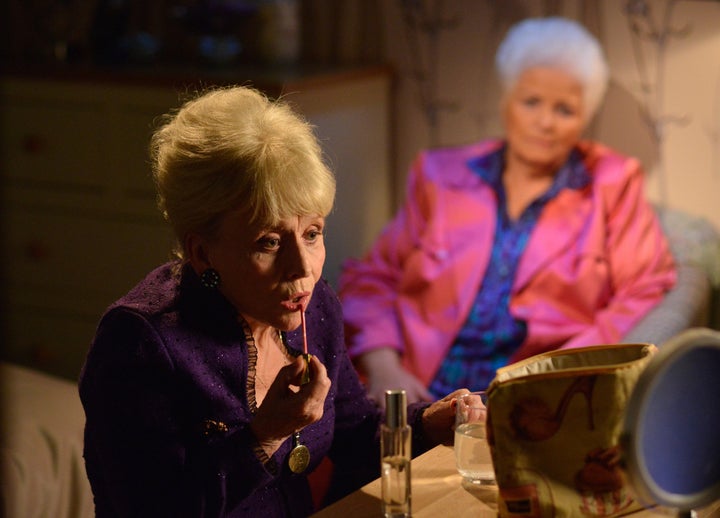 Now the actress, whose character was killed off from the soap in 2011, has admitted the scenes were 'difficult' to film.
Speaking about her return in the iPlayer documentary 'Peggy Mitchell: Last Orders', Pam explained: "I said, 'oh, how can I [come back], I'm dead, I couldn't possibly come back'
"Well, the approach is to say, right, I am appearing. Am I appearing as an 'independent' Pat? Am I a figment of Peggy's imagination, in terms of she's seeing what she would like to see? So she's getting affirmation?
"In other words, she's not getting Pat – she's getting her idea of what she wants. That was quite a difficult one, I had to speak to Michael Owen Morris, the director, about that."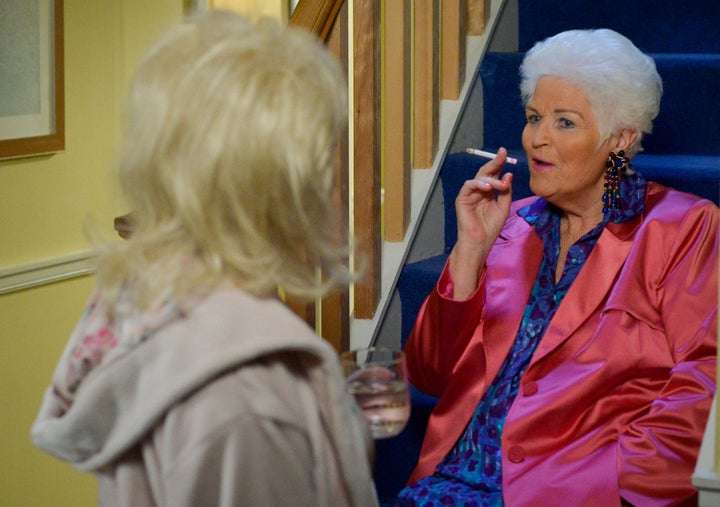 Barbara Windsor added that she was pleased to have Pam St. Clement back to help her say goodbye.
"[Pam] was lovely, she said, 'oh it would be my honour', she was very gracious and came back," she said.
Viewers will now see the Mitchell family struggle to cope in the wake of Peggy's death, and one final member of the clan, Sam, will arrive to say farewell.
Catch up on all the latest 'EastEnders' news and spoilers here.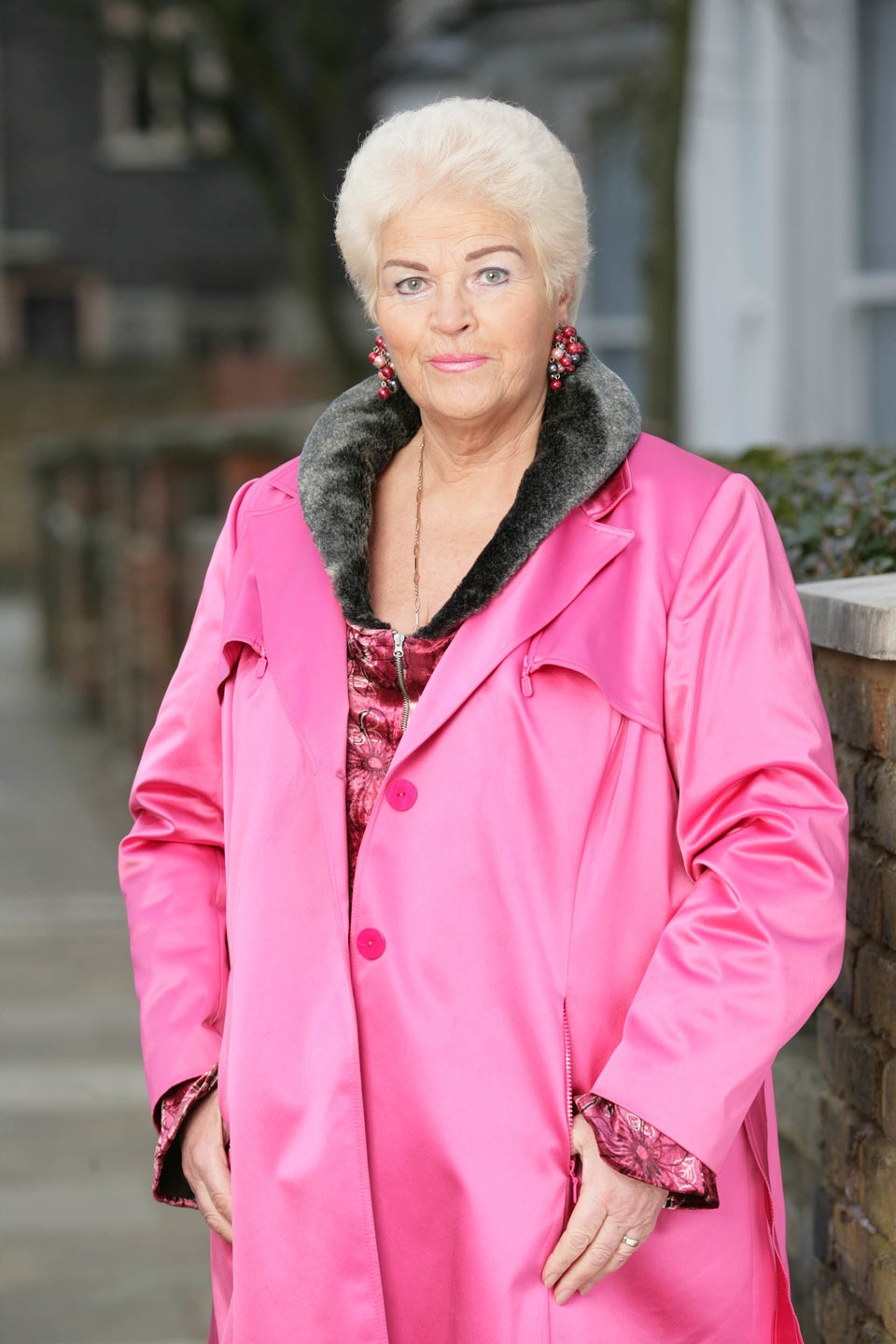 'EastEnders': The Women Of Albert Square