NICE, which provides national guidance and advice to improve health and social care, updated its guidances for preventing type 2 diabetes in adults just days after experts urged healthcare services to do more to tackle diabetes.
Professor Mike Lean, a diabetes specialist consultant and Professor of Human Nutrition at University of Glasgow, previously told HuffPost UK: "Patients are currently told they have type 2 diabetes and that they can take tablets to manage it. But what they really have is this horrible, ghastly destructive disease which will damage every organ in the body.
"People need to be told about the severity of it. They need to be told to go through this difficult programme to lose the excess weight and keep it off, not just receive an offer of tablets."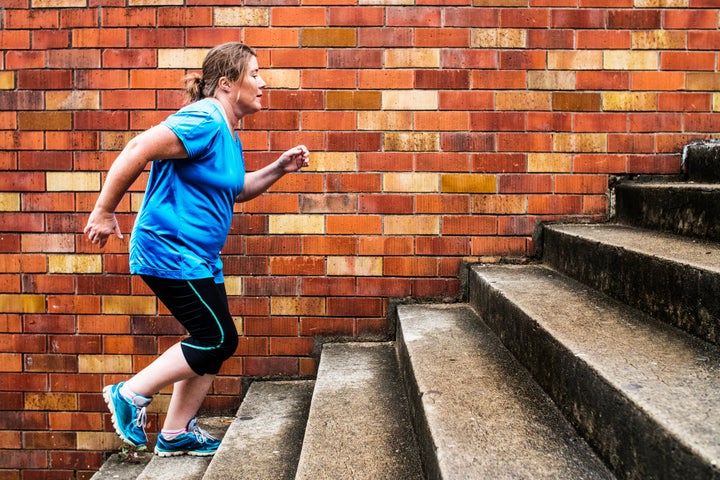 There are approximately 3.8 million people living with diabetes in the UK, of which 90% have type 2. In addition, the NHS spends almost £1 billion a year (£22 million a day) on anti-diabetes drugs, and costs are rising worldwide as diabetes rates and drug prices escalate.
But drastic lifestyle changes provide a far cheaper solution to the problem.
NICE said the 1.7 million people who have the highest risk of developing type 2 diabetes should be offered a place on an intensive lifestyle change programme.
Lifestyle change programmes, such as the 'Healthier You: NHS Diabetes Prevention Programme' developed by NHS England and Public Health England (PHE), aim to reduce the prevalence of diabetes by helping people to change their diet and increase their physical activity.
The health authority said it is cost effective to offer lifestyle support to people with a fasting glucose between 5.5–6.9 mmol/l. But it said priority should be given to people with a higher reading (6.5-6.9mmol/l) due to their increased risk of developing type 2 diabetes.
Professor Mark Baker, director of the centre for guidelines at NICE, said: "We know that helping someone to make simple changes to their diet and exercise levels can significantly reduce their risk of developing type 2 diabetes. And that this approach is a cost-effective way of managing an illness that currently costs the NHS around £8.8 billion a year.
"We need to make sure that the people most at risk have access to the care they need. This is why this updated guidance from NICE is so important, it will help NHS England and Public Health England to prioritise when necessary."
NICE said the lifestyle programmes should be designed to help as many people as possible and that they should also be accessible to people with mental illness or dementia, who may have poorer physical health.
The guidance identifies specific groups that should be encouraged to see their GP or local community pharmacy for a diabetes risk assessment. These groups include:
:: all adults aged 40 and above, except pregnant women
:: those aged 25-39 and of South Asian, Chinese, African-Caribbean or Black African descent
:: other high risk black and minority ethnic groups (except pregnant women)
:: adults with conditions that increase the risk of type 2 diabetes, such as obesity, stroke or high blood pressure.
Once assessed, these groups should be offered advice to help them delay or prevent the condition, NICE said.
Professor Mike Lean, who earlier this week called for better awareness of the fact diabetes can be reversed, welcomed the new guidance.
"This move from NICE will begin to redirect funds towards tackling the disease-process of body fat accumulation that drives type 2 diabetes and its ghastly complications," he said.
"We have spent too long giving expensive drugs for type 2 diabetes which reduce blood sugar but do not address the underlying disease process, and allow the disease and its painful and disabling complication to progress."
He continued: "People with type 2 diabetes really do need intensive weight-management programmes because they need to lose over 10% [of their body weight], often over 15kg, to gain a remission of diabetes to stop the disease progressing."