Patricia Carroll, 65, has lived through the unthinkable. Her daughter Natalie, who lived with Type 1 diabetes, died at the age of 38 after battling kidney failure.
Natalie desperately needed a double pancreas and kidney transplant, but on the day she was due to have the life-changing operation, consultants told her she was too ill to undergo surgery.
Since her daughter's death, Patricia has poured her heart and soul into raising awareness of the importance of organ donation - after all, if more people were on the register when Natalie was alive, it might not have been too late.
More than three families a week are saying 'no' to organ donation because they are unaware of their relative's wishes. This means roughly 460 life-saving transplants are being missed every year.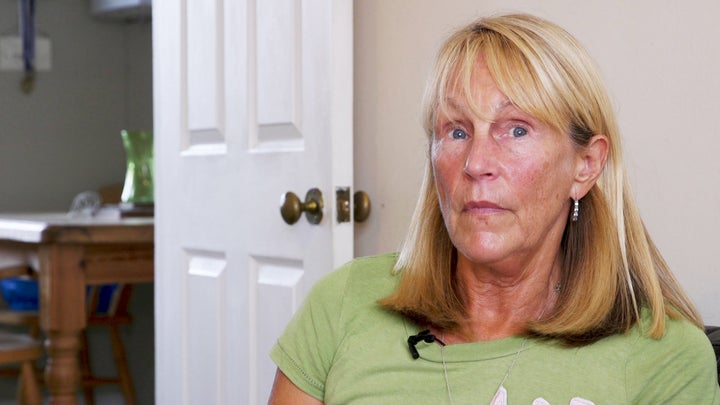 Natalie was diagnosed with Type 1 diabetes when she was just eight years old.
"She'd been ill for some time and kept saying to me, 'mum I'm thirsty'," Patricia recalled. "She kept peeing a lot and I kept thinking to myself, something's not right here."
When she reached 15, Natalie began to gain weight which led to her being called horrible names at school. It impacted her self-esteem a lot, to the point where she discovered that she could cut back on insulin to lose weight.
It wasn't long before she had developed anorexia and her weight dropped to a dangerously low level.
When she turned 21, Natalie was sectioned under the Mental Health Act in a local psychiatric unit. Over a six-week period, specialists helped her gain weight again and she was released. Not long after, Patricia noticed Natalie was becoming ill again.
"The problem with the anorexia, which is to do with the mind, was never addressed [at the psychiatric unit]," she explained.
Patricia and her eldest daughter, Sam Evans, discovered a clinic in Norwich which helped patients with eating disorders. Natalie spent three months there, where they helped her build a better relationship with food.
When she returned home, things finally seemed to be looking positive for Natalie. But it wasn't long before the family was dealt another heavy blow.
Due to years of insulin abuse, some of Natalie's organs had become damaged and, in 2010, she was diagnosed with kidney failure.
"That's when we realised the damage had been done," said Patricia.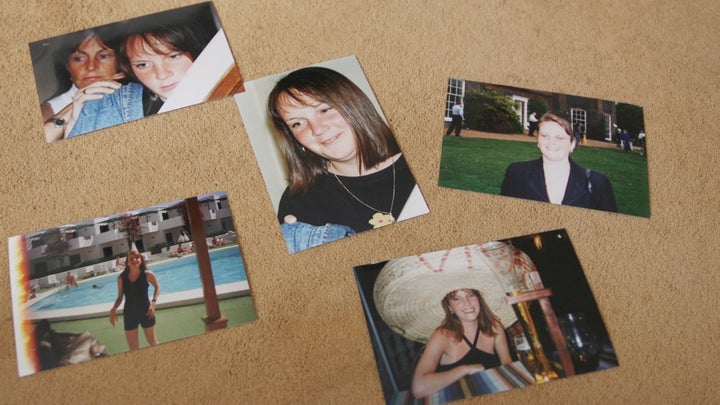 Natalie was told she'd eventually need a transplant and her mum immediately offered to donate one of her own kidneys, however doctors were worried the diabetes would damage the new organ.
The only way around this problem was to do a double transplant - giving Natalie a new pancreas and a new kidney, which would've meant she'd no longer live with diabetes.
Natalie had various tests and started on dialysis, to help treat the kidney failure while she waited for the transplant. But Patricia knew they only had a matter of time before her daughter would be too ill for the operation.
"It's just a waiting game because it's terminal, it's like having cancer - you need the transplant," she said.
Five weeks after Natalie was put on the transplant list the family received the call they'd been waiting for - the organs were available.
Natalie was rushed to hospital in the middle of the night, where she underwent rigorous testing. After hours of waiting, she was issued the heartbreaking news that she'd become too ill to go ahead with surgery.
"Her consultant came over and said to us he couldn't do the operation. He couldn't risk Natalie's life, she wasn't well enough," Patricia said.
"It was really hard to come to terms with. We knew, without that, she would die."
Natalie remained in hospital for a further two weeks. She was discharged, but her health declined even more.
"She started having amputations of her toes, she suffered with gastroparesis, which is another complication with diabetes, she was partially sighted," her mum explained.
"We knew that the chance of her going back on the transplant list was virtually nil."
It was Christmas 2013 when Natalie's health really took a turn for the worse. She had a seizure while sitting on the toilet and hit her head on the bathroom sink. Her mum found her lying on the floor.
When she arrived at hospital, Natalie was put in an induced coma for a short period. When they brought her out again, Patricia knew her daughter was ready to die.
"She opened her eyes, looked at me, and I could see a tear coming down her face," Patricia said. "The look was, 'mum, just let me go'."
Shortly after, Natalie was taken off life support.
"Sam didn't want her sister to be on her own so she went into the room with Natalie and got onto the bed and started talking to her," Patricia said.
"The heart monitor was on, and it kept going up and down, up and down. Sam looked at the nurse and said, 'Is that because I'm talking?' and the nurse said it probably was.
"So Sam said to her sister, 'come on darling, you're going to be with nanny soon, close your eyes and go to sleep.' And with that, Natalie just turned her head and passed away."
Natalie died on 1 January 2014. One small comfort for Patricia was that her daughter's heart valves went on to save the life of an eight-month-old girl with congenital heart disease.
Patricia said her daughter always acknowledged that what had happened to her was her own doing. "She paid the ultimate price, she paid with her life," she said.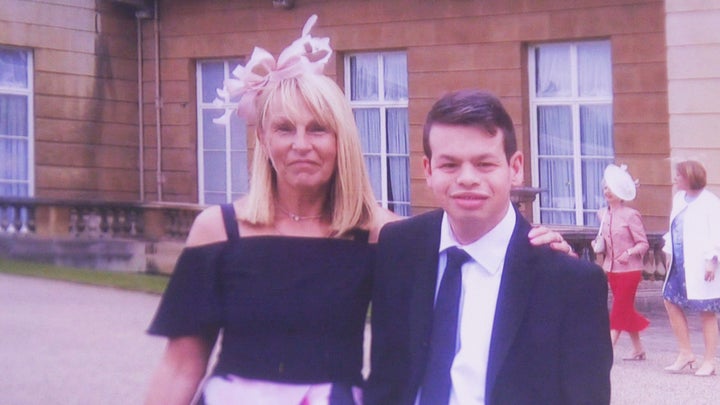 Since Natalie's death, Patricia has become a live organ donor, giving one of her kidneys to 22-year-old Joe Carmona, who had been on dialysis for a number of years and had already had one failed transplant.
"I can remember coming out of theatre, in recovery, and the first thing I said was, 'how's Joe?'," she said. "When they told him he was fine and that it had worked, for me that was the most amazing thing."
Patricia has also been fighting hard for greater awareness of organ donation, a process which she said helped her grieve for her daughter.
To coincide with Organ Donation Week (4-10 September), Patricia is urging people to discuss their organ donation wishes with their families, as currently family members can overrule a loved one's wishes to donate.
More than 80% of people support organ donation, yet only 49% of people have talked about it, according to NHS statistics. Yet having conversations around organ donation is crucial to people receiving the organs they so desperately need.
Between 2016 and 2017, 457 people died waiting for a transplant and a further 875 people were removed from the list, mainly due to ill health. "Many of these people will have died after being removed," a spokesperson for NHS Blood and Transplant told HuffPost UK.
On 6 September, Patricia will also be speaking in Parliament to ask MPs for the law to be changed to match those of Wales and Scotland, which both currently operate under an 'opt-out' system. This means everyone is automatically put on the organ donor register, unless they specify otherwise (or 'opt out').
Patricia is adamant that she'll continue to fight for this cause, so other parents don't have to experience similar pain and suffering.
"Please, just talk and tell your loved ones your wishes. That's what I'm asking. That's the most important thing," she said. "So many people could be saved."
Useful websites and helplines:
Beat, Adult Helpline: 0808 801 0677 and Youthline: 0808 801 0711 or email fyp@b-eat.co.uk
Samaritans, open 24 hours a day, on 08457 90 90 90
Mind, open Monday to Friday, 9am-6pm on 0300 123 3393