Maverick left-wing journalist Paul Mason has launched a furious attack on the "crazed right-wing Conservatives" who will take over the country if Britain votes to leave the European Union.
On BBC's Question Time, the former Newsnight economics correspondent warned the prospect of victory for the Leave campaign, led by Boris Johnson, was enough for him to vote to stay - despite favouring 'Brexit' because of the lack of democracy in Brussels.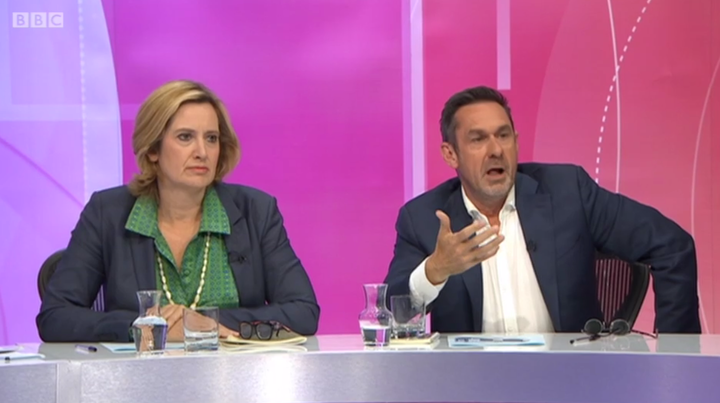 Mason, who has made the "left-wing case for 'Brexit'", said it was "not racist" to want to leave Europe because it is "impossible for the European Union to be a democracy".
But Mason said he was fearful of an "uncontrolled right-wing 'Brexit'", adding: "I am very unlikely to vote for 'Brexit' because I do not want to hand power to a bunch of crazed right-wing Conservatives."
When challenged by an audience member over personal insults, he moved to clarify:
"Let me be clear about what I'm saying about the Conservatives.

"We now know what a £35,000 a year education at Eton buys you. It's that ability to stand up, slag off your opponent. If you're not winning the argument, stand up and raise ludicrous points about the EU banning banana bunches more than three.

"If that doesn't work you tussle your hair and you grin in an inane manner. If I spent £35,00 a year and sent somebody to Eton and they came out saying that, I'd be disgusted."
When challenged by Tory minister Amber Rudd, who is campaigning to Remain, and who he excluded from the 'crazed' Tories, he added:
"I'm talking about Alexander Boris de Pfeffel Johnson, who is debasing the rationality of this debate, and you should be very worried that this guy could be leading your party if he wins the referendum."
Question Time hosted by David Diimbleby also included Labour's Yvette Cooper, Lib Dem leader Tim Farron, and Ukip deputy leader Paul Nuttall on the panel.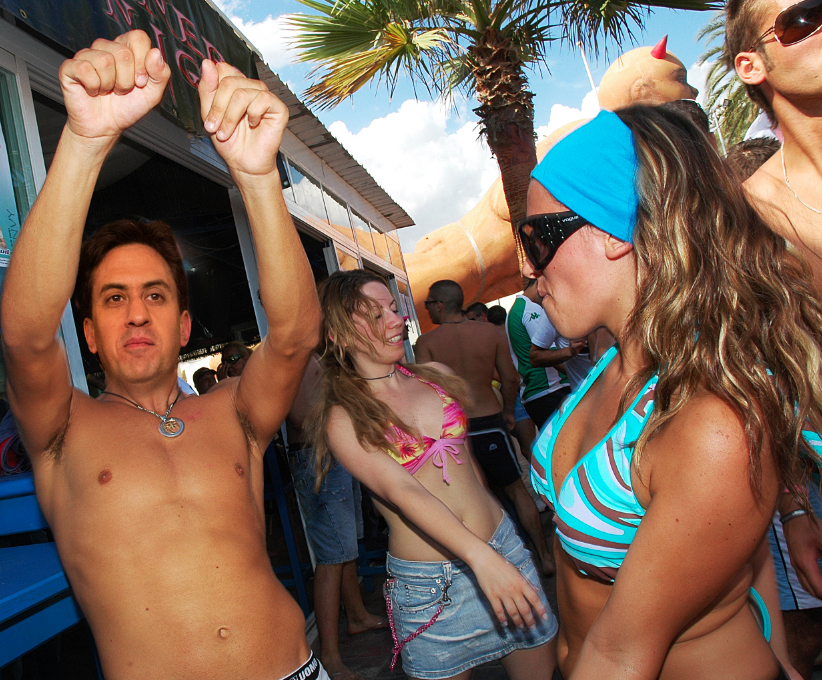 The Best of HuffPost political photoshops