Paul McCartney says he would've liked to give Yoko Ono a quick "hello, goodbye" when she showed up to the recording studio.
On the latest episode of the McCartney: A Life in Lyrics podcast released last week, McCartney confirmed what most fans have long suspected: Ono's presence during The Beatles' recording sessions was a workplace "interference."
McCartney dug into the making of Let It Be — The Beatles' final album in 1970 — during the episode, and spoke candidly about how John Lennon and Ono's "inseparable" romance only added more tension to his and his bandmates' already strained relationships with one another.
"So things like Yoko being in the middle, literally in the middle of the recording session, was something you had to deal with," McCartney said seven minutes into the episode. "And the idea was if John wanted this to happen, then it should happen. There's no reason why not."
McCarney's co-host on the podcast, Paul Muldoon, replied to McCartney's remark by saying: "Well, except that there is a reason why not. You're there to do some work."
"Anything that disturbs us is disturbing," McCartney quickly interjected.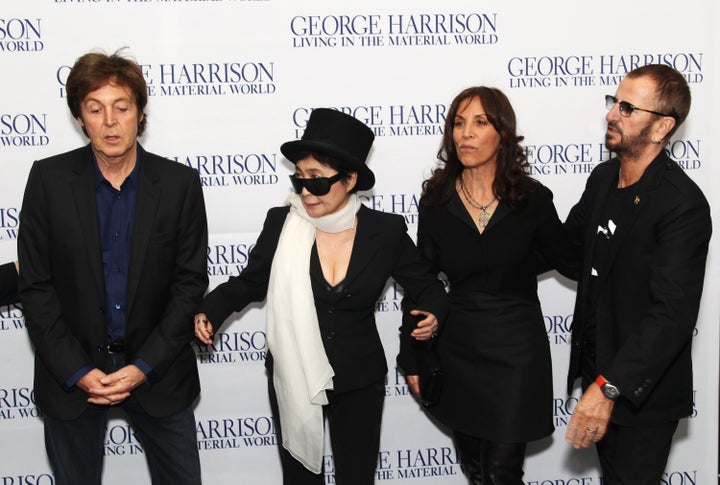 "Out of deference to John, we would allow this and not make a fuss," McCartney added. "And yet at the same time, I don't think any of us particularly liked it."
"It was an interference in the workplace," McCartney continued. "We had a way we worked. The four of us worked with George Martin — an engineer — and that was basically it. And we'd always done it like that. So not being very confrontational, I think we just bottled it up and just got on with it."
This isn't the first time McCartney has broached the subject. In a BBC Radio 4 interview marking the release of The Lyrics book last year, he was even clearer that Ono's presence was a thorn in everyone's side.
"I had been able to accept Yoko in the studio sitting on a blanket in front of my amp," McCartney said. "I worked hard to come to terms with that, but then when we broke up and everyone was now flailing around, John turned nasty. I don't really understand why. Maybe because we grew up in Liverpool where it was always good to get the first punch in the fight."