Two people have been killed after they were hit by a car being chased by police in Penge, south east London, on Wednesday.
The pair - a woman and a boy - were pronounced dead at the scene, shortly after the accident which occurred at about 2pm.
Three girls were treated by London Ambulance Service for injuries.
The driver of the car, which was reported stolen to police, has been arrested on suspicion of causing death by dangerous driving and theft of a motor vehicle.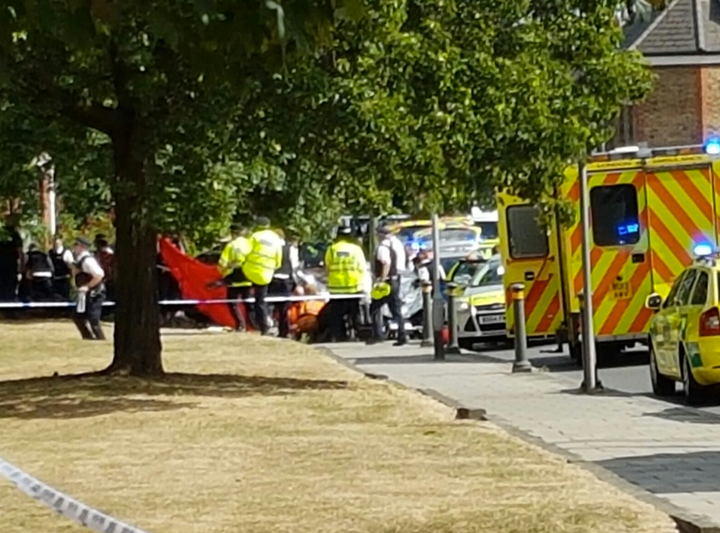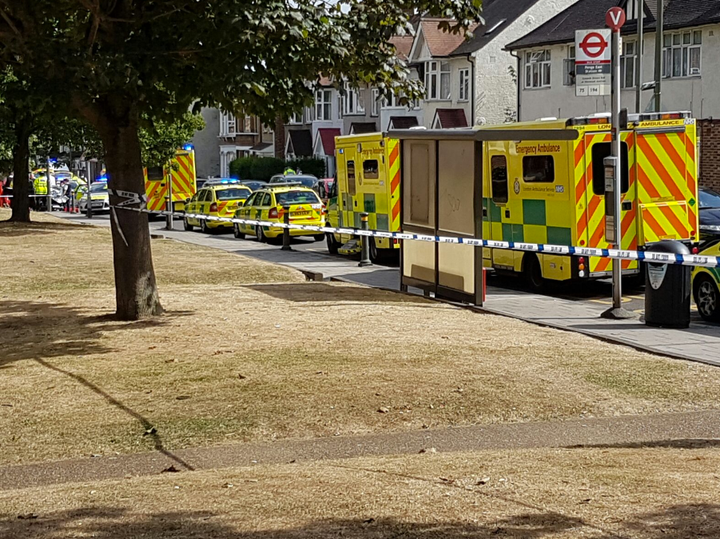 The Met Police said the pursuit began in the vicinity of Birkbeck Road, Beckenham.
A witness told the News Shopper a black car was being chased by two police BMWs when the driver lost control as he turned into Lennard Road.
He said: "He lost control and ploughed into a family that was walking on the pavement. People were trying to lift a car off a little girl.
"The police officers that were chasing were distraught."
Police confirmed that officers were pursuing the car after the vehicle had been reported stolen.
A spokesman for the London Ambulance Service said they treated three girls at the scene for multiple injuries and they were all taken to hospital.
Tayla Goodman told Sky News she had approached an officer who informed her there had been a road accident.
She added: "But upon speaking to eyewitnesses, a chase from police started out at Penge East at Sainsbury's and they said a child had been taken - how true this is I'm not sure, but then they moved up to Parish Lane and ploughed into a family.
"Some of the eyewitnesses said a man has been killed, I saw children running away from there in absolute tears, unable to speak, and then a lady ran out from across Penge East station, ran through the police tape shouting 'that's my baby, that's my baby that's been taken. That's my baby over there'.
"It just looked like complete carnage, it was awful to see."
Sky News journalist Paul Smith tweeted that he had heard similar claims the incident was a potential child abduction from a supermarket and added: "Witness in #Penge also tells @SkyNews car ploughed into family of four and a woman burst through police tape shouting 'that's my baby'".
He said: "I was in the junction and a police car came past, following another car and basically as it went around the corner, it just lost control and went into the pavement.
"On the pavement was a woman with two children and a man and it dragged the man underneath the car."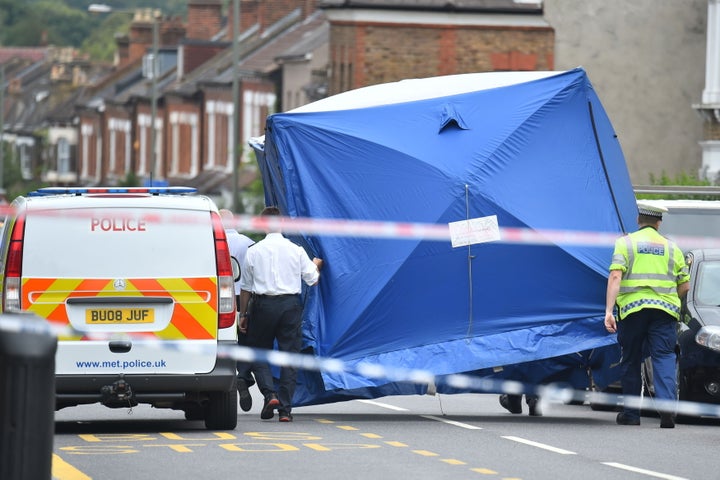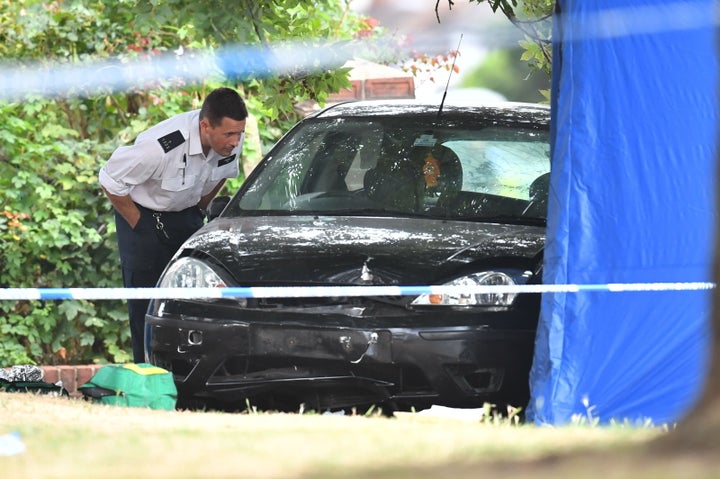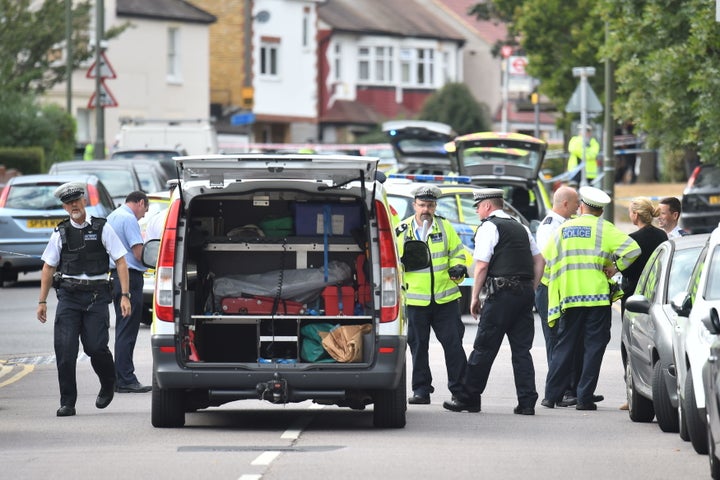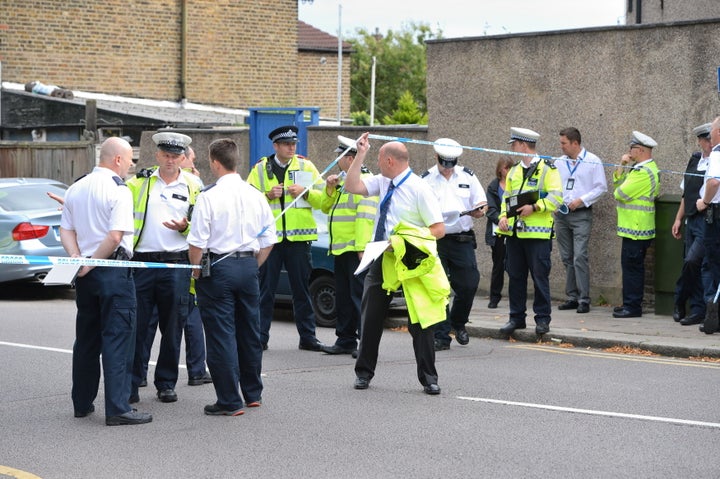 The driver of the car has been arrested and remains in custody at a south London police station.
The Directorate of Professional Standards has been informed, as has the Independent Police Complaints Commission.
The IPCC confirmed that they have launched an independent investigation into the fatal collision.