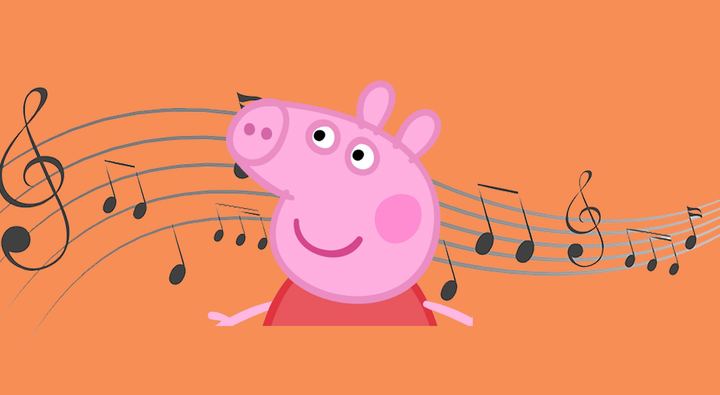 Peppa Pig is releasing an album – meaning parents all over the country will have those catchy songs stuck in their head ALL THE TIME.
The long-awaited debut album launches today and has 16 tracks – including your favourites from the animated series as well as some brand-new ones (that will no doubt be just as catchy).
Harley Bird, the voice of Peppa Pig, sings on several of the songs, as well as several other children, too. The album has been released, in part to celebrate the 15th anniversary of the hit show this year.
If Twitter is anything to go by, parents who play / are plagued by the album will have it in their head forever more.
But maybe that's not such a bad thing?
Peppa Pig: My First Album Tracks

1. It's Peppa Pig

2. Bing Bong Zoo

3. Let's Get Ready!

4. Expert Daddy Pig

5. Rainbow, Rainbow

6. Super Potato's Theme

7. Peppa and Friends

8. The Class of Madame Gazelle

9. Festival Fun!

10. Jumping in Muddy Puddles

11. Holidays!

12. Traffic

13. Balloon Ride

14. Busy Miss Rabbit

15. Peppa's Party Time

16. Peppa's Lullaby