Two marble statues of the mythical Greek goddess of love, beauty, pleasure and procreation have been found in the ancient Jordanian site of Petra.
Dig co-director Tom Parker described the figures as "absolutely exquisite", adding: "I've been doing field work in the Middle East for 45 years and never had a find of this significance.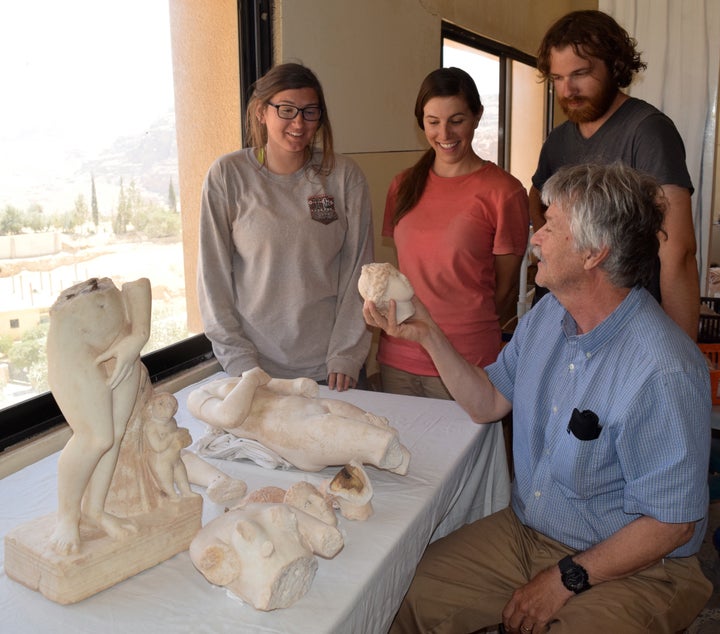 "These are worthy of display at the Louvre Museum or the Metropolitan Museum of Art."
The statues, which also feature Cupid, the god of desire and erotic love, are largely intact from their pedestals to their shoulders. The heads and upper extremities have also been recovered and will be restored.
The finds tell researchers much about the people of the 250-acre site, which was established by the Nabataeans in 312BC.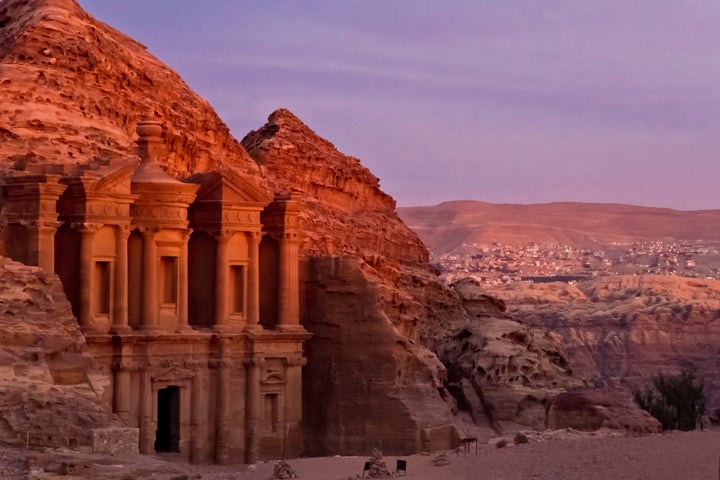 The marble states are Roman in style, providing additional insight to the cultural impact of Nabataea in 106 A.D.
"The Nabataeans were true geniuses in many ways, in part because they were ready and willing to assimilate to and adopt elements of other cultures around them," Parker said.
"They adopted a lot of Egyptian culture when they were neighbours. When Romans took over, they were open to Roman influence.
The dig has also unearthed three rock-cut shaft tombs, pottery and animal bones, an iron sword, ceramic oil lamps and human bones, mixed with personal adornments and jewellery.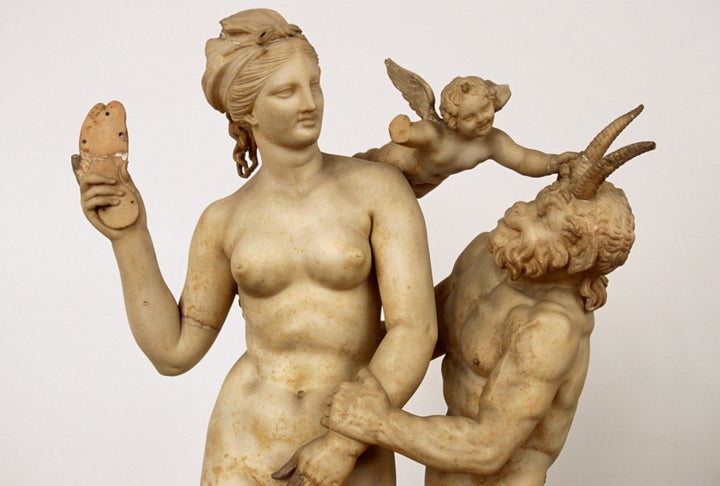 Famed for its eminently recognisable pink-hued temple carved entirely from sandstone, the heart of Petra is accessed via a narrow gorge with 70m high rock walls on each side.
Drone photography and satellite images were used to reveal the monumental platform, which is as long as an Olympic swimming pool and twice as wide.
The find, revealed in a bulletin for the American Schools of Oriental Research, is likely to have been used for ceremonial purposes.
In 1989 Petra featured in Indiana Jones and the Last Crusade. In 2007, Petra was named one of the New Seven Wonders of the World, and as one of the 28 Places To See Before You Die by Smithsonian magazine.
Related