Philip Hammond today tore up Government plans to get the country running a surplus by 2020 and indicated he would be happy to borrow more cash.
The Chancellor of the Exchequer is ditching his predecessor George Osborne's timetable for abolishing the UK's financial deficit, claiming the result of the EU referendum means "the circumstances have changed."
Hammond also revealed he would be happy to borrow money in order to invest in key projects, something ruled out by Osborne when he was in charge of the Treasury.
The new economic plan goes even further than Labour's plans ahead of last year's General Election, when then Shadow Chancellor Ed Balls said there would be no "additional borrowing" to fund spending.
Hammond told the BBC this morning he remains committed to eliminating the deficit, but did not give a timetable for when this would be achieved – an echo of Labour's General Election manifesto last year.
Speaking on Radio 4's Today programme, Hammond said: "There is a distinction in my mind between investing in the things that will make Britain's economy more efficient in the future, make transport systems work better, communications systems work better and simply spending more on our day-to-day process of government.
"We need to keep the lid on day-to-day spending, we need to make Government more streamlined and efficient but I do think there's a case that we should look at very carefully for targeted high-value investment in our economic infrastructure which serves two purposes.
"In the short term it supports the economy, supports jobs and supports economic growth, and in the long term it helps to make Britain more productive."
When put to him by the BBC that his 'borrowing to invest' proposal made him more like Ed Balls than George Osborne, Hammond replied: "I hope I'm sounding like a Conservative pragmatist."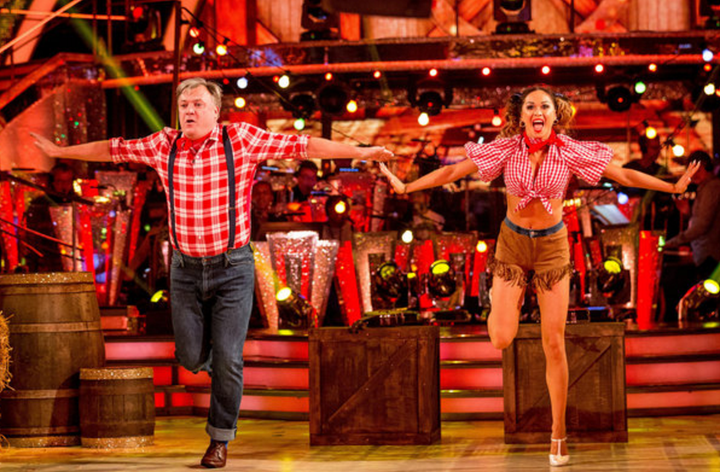 Reducing the UK's deficit – the amount of money the Government has to borrow in order to fund its activities – was one of Osborne's top priorities during his six years as Chancellor.
Osborne repeatedly missed his targets when it came to deficit reduction, and in March this year said a surplus in 2019/2020 would only be reached "in normal times when the economy is growing."
In a speech to the Conservative Conference in Birmingham today, Osborne's successor said the "deficit remains unsustainable."
He added: "The fiscal policies that George Osborne set out were the right ones for that time.
"But when times change, we must change with them.
"So we will no longer target a surplus at the end of this Parliament.
"But make no mistake. The task of fiscal consolidation must continue.
"And it must happen within the context of a clear, credible fiscal framework that will anchor expectations, control day-to-day public spending, deliver value for money, and get us back living within our means."
And despite now adopting Balls's deficit reduction target, Hammond still mocked the former Shadow Chancellor:
Remember Ed Balls?

I know you remember him from Saturday night – I'm asking if you remember him from when he was Shadow Chancellor?

(you know, of course, that Ed was not their first choice for Strictly? They were going to ask Corbyn – but then they discovered he's got two left feet!)

Yes, I saw Ed on Saturday too – and, not to sound too much like Craig Revel Horwood, I think his Charleston is probably better than his economic analysis!
Hammond's speech comes as sterling hit a 2016 low against the euro when the markets opened this morning.