Theresa May should sack Philip Hammond for sabotaging the Brexit negotiations, former Tory chancellor Nigel Lawson has said.
Speaking to the BBC's Daily Politics programme on Thursday, Lord Lawson accused the current chancellor of failing to prepare for a no deal Brexit outcome.
"The really important thing now is that we prepare for the no deal outcome and it is grossly irresponsible if we don't prepare," he said.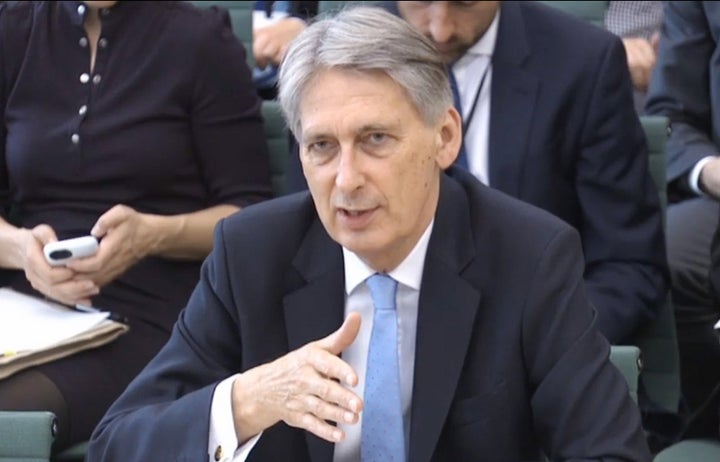 Lord Lawson, who campaigned for Brexit, said the prime minister should conduct a reshuffle.
Asked if that meant Hammond should no longer be chancellor, he said: "I fear not.
"He may not intend it but in practice what he is doing is very close to sabotage," he said.
Asked about Lord Lawson's comments, the prime minister's official spokesman said: "The prime minister respects the views of all her Cabinet colleagues."
The chancellor told MPs yesterday he would only start giving out cash to departments when it was needed.
"Every pound we spend on contingent preparation for a hard customs border is a pound we can't spend on the NHS, or social care, or education, or deficit reduction," he said.
However Lord Lawson said a no deal outcome was "the most likely outcome" of the talks so money should be spent now.
Brexit talks are now in "deadlock" over how much money Britain will pay as it exits the bloc, the EU's chief negotiator told a press conference in Brussels today.
Michel Barnier said the the impasse was "disturbing" and said the EU was not yet prepared to move onto talk about any future trade deal.