Philip Hammond has been urged to back proposals to introduce means-tested tuition fees after it was revealed that the vast majority of graduates will never pay back their debts, costing the government billions.
Social mobility charity the Sutton Trust called on the Chancellor to get behind the plans in next week's Autumn budget after it released research on Thursday claiming 81% of university leavers will fail to pay back their student loans in full.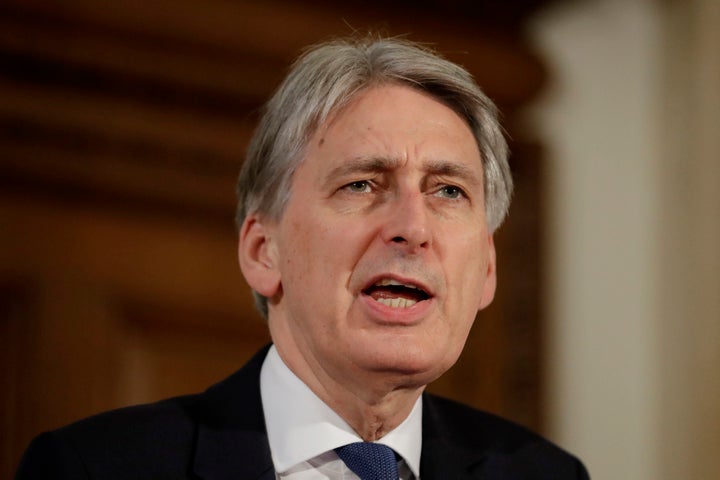 In its 'Fairer Fees' report, the foundation blamed government plans to increase the earnings threshold for student debt repayment from £21,000 to £25,000 in April 2018.
According to the trust, the change - announced in October - will save graduates just over £8,000, with average lifetime repayments dropping from £33,200 to £25,200.
However, it claims that the reform will also see the number of indebted university leavers rise from 72% to 81%, increasing long-term costs to the Exchequer by £2.9 billion for each student cohort.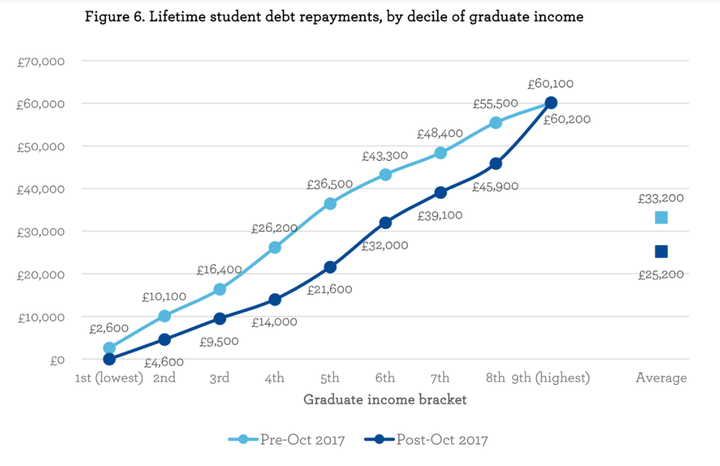 "The Trust is concerned that the current system has substantial adverse consequences for students, graduates and the Exchequer," it announced.
The charity estimates that under the present student loan structure, it is young people from the poorest 40% of families who are shouldering the biggest burden and leaving university with the highest levels of debt.
Sutton Trust chairman Sir Peter Lampl called it "an absolute scandal".
"A typical graduate will leave university with whopping debts of £46,000 while young people from households in the lowest 40% of earners will graduate with debts of nearly £52,000," he explained.
The organisation is now calling on the government to restore maintenance grants for the poorest students after they were scrapped in favour of further loans in 2016.
It is also demanding the introduction of means-tested tuition fees, with the combined reforms predicted to cut average student debt in half to £23,000 and drastically reduce the number of permanently indebted graduates.
Under the proposed scheme, students from households with an income of less than £25,000 would pay no tuition fees, while those from the very richest would hand over £12,500 a year for their degree. A sliding scale would apply to those in-between.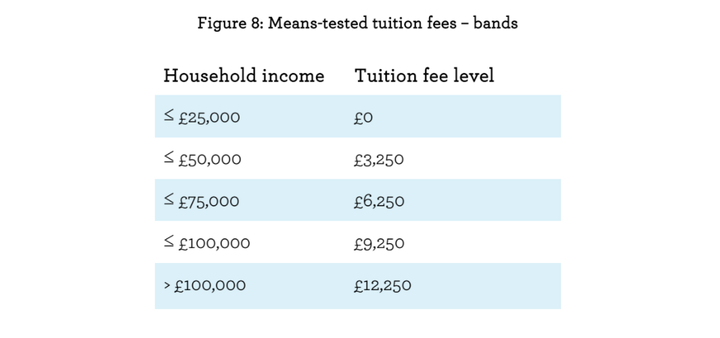 According to the Sutton Trust, the plans would slash debt among the poorest students by 75% - to £12,700 - while also reducing the proportion of graduates never repaying their full loans from 81% to 56%.
It is estimated that the reforms would cost the Treasury around £3.2 billion a year - roughly the same cost as raising the repayment threshold to £25,000, the charity said.
Lampl called the proposals an "affordable and fair alternative" to the current system.
"Tackling student finance is crucial to addressing the access gap to university and removing barriers to participation," he said.
"The time has come for a change, and this new report offers a way to make that change work for the young people who need it most."
Related