Philip Hammond has been criticised after suggesting low productivity rates in the UK could be linked to the employment of more disabled people.
The Chancellor made the claim while giving evidence to the Commons Treasury select committee on the 2017 Budget.
Asked about a fall in productivity rates earlier this year, he said: "The consequences of high levels of unemployment, particularly youth unemployment, will be felt for many, many years to come.
"It is almost certainly the case that by increasing participation in the workforce, including far higher levels of participation by marginal groups and very high levels of engagement in the workforce, for example of disabled people - something we should be extremely proud of - may have had an impact on overall productivity measurements."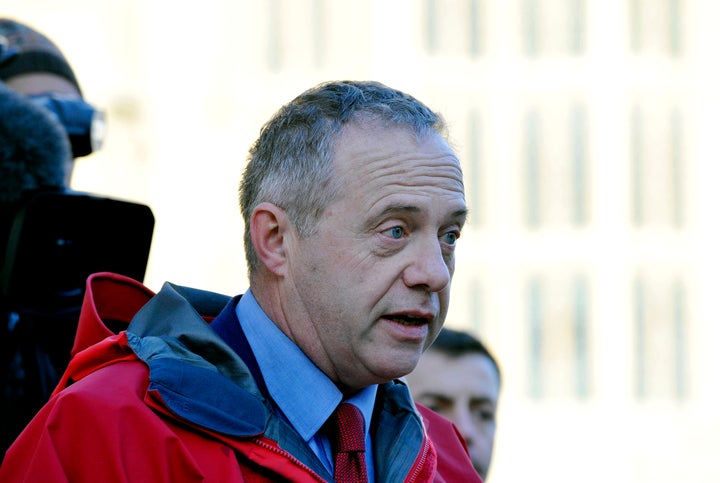 Hammond said the situation demonstrated that productivity measurements should not be the sole judge of economic health.
"Having high levels of workforce participation, and allowing maximum access to the workforce for all groups in society brings benefits in itself, and actually produces larger GDP," he added.
"It may have collateral impact on measured productivity performance."
Anna Bird, director of policy and research at disability charity Scope, said: "These comments are totally unacceptable and derogatory.
"They fundamentally undermine the Government's policy to get more disabled people into work, and the ambition set out by the Prime Minister just a week ago.
"The Chancellor must urgently withdraw them and offer a full apology."
Labour MP John Mann, who is a member of the committee, said Hammond's remarks were "appalling".
He tweeted: "Chancellor just linked low productivity growth to the labour market and specified the increased employment of disabled people.
"My experience of employing disabled people is that they are brilliant employees. The chancellor's comments are ignorant."
Marsha de Cordova, Labour's shadow minister for disabilities, said: "Shocking that Philip Hammond is trying to blame disabled people for low productivity!
"Disabled people contribute enormously and disability employment gap has barely changed since productivity started to stall. Disgusting scapegoating!"
Despite people working more hours, labour productivity measured by output per hour fell by 0.1% between March and June this year, according to the Office for National Statistics.
The figures were announced just weeks before Hammond delivered his budget and the chancellor admitted they were a cause for concern.
Last month the government announced plans to get one million more disabled people into work through a new 10-year plan.
It follows a green paper published last year which pledged to halve the difference between the employment rates of disabled and non-disabled people - which was 32% in 2016.