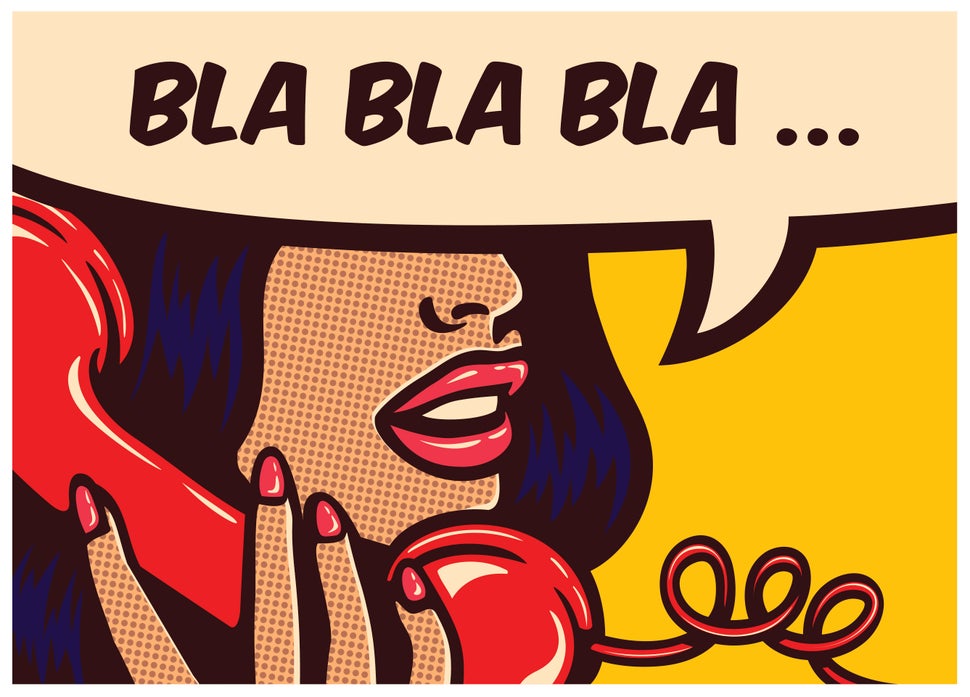 I have always been one of the broke students.
Extortionate student accommodation prices pushed me into working two jobs throughout my first year to get by. Naturally, this took a hit on my social life – I was working weekdays at a tuition centre and weekends at my student union bar, which left little time for studying, let alone socialising. By the end of my first year, I had exhausted every internet search for "ways to make money easily", but none of these gave me much hope to be able to leave one of my jobs.
Then, I thought I found my solution. I joined a phone sex hotline.
Friends and I had joked about doing sex work, and I know of a few students who do adult work in clubs and online. As sex work becomes more accepted and platforms such as OnlyFans continue to rise in popularity, it's no surprise that one in five students have considered turning to sex work to help fund their studies. With a lack of financial support available to middle-class students, rising accommodation costs and increasing daily living expenses, many students, just like me, struggle to make ends meet.
Uncomfortable with face-to-face work, or anything that compromised my identity – I didn't want to risk videos or photographs of me being on the internet – I fell quickly and deeply into the world of adult phone hotlines, which allowed me to sell adult content but remain in full control.
"The only skills I really needed were to be able to perform and sound believable, which I was sure I was capable of, hold a straight face."
I read that the pay can be tough, but at worst similar to my minimum wage job. The only skills I really needed were to be able to perform and sound believable, which I was sure I was capable of – I had done some acting before so was confident I could improvise content – and hold a straight face. Most importantly, the job requires you to put up a mental block to the adult content. It turned out I couldn't do this as well as I thought.
On my first day, I acquired a handful of regular callers, which allowed me to schedule hours to suit theirs. One of my first regular callers was an older man who was interested in astrology. He wanted to know my star sign and to discuss how compatible we were, and to check in daily to tell me my horoscope. Another regular caller just wanted me to give him permission to do certain sexual things, essentially I would just repeat instructions to him. It wasn't overly traumatic.
In the grand scheme of things, I became a successful worker: as a "barely legal" worker, I was very popular on the lines, and easily earned enough to leave one of my other jobs. Generally, I found the calls were quite amusing. I learned to get creative, simulating noises like walking in high heels and, when men would all too often ask to hear me pee, squeezing water out of a bottle into a cup to make an accurate sound. And honestly, most of the talk wasn't overly crude.
But I found that 'blocking out' what men said to me was more difficult than I had imagined. Due to my "barely legal" age, callers would often comment on how 'young' my voice sounded. Callers made comments about "training bras" and "big-girl knickers", and frequently spoke down to me as though I was a young child who didn't understand sex.
"Even in this job, using an anonymous hotline where I had no visual connection to clients, I still felt vulnerable."
The chat line is supposed to protect its workers from calls of an illegal nature, but so long as the caller didn't explicitly mention age, everything else was considered roleplay. On occasion, I would feel so uncomfortable with the nature of these calls that I would hang up the phone, which would leave me answering to the line manager, who would lecture me about disrespecting clients and threaten to block me from working. Even in this job, using an anonymous hotline where I had no visual connection to clients, I still felt vulnerable.
It quickly became clear managers only cared about keeping callers connected for as long as possible so the company could maximise their revenue, and their business policies supported this attitude. At first I presumed this job, being self-employed, would give me more control over my hours and allow me to earn money whilst also doing housework or writing up study notes. Instead, I began to realise I wasn't going to be paid if I didn't comply with inappropriate clients.
While this is fair – I never expected to love dirty-talking men on the phone – I could never have imagined the nature of these conversations. It also struck me that while I was being paid a decent wage, the callers were paying around £2 a minute for the privilege of talking to me. I couldn't deny the exploitative nature of the job, and after only a few weeks I decided to leave.
Fortunately, I was able to live at home through the summer where I worked as many hours as I could to save up more money. I then heard about students who had taken part in medical trials. Through this, I was able to make a decent sum of money which continues to support me, especially through the pandemic.
While sex work is becoming more commonplace, and more women are choosing to work for themselves to earn additional cash, I know first-hand there are clearly still issues with protect those workers. Young women seem to fall into the "trap" of a job which promises easy work. Being self-employed, working from home and earning over £10 an hour sounds like an ideal job for a full-time student, especially with the sleek advertising and five-minute sign-up process.
But while adult chat line jobs are practical and offer a sometimes much-needed solution for those who are struggling – and with sex work becoming more normalised – I learned first hand it can be easy to forget some of the difficult realities of a job in the adult industry – even when you're only working over the phone.
Rosie Strathmann is a student at Edinburgh University