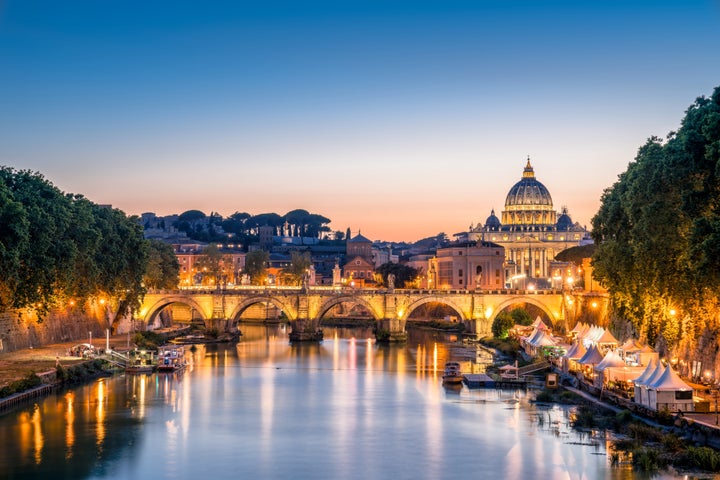 Just three hours from the UK, Rome is a great place to soak up stunning classical architecture, watch street performers in atmospheric piazzas and sample one of the UK's favourite Italian exports – the Aperol Spritz.
FRIDAY
11am: But first, coffee
Start your day the Italian way and clear away the cobwebs with an espresso. La Casa del Caffe Tazza d'Oro has been roasting its beans and fuelling its customers since 1944. Don't miss their glorious blend of iced granita with layers of whipped cream. Caffeine fix sorted, go all Roman Holiday and tuck a few of Rome's most revered sights under your belt, as outside Tazza d'Oro, the Pantheon is right before your eyes. Update your Instagram under its towering Corinthian columns, before making a beeline for the ancient architectural marvel that is the Colosseum.
2pm: Shop like a local
Forget tourist tat! Via del Boschetto in the trendy Monti district dates back around 3,000 years and is a treasure trove of brilliant boutiques, vintage stores and hand-crafted jewellery. Shop up a storm then dive into one of the streets' many teeny, blink-and-you'd-miss-them wine bars and restaurants.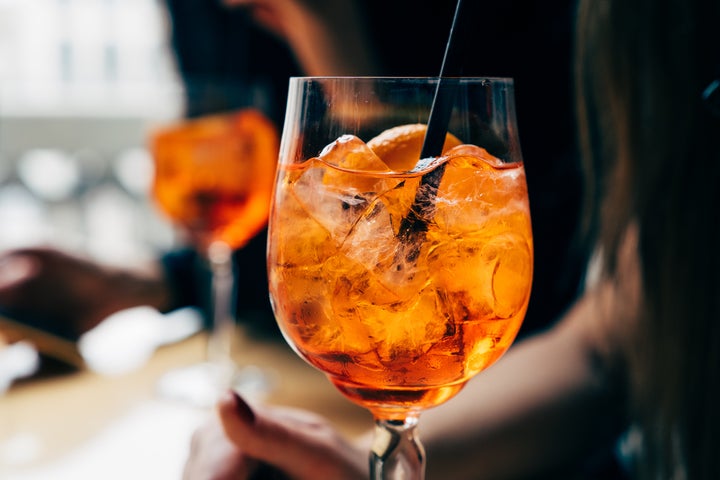 7pm: Happy hour, indeed
Ah, aperitivo, Italy's glorious answer to happy hour. Every day from around 7pm, the city unwinds with small plates of food dished up with cocktails. Now's the perfect time to sip the fiery orange tipple Aperol Spritz at the brick-vaulted Bar del Fico. Here, locals spill out onto the terrace, playing chess under the giant fig tree. Stay until the small hours (a DJ plays until 2am) or take a post-cocktail stroll to nearby Piazza Navona.
SATURDAY
10am: Go modern
It's not all cloistered ceilings and decorative domes in Rome – the city also serves up a fine line of modern art. Designed by Zaha Hadid, the MAXXI National Museum of the XXI Century Arts is 27, 000 square metres of contemporary art within cool, clean architecture. Afterwards, reward your inner culture vulture with the Roman rite of passage, gelato. Right behind the museum, Neve di Latte offers a small but perfectly curated selection of ice-cream flavours made from top-notch ingredients.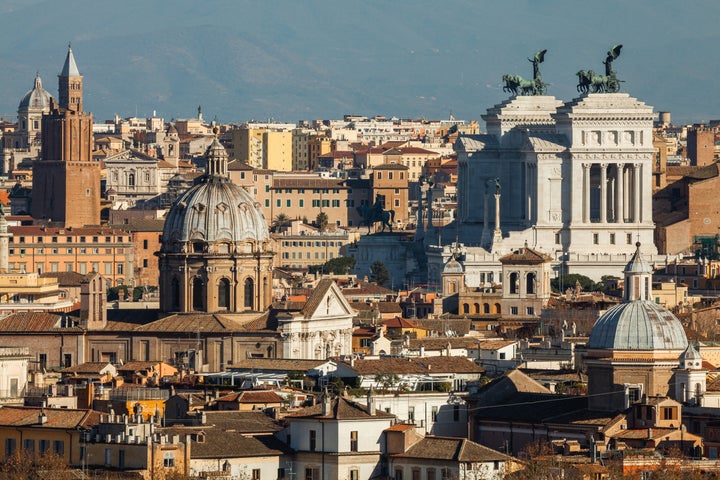 4pm: Reach dizzy heights
Burn off the gelato and let the hustle and bustle of the city ebb to a gentle thrum as you climb to the top of Janiculum Hill. West of the River Tiber, it offers up an entirely different vantage point of the city and its sights. Along the way, keep your eyes peeled for street performers and historic highlights like the Manfredi Lighthouse built back in 1911, and the Garibaldi Monument.
7pm: Dine like a local
Skip the tourist spots and dine elbow-to-elbow with the locals in the Trastevere district at Da Enzo, a charming hole-in-the-wall trattoria. Specials are scrawled on the chalkboard and you can dig into delicious small plates of deep-fried zucchini flowers and rich meatballs (polpo), accompanied by organic wines.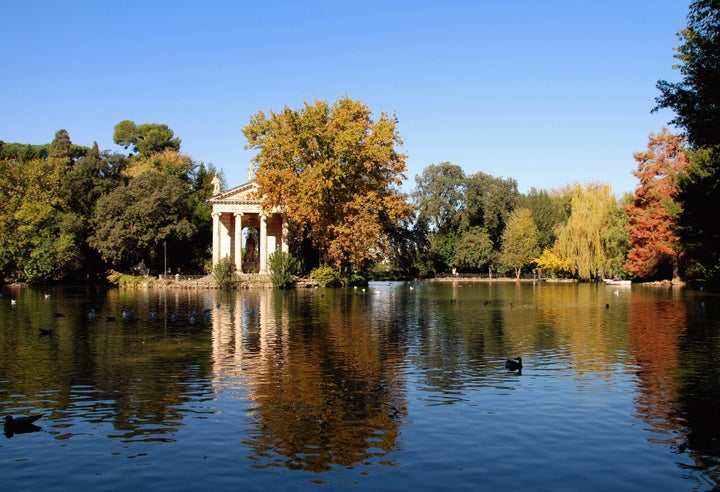 SUNDAY
12pm: Picnic time
Dip into Rome's most famous food market, Mercato Testaccio, to pick up creamy burrata and paper-thin Italian hams. Take them, picnic blanket in hand, to the lush Borghese Gardens. Appetite satisfied, duck into the 16th-century Villa Borghese. It's packed with some of the world's greatest artworks, from Caravaggio to Raphael.
4pm: Pizza party
You can't leave Rome without devouring a freshly-baked pizza. Remedy that at Pizzarium Bonci. Don't be fooled by its simple name and tiny stature – this Roman gem is a major player on the city's food scene. Try the Pizza Rossa with tomatoes and olive oil or opt for the potato and mozzarella topping. Pizzarium Bonci is also extremely easy on the wallet!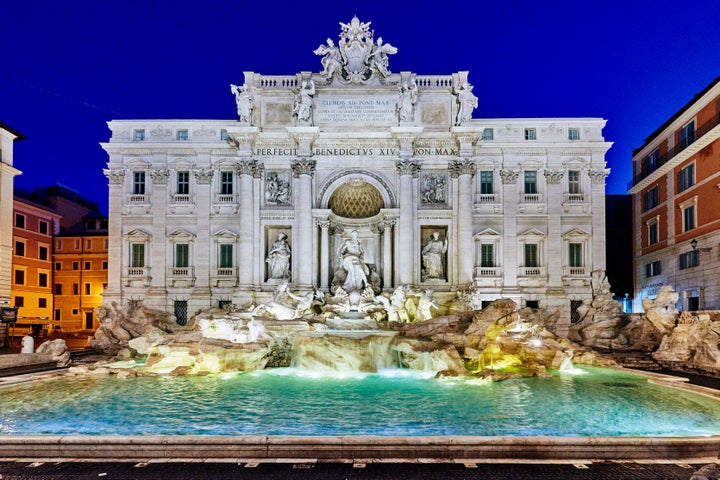 7pm: Last supper
As dusk falls, cross back over the River Tiber to the Trevi Fountain and toss in a coin. It'll be much quieter and its majestic statues will be all lit up. Then, it's time for one last supper, and one to tick off your gastronomic bucket list, is dish of the moment: Cacio e Pepe. It's an ancient Roman recipe of pasta, pecorino cheese and black pepper. Try Salumeria Roscioli for one of the city's finest versions.
If you're excited by the prospect of escaping to the grandeur of the Italian capital, check out Jet2CityBreaks to Rome. Return flights, accommodation and 22kg baggage are all included in one easy package. Jet2CityBreaks to Rome depart from four UK bases: Birmingham, Leeds, Manchester and Newcastle. What are you waiting for?