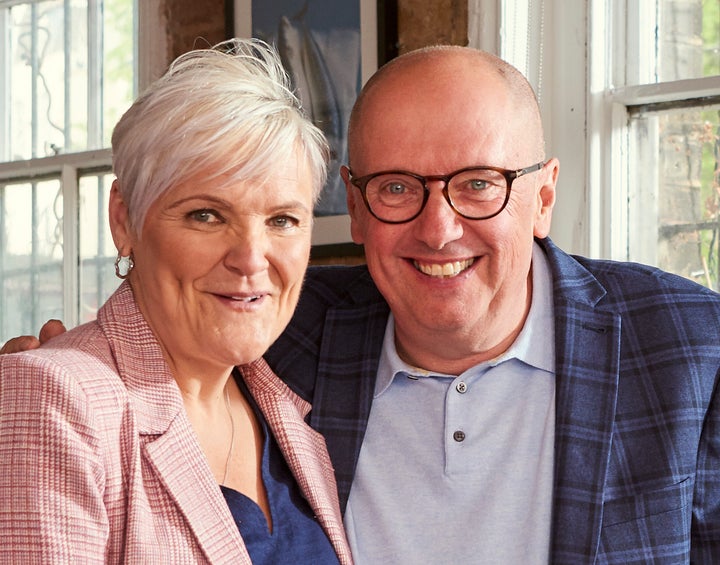 Before I was diagnosed with dementia, I had never really thought of it as something that might happen to me, especially in my mid-fifties.
I was 56 when I was diagnosed with Pick's Disease in 2016, more officially known as front temporal lobe dementia.
My wife, Penny, had realised that there was something wrong. My mood started to change, I struggled to get my words out, and started to swear a lot more than I had in the past but for me, things didn't feel that different. I didn't really notice the changes.
It was a shock to the system when I got diagnosed. I since have come to terms with the reality that the plans I made, and the future I thought I would have, may have to change.
Having dementia has come with a unique set of challenges. For instance, everyday tasks like getting dressed have become difficult. I sometimes need prompting so that I know what clothes to wear and if I'm not reminded to change, I will wear my clothes for three days straight.
I also can't help thinking about what Penny and I had already gone through – my son Darren, who had epilepsy and autism, passed away eleven years ago and now, like 850,000 other people in the UK, we are facing the challenge of dementia. But it is a challenge that will not stop me from living as well as I can, just as I had been before.
In fact, Penny has been my rock and our love for each other has got us through all of our challenges. She has supported me and helped me continue to live well. I'm so grateful we had our wedding vows renewed before I got my diagnosis, as it has given us even more memories to cherish together.
Being a younger person with dementia means there's very little funding or support out there for me, and without Alzheimer's Society, I would not have known where to turn to for support, help and advice. I am no longer able to work and its services have given my life structure and a way to continue doing the things I enjoy.
They has also led to me meeting other people with dementia. Having this network of support has helped me to understand what I'm going through, but it has also been a little sad. Some people I have befriended have become too unwell to go to the services, so I no longer see them as much.
I keep reminding myself to be thankful for being well enough to get on with life and make new memories. My philosophy is to live every day as well as I can and live for the moment!
My recent baking session with actress Suranne Jones for Alzheimer's Society's Cupcake Day was a reassuring nudge, to show myself and everyone around me what I am still able to do, even if I'm not an expert baker! When the charity got in touch and asked me about the flavours that bring up the most memories for me, I was happy to take part because I have a very special cake-related memory.
When I was younger, my grandmother, or 'Super Gran', as we called her, used to bake carrot cake for us – adding pineapple as a secret ingredient to make the cake taste even sweeter. I have always loved this flavour and had this cake served at my wedding, and as cupcakes decades later in my vow renewal to Penny.
I didn't realise that sharing my story would lead to filming with Suranne Jones to re-create the recipe and talking about how dementia has affected us both. We talked about my dementia diagnosis and its impact on my family and how Suranne and her mum had gone through very similar challenges after her mum was diagnosed with dementia.
We know that in the time it takes to bake a batch of cupcakes, six people will develop dementia in the UK. I can only hope that people sign up to host their own Cupcake Day by baking or buying cupcakes after hearing my and Suranne's stories – it's a fun and really easy way of bringing together family, friends and colleagues.
You can host a Cupcake Day on 13 June, or any other day throughout June so there aren't any excuses to not get involved – and think of me if you decide to make some carrot cake cupcakes!