A Change.org campaign to have the controversial presenter fired from GMB was initially set up on Sunday, calling out what was claimed to be his "dehumanising dismissal of transgender/non-binary/gender-fluid individuals".
But its creation sparked a rival petition to keep him on GMB "for his common sense approach to life", which quickly overtook the original campaign - much to the delight of Piers.
However, when actual viewers of Good Morning Britain were asked if he should be axed from the show, 58% said he should go, as of Tuesday morning.
It was a huge turnaround from when the poll was first launched on Monday, when 80% of viewers were in favour of Piers staying.
The presenter accused "snowflake websites and Twitter handles" of "hijacking" the poll.
Cue the smile being wiped off Piers' face - and a last ditch attempt to swing the vote in his favour, after the show's poll backfired.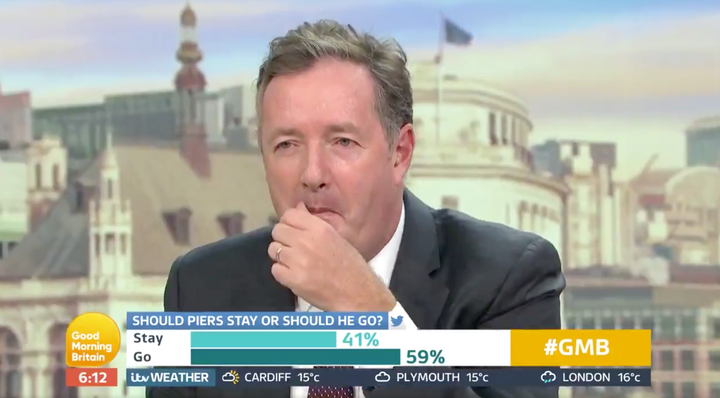 "They actually think they can get rid of me," he said. "We've now had over 300,000 votes, one of the biggest in the history of the show. Now viewers, you're not the snowflake brigade, you are my people.
"We cannot let the snowflakes win," he continued. "We need you to get voting. Let's get these numbers up and get the vote back on track and let's put the snowflakes firmly back in their box."
One person Piers can count on for support is his ITV colleague, Lorraine Kelly.
Asked whether he should lose his job over his comments, she told PA: "Of course not. Of course not. It's ridiculous. But don't you imagine he is not revelling in all the attention – because he is.
"Actually, he is making a very good point. Whether you agree with someone or not, you can't have a situation where we are going to shut people down.
She added: "He's doing it with his tongue firmly in his cheek, of course.
"When he actually said, 'We are going to debate whether or not I am going to fired,' and of course my response was: 'From a cannon?'"
Piers has courted controversy on a number of occasions on GMB with his comments on gender fluidity.
Last month, he said he identified as a "two-spirit penguin" following the news that a baby penguin at London Aquariam would be raised gender neutral by a lesbian penguin couple.
The aquarium said this was "completely natural".
Good Morning Britain airs weekdays at 6am on ITV.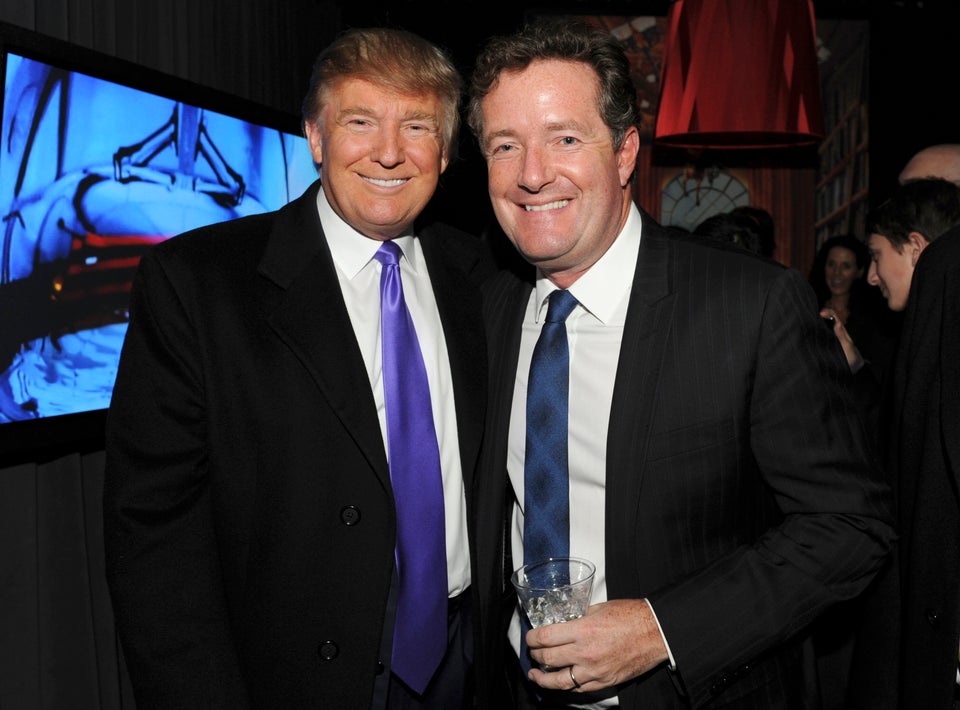 11 Of The Most Piers Morgan Things Piers Morgan Has Ever Said