The 'Apprentice' star had set the 'Good Morning Britain' presenter a challenge to see who could lose the most weight back in October, with the loser having to donate £5,000 to Great Ormond Street Hospital.
As the pair had a much-anticipated weigh-in live on Tuesday's (12 December) 'GMB', it was soon revealed Lord Sugar had lost over double the amount of weight Piers had.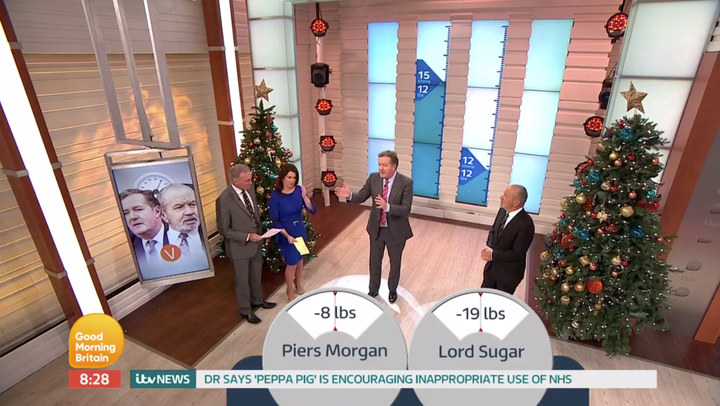 The businessman had lost a whopping 19lbs, compared to Piers's 8lbs, leading to the former tabloid editor to try and claim is lower loss was due to an increase in muscle.
However, the show's resident medic, Dr Hilarly, then revealed Lord Sugar's percentage loss was also higher at 9.54% to Piers's 3.48%.
After chanting "loser" repeatedly at Piers, Lord Sugar proved himself to be a worthy winner, as he opted to donate his £5,000 to Great Ormond Street as well.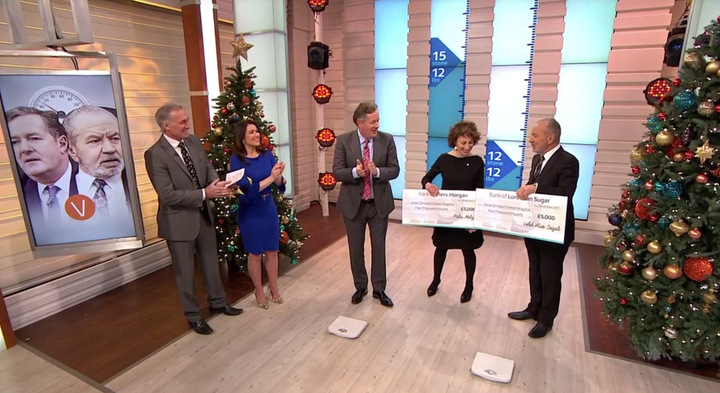 Piers was then forced to admit defeat, saying: "Well played Lord Sugar, you win, I lost.
"I'm staggered I've lost any weight. I've lost 8lbs. I'm quite happy about that. It'll probably get me a DVD deal to lose weight."
He then admitted: "I'm going to go straight and have the biggest fry up you've ever seen."
It was Dr Hilary who delivered the final blow to the pair, however, adding: "Can I give you some bad news? You're both still overweight."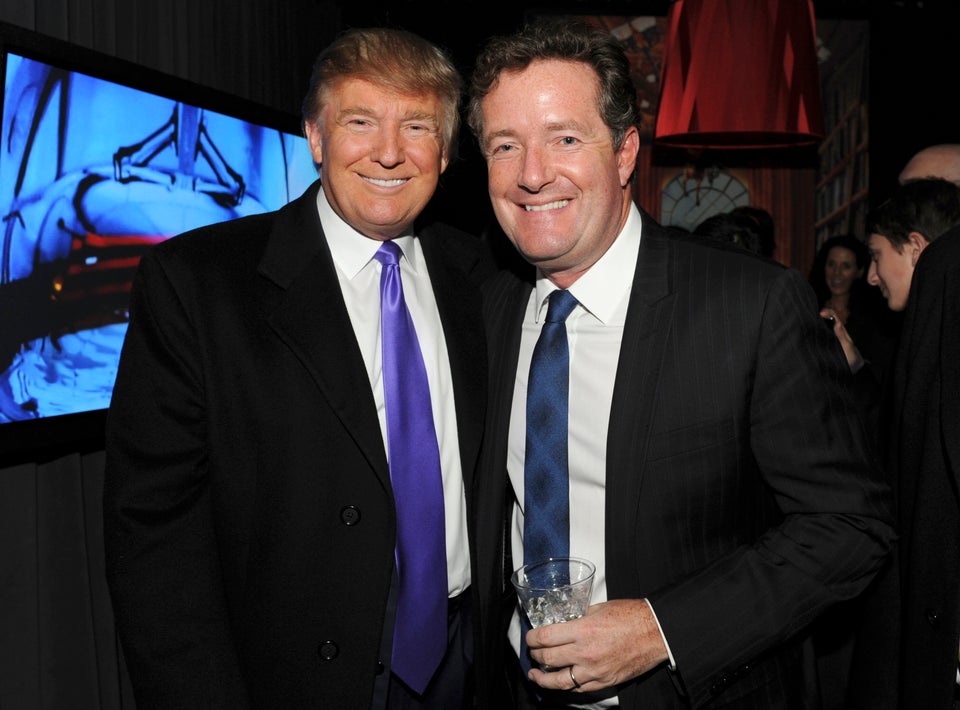 11 Of The Most Piers Morgan Things Piers Morgan Has Ever Said