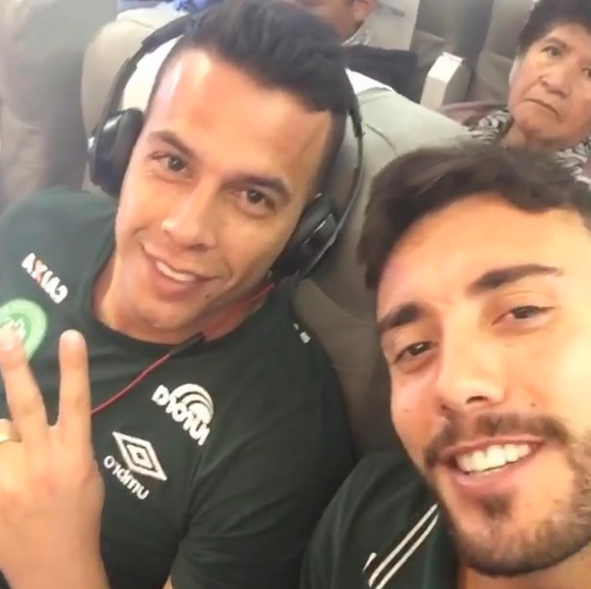 This is the heart-breaking picture of two Brazilian footballers before the Colombian air disaster - one who survived, and the second who died after making a telephone call to his wife from his hospital bed.
The above still is from a Snapchat video taken by Alan Ruschel, on the right, and his Chapecoense team-mate Danilo Padilha, who were telling fans:
"In not long, we'll be arriving in Colombia. We're coming Colombia."
Thirty-one-year-old Danilo was pulled from the wreckage and taken to hospital, but died from his injuries a short time later. Before passing away, he spoke to his wife from hospital.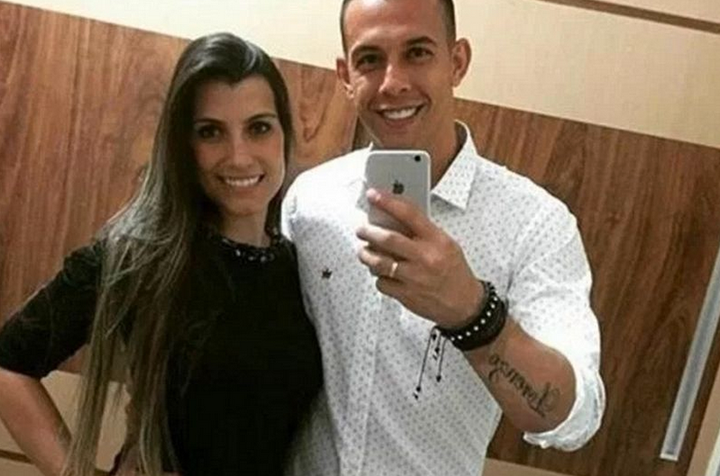 Ruschel, 27, was also pulled alive from the wreckage - and pictures have emerged of the defender being treated at a Colombian hospital.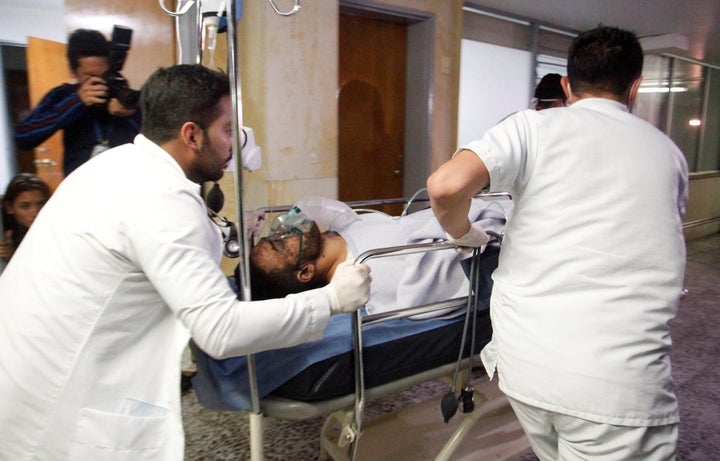 The plane crash that left debris scattered across the mountainside outside Medellin killed 75 people, with only six people who boarded the Bolivian Lamia plane thought to have survived.
Other survivors were named by officials as goalkeeper Jacson Follmann, defender Helio Hermito Zampier Neto and passengers Rafael Correa Gobbato and Ximena Suarez.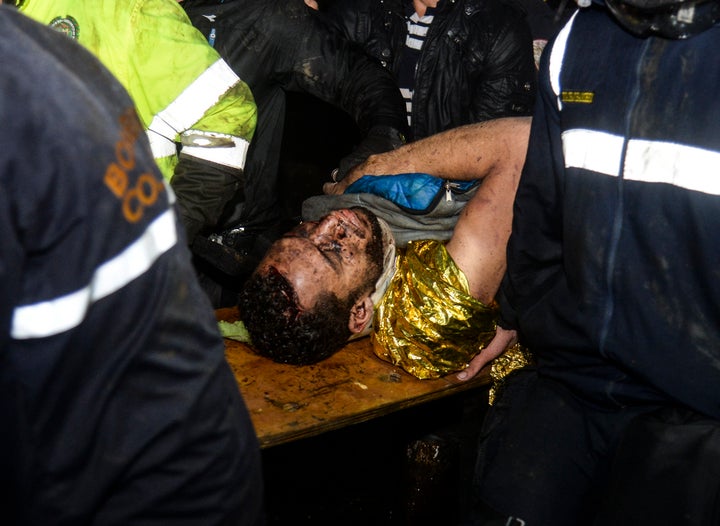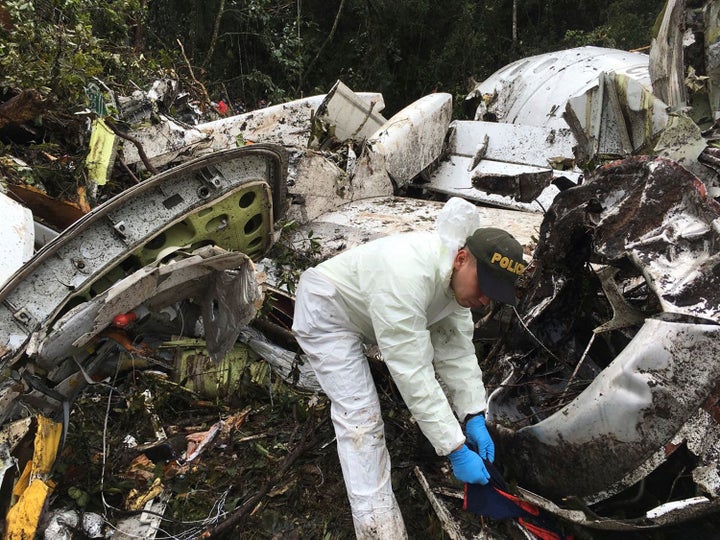 Colombia's civil aviation authority has said the plane had been given priority to land but didn't make it to the airport.
The plane's pilot, named on Tuesday as Miquel Quiroga, was said to have circled before the crash in a desperate attempt to burn off fuel and prevent an explosion on impact.
Chapecoense was traveling on a chartered flight to play Colombian club Atletico Nacional in the Copa Sudamericana final when the plane crashed.
Chapecoense delegation:
Ananias Monteiro
Arthur Maia
Bruno Rangel
Aiton Cesar
Cleber Santana
Danilo Padilha
Dener Assunção
Filipe Machado
Jacson Follmann
José Paiva
Guilherme de Souza
Everton Kempes
Lucas da Silva
Matheus Btencourt
Helio Hermito Zampier
Sergio Manoel Barbosa
William Thiego
Tiago da Rocha
Josimar
Marcelo Augusto
Mateus Lucena of Santos
Luiz Saroli
Eduardo Filho
Anderson Araújo
Anderson Martins
Marcio Koury
Rafael Correa Gobbato
Luiz Cunha
Luiz Grohs
Sergio Jesus
Anderson Donizetti
Andriano Bitencourt
Cleberson Fernando da Silva
Emersson Domenico
Eduardo Preuss
Mauro Stumpf
Sandro Pallaoro
Gelson Merisio
Nilson Jr.
Decio Son
Jandir Bordignon
Gilberto Thomaz
Mauro Bello
Edir Marco

David Barela David
Ricardo Port
Delfim Peixoto Filho Padua
Press

Guilherme Marques, Globe
Ari de Araujo Jr., Globe
William Laars, Globe
Giovane Klein Victoria, RBS
Bruno Mauri da Silva, RBS
Djalma Araujo Neto, RBS
André Podiacki, RBS
Laion Espíndola, the Globo Esporte
Victorino Chermont, Fox
Rodrigo Santana Gonçalves, Fox
Devair Paschoalon, Fox
Lilacio Pereira Jr., Fox
Paul Clement, Fox
Mario Sergio, Fox
Rafael Valmorbida, FM Radio
Renan Agnolin, FM Radio
Fernando Schardong, Radio AM
Edson Ebeliny, Radio AM
Gelson Galiotto, Radio AM
Douglas Dorneles, Radio AM
Jacir Biavatti, FM Radio
Ivan Agnoletto, Radio AM
Crew
Miguel Quiroga
Ovar Goytia
Sisy Arias
Romel Vacaflores
Ximena Suarez
Alex Quispe
Gustavo Encina
Erwin Tumiri
Angel Lugo