Theresa May today congratulated Jeremy Corbyn on becoming a grandfather. Which was a bit confusing for the Labour leader and everyone else- as it is not true.
Corbyn opened prime minister's questions on Wednesday by congratulating St Helens Labour MP Conor McGinn on the birth of his daughter - who was delivered at home on Friday.
However May got the wrong end of the stick and to the amusement of MPs told Corbyn: "Can I congratulate the Rt. Hon. Gentleman on the birth, I understand, of his granddaughter."
May appeared to have been misinformed by Tory party chairman Patrick, and ex-Chief Whip, McLoughlin, who was sitting next to her.
Noting her "unfortunate mistake", May dropped McLoughlin in it by telling the Commons he had given her dud information. "Can I just say one should never trust a former Chief Whip."
On Friday, McGinn announced the birth of his daughter on in a Facebook post. "Dad is only slightly traumatised after delivering the baby on the living room floor when she decided to arrive a bit quicker than expected... so quickly in fact that she beat the ambulance to it, meaning I had to have a crash course in midwifery over the phone with a 999 call handler," he said.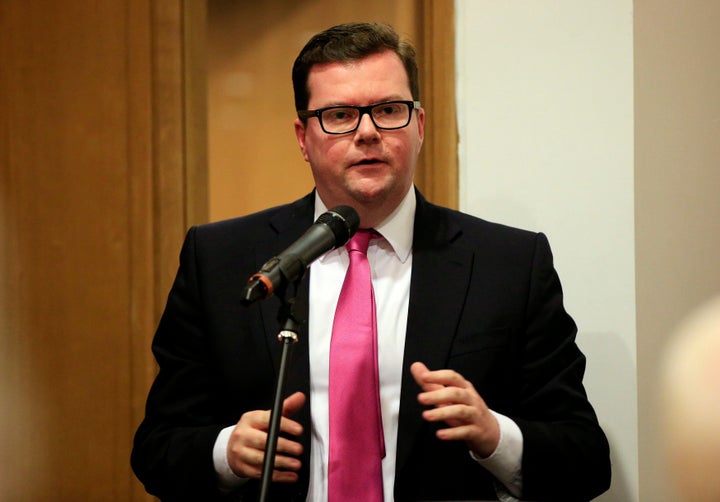 McGinn and the Labour leader have a difficult history. McGinn quit as a party whip in October after Corbyn fired Chief Whip Rosie Winterton.
Winterton, who also asked a question during PMQs and was greeted with cheers, told McGinn she wanted to "add my congratulation to the member for St Helens".
McGinn has also previosuly accused Corbyn of threatening to use his father - a former Sinn Féin mayor - to "bully me into submission".
Related