The gender pay gap starts way before entering the world of work, new research suggests. A study of just over 500 parents and kids found boys get more pocket money than girls for both household chores and good behaviour.
On average, boys receive £6.99 for carrying out household chores, while girls only get £4.67. The survey, carried out by Santander, also found a big difference between the amount children are paid for good behaviour, with boys getting £8.28 compared to girls only getting £4.18.
When asked about saving, almost nine in 10 (89%) of boys who get pocket money said they like to save the money they receive from their parents, compared to just over three quarters (77%) of girls.
Interestingly, the survey also revealed parents are dishing out "fines" and reducing pocket money if kids fail to carry out what's expected of them. Nearly one fifth (20%) of parents surveyed said they would take money away from their kids for failing to complete chores and one sixth (15%) would deduct pennies from pocket money if their child had behaved badly at school.
Some parents also applied "tax" to children's earnings and a further 42% of parents who pay pocket money said they would "consider taxing" their children and believe this to be a great way to prepare them for the real world.
Differences in "income" were clear across the UK in the study, with children in London being given an average of £26.70 basic pocket money per month, against a national average of £18.36.
This isn't the first time a gender gap has been noted in pocket money. In January 2018, the Childwise Monitor 2018 report found girls got less than boys. In their larger survey of 2,000 children from schools across the UK, boys cited receiving £12.60 per week on average (£10.70 last year), while girls said they got £9.80 (up from £8.50 last year). Overall, children were reported to get £11.20 a week on average.
At the time, many parents responding on HuffPost UK's Facebook page said they thought the average figure of £11.20 seemed very high. Some said they didn't give their children pocket money at all, instead saving up for experiences. "My daughter is seven and doesn't get any pocket money," wrote one mum. "She doesn't need it and I can't afford to give her money weekly. However we do save up for special things and she gets a treat when we can afford it."
And another mum wrote: "My 11-year-old can earn £5 a week as long as he does all his chores every day. No chores, no money. My nine-year-old can earn £3 a week if she does hers all week."
How much pocket money do you give your kids? What do think of the pocket money pay gap? Let us know your thoughts below or email ukparents@huffpost.com.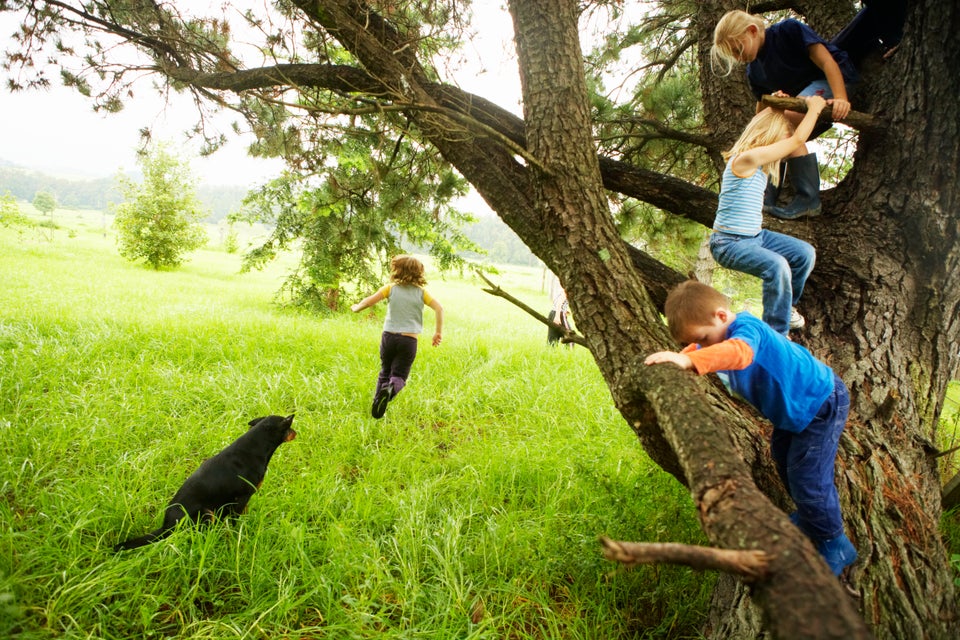 Yes, You CAN Make A Family Walk Fun