Pokemon Go is a mobile game that asks very little of you. You simply walk around, discover Pokemon and then catch them when they appear by flicking up on the screen, 'throwing' a Pokeball in the direction of the creature.
It sound easy, but in reality it's actually remarkably difficult.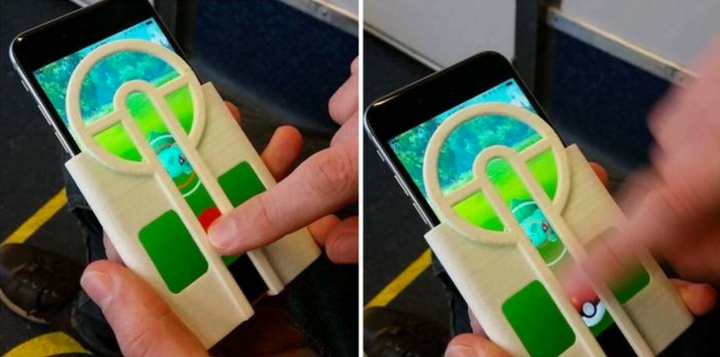 Now it's not perfect, for starters the case pretty much obscures most of the screen so you'll need to remove it after each encounter. Secondly it's a 3D-printed design so you'll more than likely need to make your own.
Don't panic though, if you're in dire need of a little Pokemon assistance Clever says he'll actually print one for you through Etsy, although as of writing he's had to close the store due to overwhelming demand.
Best Video Game Trailers From E3 2016:
Related