Just when we thought we'd finally reached peak Pokemon, along came Pokemoan dildos.
There are four sex toys in the range.
World, say hello to Bulby, Charmy, Squirty and Piky.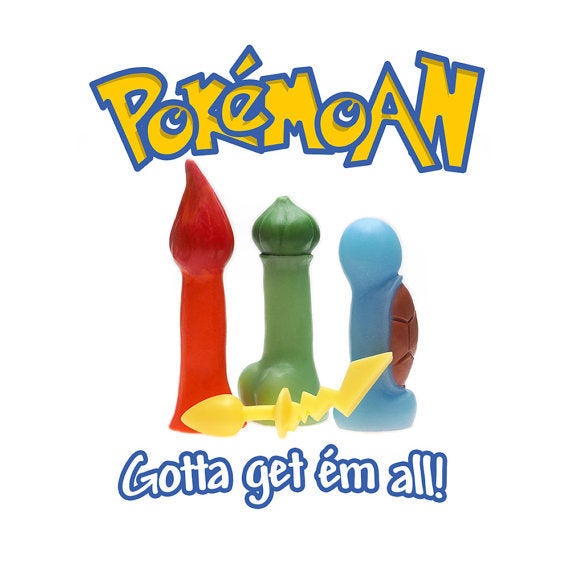 If you want to "catch 'em all", you can purchase the whole set in a snazzy case for £154.86, or you can purchase them separately.
Charmy, based on the fire Pokemon Charmander, can give "intense orgasms everywhere it goes".
Meanwhile Bulby, which is based on the grass Pokemon Bulbasaur, has a large seed tip.
Squirty, based on the water Pokemon Squirtle, has a smooth round head with a large grooved turtle shell on its back.
And finally Piky, based on Pikachu, is a smaller dildo suitable for anal use. It has been described as an "extremely cute yet essential addition to your team".
We'll never look at Pikachu the same way again.