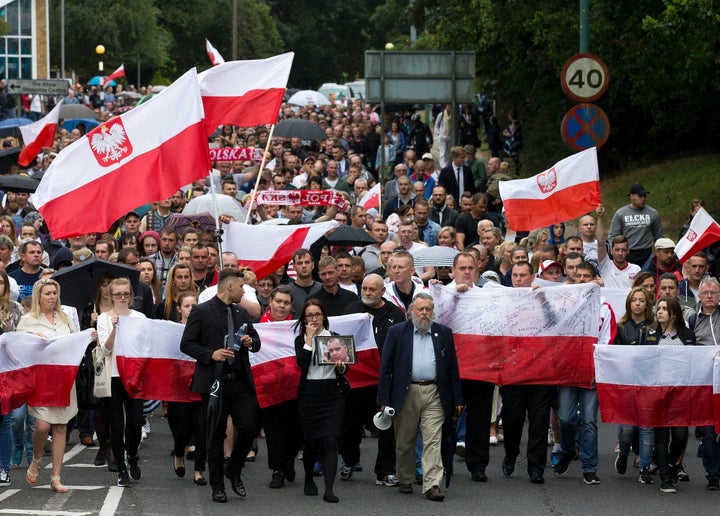 Up to five men attacked the pair outside the William Aylmer pub in Essex, police said.
Officers added that the "vicious and horrible attack" in Kitson Way happened in the early hours of Sunday morning - around 03:30 am.
The two victims sustained serious injuries - one a broken nose, the other a cut to their head. They are both in their thirties.
The attack came mere hours after hundreds of people marched through the same town where a Polish man was murdered less than a mile away.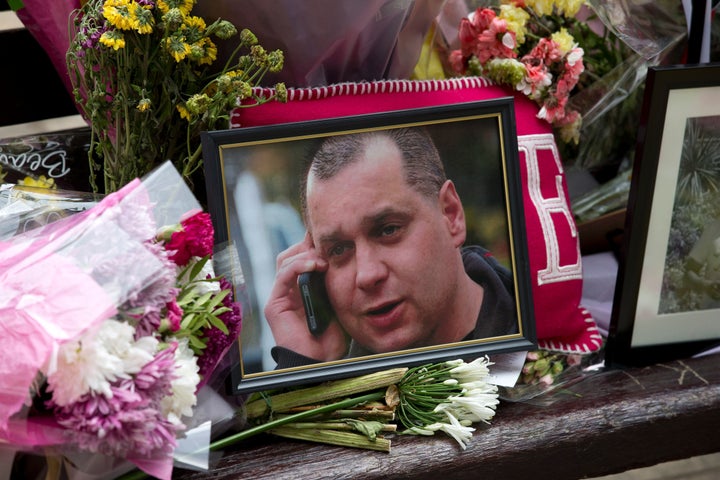 Superintendent Trevor Roe said Harlow had a "strong and resilient community" and urged for witnesses to the latest attack come forward.
He said: "Although we are considering this matter as a potential hate crime, it is not being linked with the attack at The Stow last weekend.
"I want to reassure the public and the community in Harlow we are treating this very seriously and do not tolerate assaults of any kind.
"There will be an increased number of visible policing patrols in Harlow to both reassure and protect the community.
"Harlow is a strong and resilient community but I understand the concerns that recent events will cause."
The vigil for Arek Jóźwik saw Poles from places across the UK, including Edinburgh, Leeds and London, gather in Harlow.
The crowd gathered at the scene of the fatal attack outside a pizza takeaway before speeches and prayers and a silent march to a church in the town.
"The purpose of the march is that we meet to honour Arek who has died," the BBC quoted co-organiser the Reverend Robert Findlay said as saying.
"We also pray that our gathering will bring comfort to the family and friends of Arek and beyond that we want to affirm to all Polish citizens that they are welcome here.
"It began as a local vigil but it has expanded nationally."