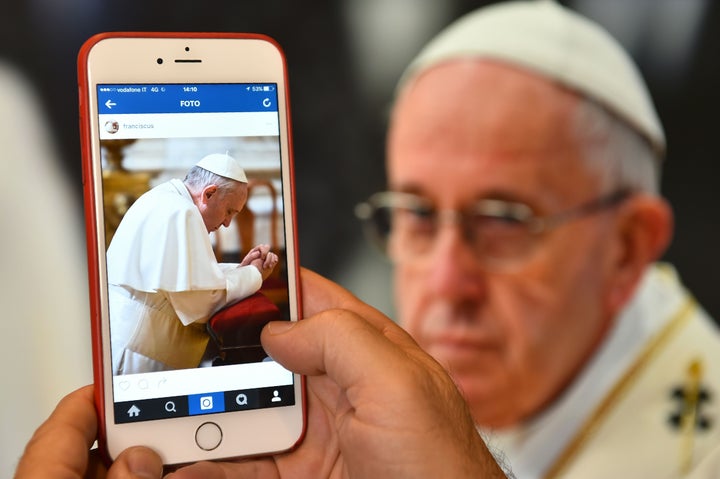 God is on Instagram… by way of his surrogate, the Vicar of Christ on Earth.
Pope Francis, who joined the photo-sharing app on Friday using the name @Franciscus, used the flowery prose of faith to begin a "new journey, on Instagram, to walk with you along the path of mercy and the tenderness of God."
The first (and only) picture uploaded by the pope so far is an image of the Argentine on bended knee, hands clasped, eyes closed possibly in contemplation of whether 'Juno' is a better filter than 'Ludwig.'
"Pray for me," he asks in several languages. As of Saturday afternoon, the picture had gained circa 60,000 'likes' and 10,000 comments.
The Pope already enjoys a significant social media presence via Twitter, where he preaches to more than nearly 9 million followers (that's more than Piers Morgan).
The Vatican has yet to say whether the Pope will extend his social media footprint beyond Instagram. We eagerly await the pope's first Snapchat, a live "urbi et orbi" blessing via Periscope, or the pontiff in a pair of shades cuddling a dog on Tinder.