New porn laws are being introduced in the UK that will mean you have to prove your age before you can see any X-rated websites.
The so-called 'porn block' is being rolled out nationwide in a bid to stop under 18s seeing inappropriate material.
The changes have been criticised by campaigners, with some arguing that these compulsory checks require adults to give up sensitive personal information in return for access to pornography.
But the controversial scheme is still waiting for an official start date, after being delayed for the third time - it was previously meant to be launched in April 2018 and then the end of last year.
A government spokesperson told HuffPost UK that 1 April 2019 is not the official launch date and they will annouce one shortly.
Here's all you need to know about the new laws and how they'll work.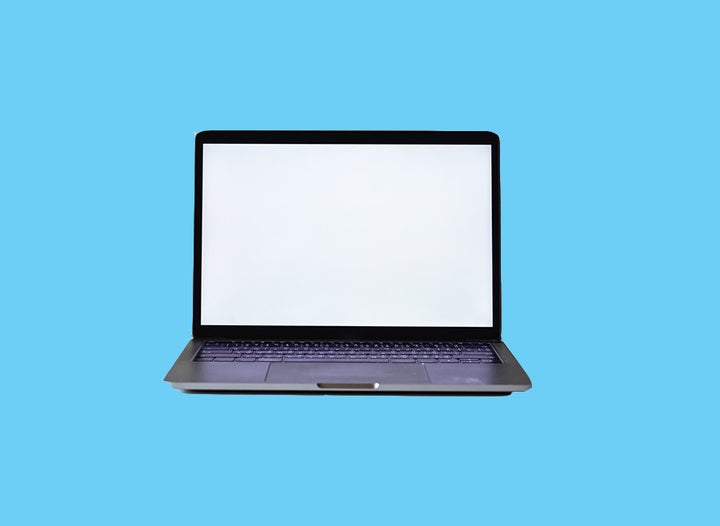 What Is The UK 'Porn Block'?
As stipulated in the 2017 Digital Economy Act all porn websites will be required to have verification of a user's age before they can permit them to view the website.
Websites such as PornHub and RedTube will only be unlocked after individual users have been through a process of verification to prove they are over 18.
Enforcement will be the responsibility of the British Board of Film Classification – the body responsible for setting age restrictions on films. It will ask internet service providers (ISPs) or mobile network operators to block sites that don't comply.
Why Is This Happening Now?
The changes can be traced back to a 2013 speech David Cameron gave to the NSPCC, where he said he wanted to better protect children from porn online and those who "accidentally" stumble across pornography.
Margot James, minister for online safety, said too many young people and children are coming across porn by accident – and that's "completely unacceptable".
The NSPCC claims two thirds of 15 to 16-year-olds have seen pornography, while Childline claims to have delivered more than 2,000 counselling sessions in the past three years about online porn.
How Will The 'Porn Block' Work For Users?
The government has left it in the hands of the porn companies to ensure they comply with the compulsory checks, so the type of age-verification software will depend on which sites you visit.
One example of software being developed is by MindGeek – which owns Pornhub, YouPorn, RedTube and Brazzers – has been called AgeID. This will work by redirecting you to a non-pornographic page when you attempt to visit a porn site.
On that separate page, you will have to input an official document, such as passport or driving licence. MindGeek say this will be a one-time verification, and they expect 20 to 25 million UK users will sign up to AgeID.
Users will also be able to verify their age through AgeID using a physical ID card, known as a Portes card. The 'Portes' ID cards will reportedly give a 16-digit verification code that lasts for 24 hours to prove your age. They will reportedly cost £4.99 for use on a single device, or £8.99 for use across multiple devices. Using this method, a customer does not need to register an email address, and can simply access the site using the Portes app.
AgeID say no personal data is collected during the purchase of the card, activation of it through the app, or use on the site.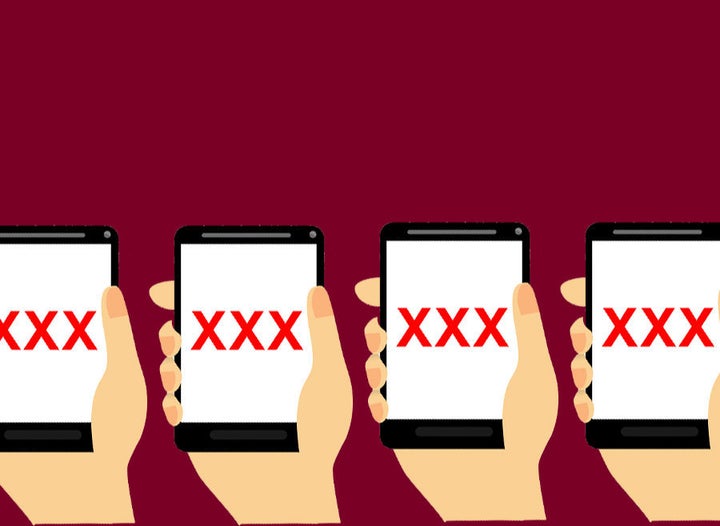 Can Porn Companies Ignore The Change?
The government says companies who continue to rely on users to confirm their age without further cross-checking will be in breach of the new law.
Getting users to tick a general disclaimer that says "anyone using this website will be deemed to be over 18" – which is already in place on many porn sites – has been dismissed as not going far enough.
The penalties are tough – any porn site that fails to comply with the rules will face a fine of up to £250,000, or a blanket block.
Will My Information Will Be Safe?
There is no black and white answer. Pandora Blake, who sits on the Advisory Council of the Open Rights Group, told the BBC: "It's going to be the most hackable list of what people like to look at ever. Do you remember the Ashley Madison case and people killed themselves? I don't think it's outrageous to fear that's what we could be looking at here, an actual loss of life."
But MindGeek says its AgeID software will not (and cannot) store any age verification data, and that it won't monitor what you watch.
There is also some concern from experts that in a bid to avoid giving up information, people will source porn from other places including social media or forums like Reddit. This will mean that children are still able to access it, too.
Can Adult Users Get Around The Age Verification?
Anyone who knows how to use a VPN service could potentially "virtually relocate" to another country and avoid the block that way. There is nothing to stop tech-savvy teenagers doing this.
The government may also push the block back again – it has already happened several times before. The scheme was initially supposed to come in in April 2018, and was delayed several times before being moved to April 2019.
A spokesperson from the Department for Digital, Culture, Media and Sport told HuffPost UK: "This is a world-leading step forward to protect our children from adult content which is currently far too easy to access online. The government, and the BBFC as the regulator, have taken the time to get this right and we will announce a commencement date shortly."