Portugal have won Euro 2016, scoring the one and only goal of the match in extra time to scatch victory from France.
Almost 19 minutes into overtime, Eder - full name Ederzito Antonio Macedo Lopes - scored in a superb strike of individual brilliance.
The goal came less than two minutes after his team mate, Raphael Guerreiro, narrowly missed a corner.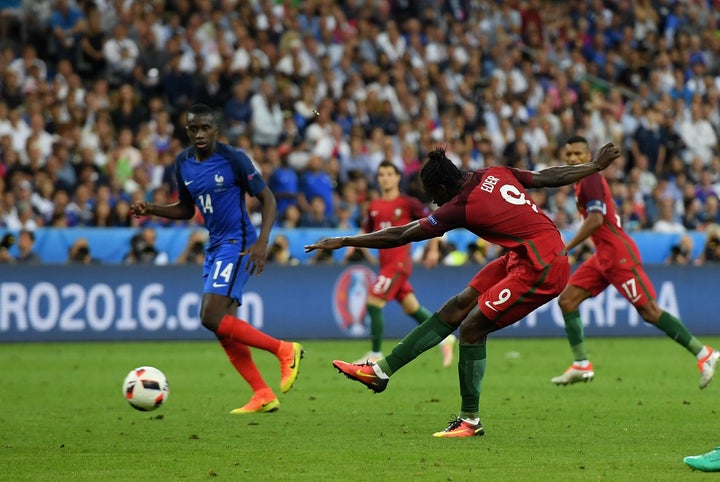 Portugal's victory came despite their star player, Cristiano Ronaldo, being forced off the field during the first half after clashing knees with Dimiti Payet.
The Real Madrid player struggled on for a short while before being stretchered off in tears.
Portugal were lucky to have even made the final, having finished third in their pool.
The match was the first time a European Championship had ended without a goal being scored after 90 minutes of play.
The second half ended with a few near misses by France following a fairly flat first half which was dominated more with injuries, than scoring opportunities.
Andre-Pierre Gignac almost scored in the dying minutes of the second half, but the ball hit the side of the goal, in the best of several close attempts by France.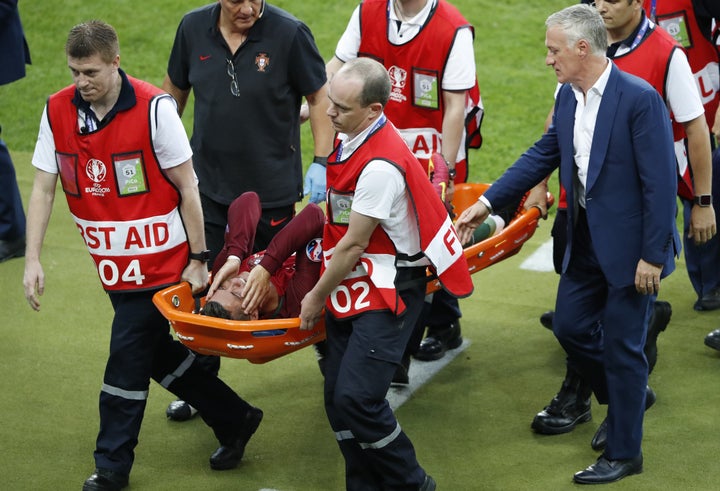 A French victory, it had been hoped, would lift the spirits of the country which has been repeatedly targeted by terrorists in recent years.
France had won their last ten games against Portugal, a run dating to 1975.