The emotional French football fan was seen in tears among the crowd, throwing his arms up in despair at the result and burying his head in his heads.
A young Portuguese fan spotted the man in the crowd and reached his hands up to help console him - making his parents very proud.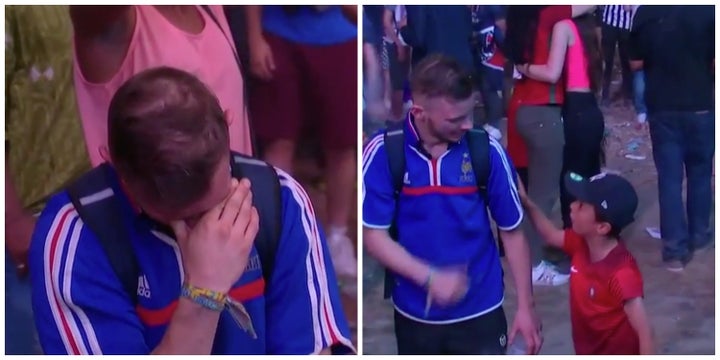 The French man, whose name is unknown, smiled and looked grateful as he and the boy gave each other the thumbs up.
As the upset fan walked off, the boy patted his arm and he decided to go in for a hug before they went their separate ways ❤️.
Portugal's Euro 2016 win against France