After more than nine months, two Emmy nominations and countless positive reviews, Pose – the latest show in Ryan Murphy's ever-growing TV arsenal – is finally about to arrive here in the UK.
The critically-acclaimed US drama takes an in-depth look at the New York ballroom culture scene in the late 1980s, following the characters who live and thrive within it.
At the centre of it all is actress Mj Rodriguez, who plays central character Blanca. After being diagnosed with HIV, she decides it's time to not just make a name for herself and leave a legacy, but also give back to the community by starting her own house, named after the then-burgeoning supermodel Linda Evangelista.
"She's this nurturing, hard-working, very very kind, sweet soul, who just wants to make sure she leaves a legacy," Mj tells HuffPost UK of her Pose character. "She's trying to make sure she leaves something behind for the kids, who are possibly going to carry on her house, and with that comes a lot of responsibility.
"She's someone who feels she can hold that responsibility, and I feel like I'm someone who loves to take on responsibilities when it comes to love. In that respect, me and her, we fall right in line, as far as similarities."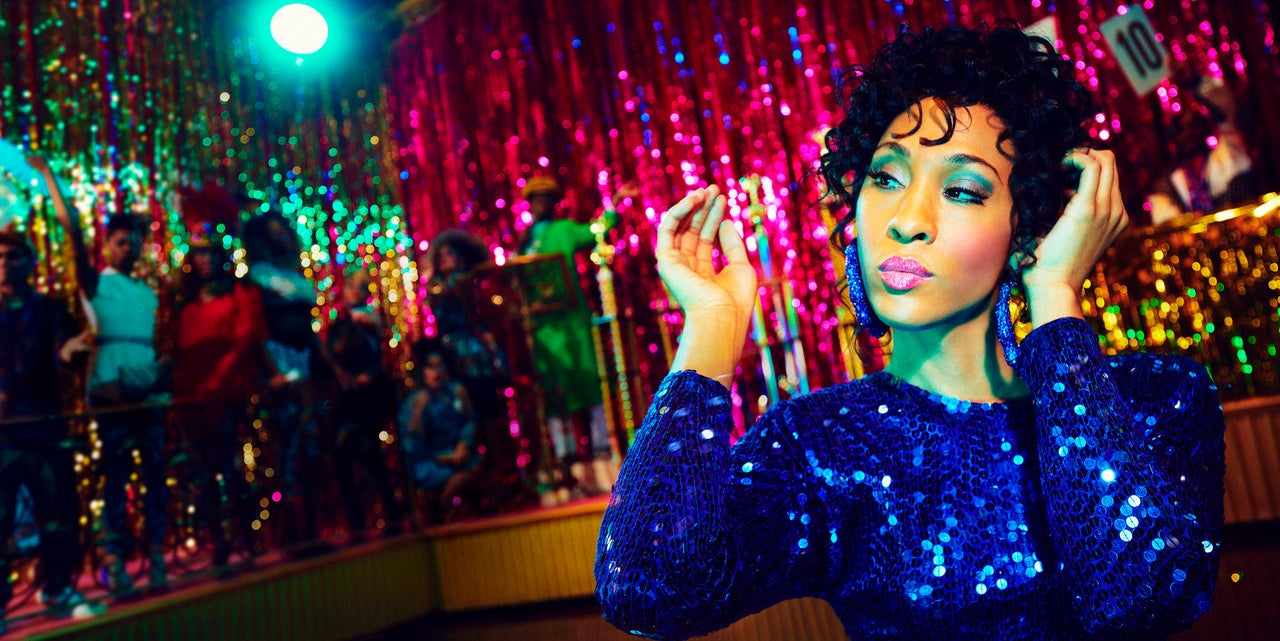 Mj does point out, though, that she and her character are markedly different in other ways, namely their experiences of living as their authentic selves.
"Ever since I was seven I was living as who I was," the 29-year-old star recalls. "But in [the 1980s, when Pose is set], that was hard. It was very, very hard.
"It was either, you were out and you would get bothered or even hurt, or you were not saying anything about your transness. And that was the difference between my life and Blanca's. When I came about in this world, I was pushing forward and didn't worry about anything, but even in 1987, it was very, very different."
Pose has already proved a hit overseas, with rave reviews and multiple awards nominations at both the Golden Globes and Critics' Choice Awards earlier this year.
Mj credits the show's success with the way it presents its diverse cast of unique characters – the majority of whom are LGBTQ+ – as fully-fledged people, who amount to so much more than just their gender or sexual identity.
"For a long time, with a lot of women of the trans experience on television, people have only got to see one aspect of their life," Mj explains. "With Pose, it's broadened the scale.
"I think that's one of the reasons why Pose has been such a success, because a lot of people didn't know about our lives. For a very long time, those stories have been closed off. But now, people are opening their minds and understanding, and they're seeing that we're human, which is what we always wanted."
She continues: "I think it's a great time for a show like Pose. Times are changing drastically, in the best way possible. The tide's turning, and it's only right for our stories to be heard."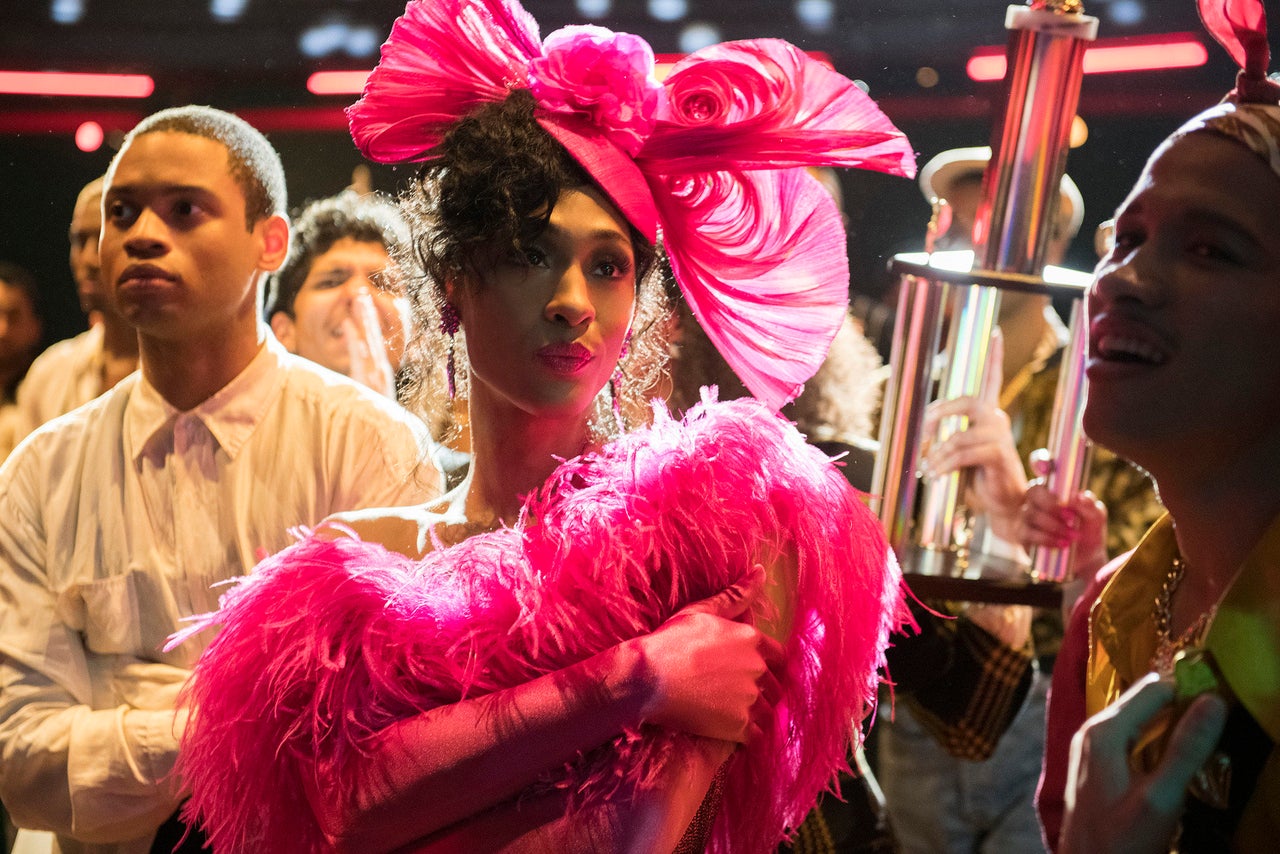 However, despite the show's huge early success in the US, Mj admits that she was initially reluctant about getting involved, mainly due to her concerns about putting herself out there as a transgender woman.
"I read the script, I thought it was beautiful, but I was also scared because of my insecurities as a trans woman, and how the world would perceive us," she says. "But also how the world would perceive a show like this being on national television.
"And then when it skyrocketed, my heart was just frozen for a second. I didn't even know how to take it, because for a long time, just watching the world and being subjected to discrimination and having a lot of derogatory things thrown at me, I didn't know how it was going to be perceived. And it was pretty great.
"I was floored. I was happy, I was ecstatic and I was so shocked in the best way, because finally, people were opening their ears and they were listening. And that means a lot, you know? That means a lot."
Part of what makes Pose so unique is the diversity of its cast, which includes five transgender stars among its main cast, the most trans representation ever seen on a scripted series.
Mj reveals: "It felt like a family. It just felt safe and easy. And I think that's the best thing you can hope for on a set, it's important to feel at ease.
"And it was so much fun, it was vibrant and it was celebratory every single day. We were very happy to be a part of something like this, and I'm glad that we have a season two because it's just a continuation of the celebration. We're being seen and our time is finally here."
"I was a goofy fool on that set, because I was so giddy," she adds, with a laugh. "And I can't wait until we get back on it again, because I'm going to be the same exact way."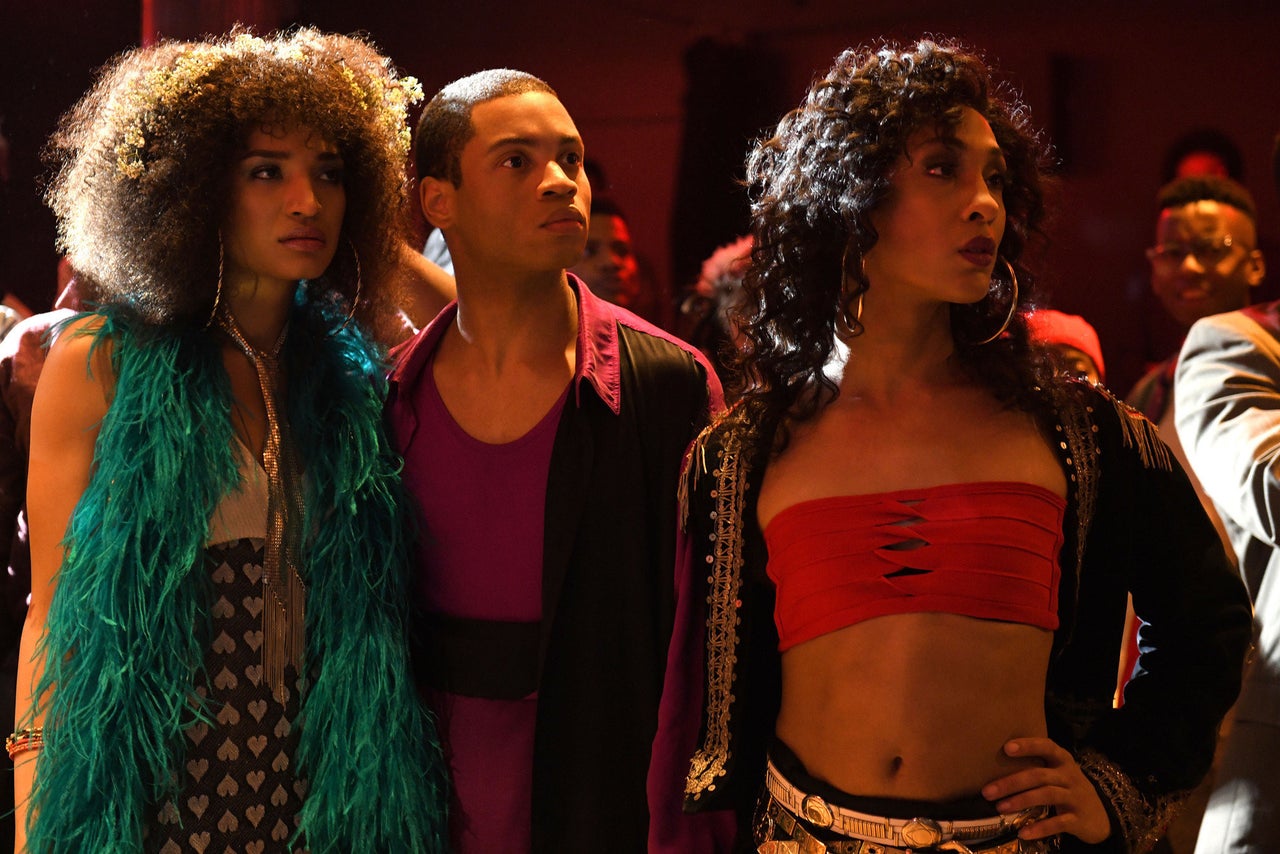 She also notes that having so many transgender actresses playing characters who identify as such makes for a more "authentic" and "beautiful" way of telling stories, saying: "We got to pull ourselves into these characters, you know?
"I mean, granted, we are actors and actresses and we're doing the job as actors and actresses, to make sure we convey the characters how we need to. But there's always a part of us that we can tie to it, and it just so happens that most of us are also from the [ballroom] scene, and so we got to pull pieces of ourselves, and also pieces of what we know through history, things that we know that our ancestors in the ballroom scene have done, how they addressed things, into it."
Pose isn't just about ballroom culture, though, with one storyline focussing on Angel, a transgender sex worker who meets and falls in love with Stan, a married man who has just begun working for Donald Trump years before there was even a glimmer of indication he'd one day be leader of the free world.
"There's a dichotomy between the two worlds," Mj explains. "You have this world that's vibrant and alive and going through so much, and then you have this world that is… very, very, very, very rich, but also they're struggling with themselves, and trying to figure out how to manoeuvre within the world of Wall Street. And Wall Street is hard too. It's true!
"It's about the dichotomy between the two, and how some people, even in that time, were finding themselves in Wall Street, and how they ventured out, and realised there was a life outside of extreme structure.
"I'm not saying that there's anything wrong with Wall Street, obviously, but a lot of men at that time were not comfortable expressing themselves with trans women, and they weren't comfortable expressing themselves openly, and so a story like that being told with Evan Peters' character, is important."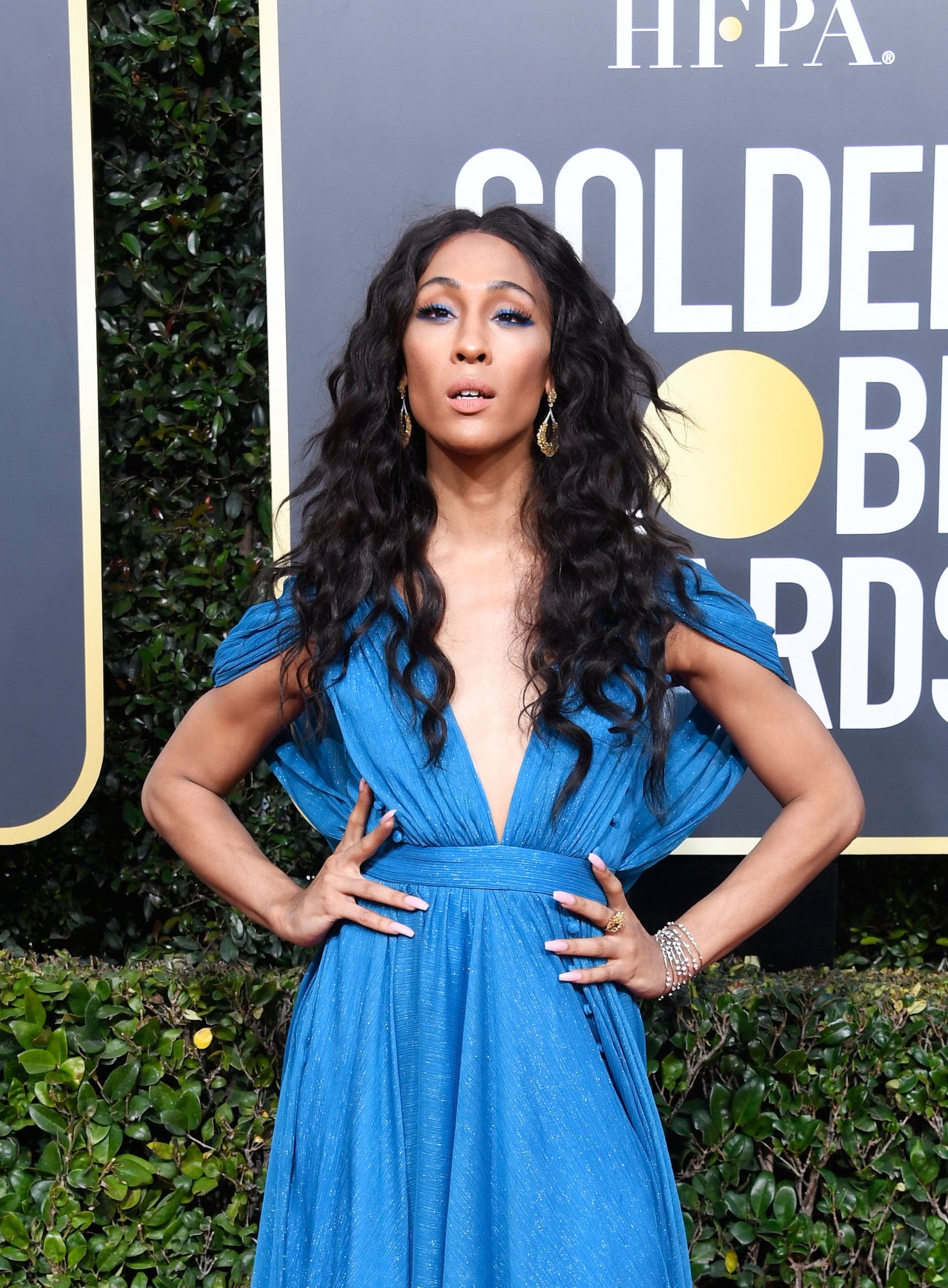 Mj is keen not to put too much emphasis on Trump's presence on the show, though, insisting: "Listen… as far as him, I don't even think that he's even a situation when it comes to the show.
"Pose itself is about family, it's about all kinds of families, and how they bring themselves together, and how they uplift each other, and how they fight even harder to move forward."
Being set in 1987, Mj says she hopes young people who identify as LGBTQ+ tune into Pose to get a better understanding of queer history, specifically the struggle for trans visibility and HIV/AIDS crisis.
"See that's the one most important thing," Mj enthuses. "The history of the epidemic, of what went down and how people were dealing with it at that time, versus this time.
"I think it's important that a lot of young kids tune in and… this is something for them to keep within them and know that the history is still there, and it's something that shouldn't be forgotten about, and it's something that should be passed on."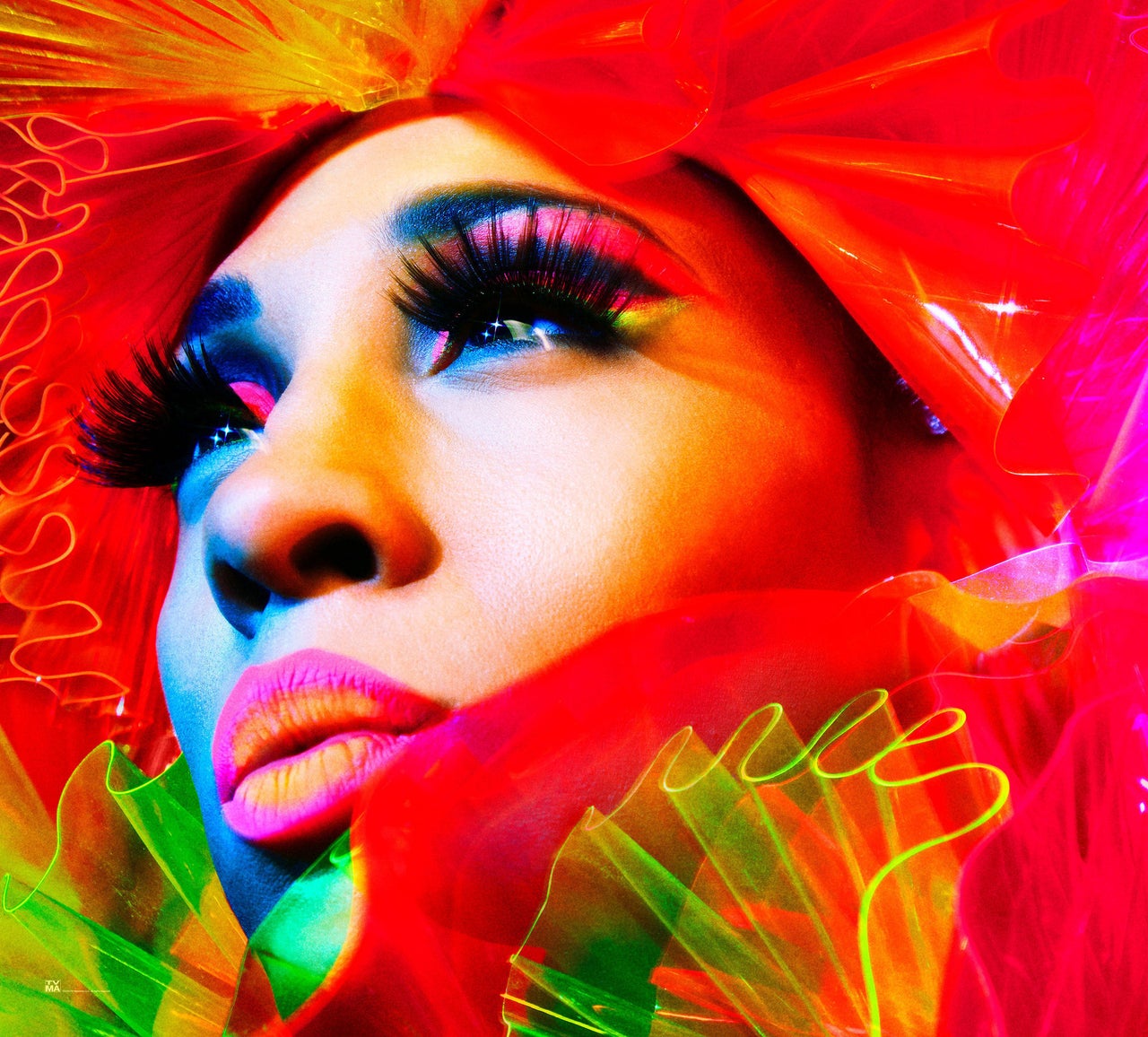 She continues: "I was someone who, when I was 14 years old, I was always searching for awareness, but at that time, there wasn't a lot of resource for me. I think now, kids have more resource for anything, everything is so accessible, and this is a great show for them to really, really dive into and see what it was like in the ballroom culture, how it grew, how there was a family base there.
"Even at times when the HIV epidemic was at an all-time high, and people were leaving this earth, left and right, there was still a sense of community that was there, and I feel like young kids need to see that so that they can carry that on."
It's clear that her involvement in Pose is something that has brought Mj a lot of joy, but what aspect makes her the most proud?
"Oh that's a hard question because I have a lot!" she begins. "OK… I'll say this one thing, and this is a realistic aspect of it, and I like being vulnerable in interviews.
"Me, as a woman of the trans experience, I'm not able to have children biologically. And I have always been someone who was very, very… I wanted to have a traditional family, as a young kid. The wife and the kids and, you know… as I grew older, times changed, and my mindset changed. And when Pose came along, my heart opened more to the children I received from this show. So now I am a mother.
"I may not have my own kids right now, but I have the kids that are part of this show, who lift me up and send wonderful, wonderful, wonderful messages to me. Something that I never thought I would have."
"So that's one of the best things that I got from Pose," she adds. "I got the children that I've always wanted.
Pose debuts on Thursday 21 May at 9pm on BBC Two, after which all eight episodes will be available to stream on the BBC iPlayer.