NHS staff are being empowered by social media to challenge the government and organise the biggest protest junior doctors have ever seen, the latest instalment of The Huffington Post's ten-part docu-series reveals.
The NHS and British Healthcare System episode of HuffPost's #PowerShift series, hosted by Game of Thrones star Sophie Turner, explores how social media has enabled junior doctors to fight against Jeremy Hunt's new contract.
Dr Ranj Singh explains the importance social media has had on the junior doctors' strike.
"For the vey first time in the history of the NHS, we have had a significant and powerful campaign organised with no budget from handheld devices, from computers, that has resulted in the biggest protest that junior doctors have ever seen in this country, possibly the biggest strike the NHS will ever see in its history, and that to us, as a country, is massive," he says.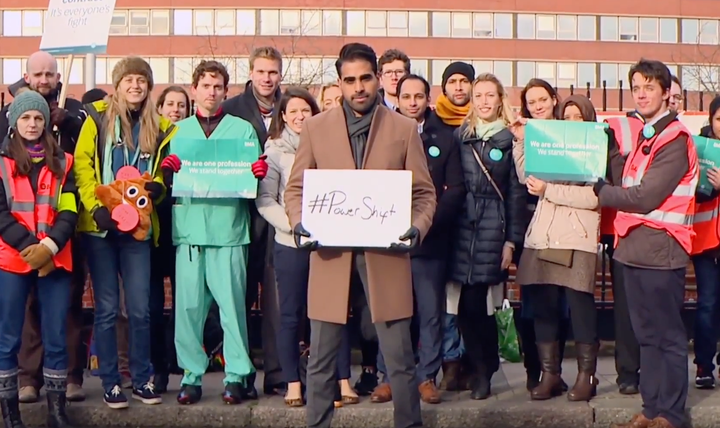 Dr Singh says that without the reach of social media platforms such as Twitter and Facebook, it would not have been possible to coordinate the numbers of people who turned out to demonstrate.
He tells Turner: "Without social media we wouldn't have half the clout we have, because, literally, things happen on social media before they happen on the news or television, it's, you know, around the whole time.
"Social media is a great means of getting information out to people."
The junior doctors' contract dispute, and subsequent strike, sparked a range of hashtags, many of which began to trend.
Hashtags such as 'I'm in work jeremy', 'not fair not safe', 'nhs selfie', 'junior contracts' allowed junior doctors to communicate their message to everyone at home.
Dr Singh says social media played an important part in getting "the facts and the truth out to the public".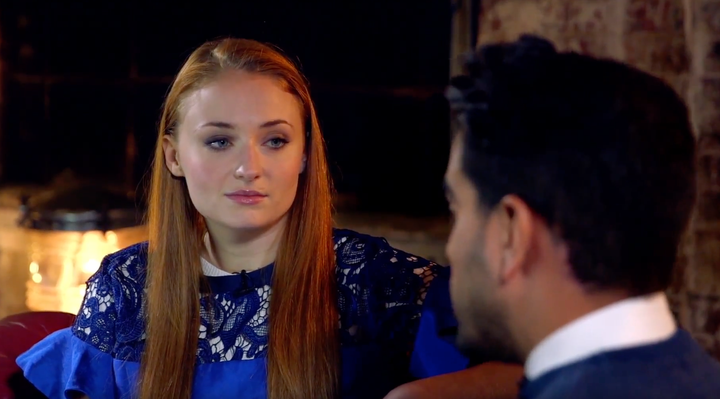 Speaking about the #PowerShift series, Turner said: "Social media has amplified the voice for my generation around the world and changed the way that we communicate.
"I am a huge advocate of social media and thrilled to be given the opportunity to delve deep into its influence and impact on society at large."
Editor-in-Chief of The Huffington Post Media Group, Arianna Huffington, said: "Even though we've seen example after example around the world of social media deepening connections, improving lives and making the world better, we are still only beginning to understand its potential.
"So I'm delighted that, as part of our What's Working initiative to reimagine journalism with an emphasis on solutions, #PowerShift is putting a spotlight on real people using social media to change the world, in a way that's both inspiring and entertaining."
#PowerShift will live on all 15 global editions of The Huffington Post and will be syndicated through the AOL On network.
The series was co-produced by Broad Bean Media and GroupM Entertainment (GME).