People who enjoy a pre-flight tipple could face tougher regulations in airports, officials have said.
A new report on the 2003 Licensing Act found that airports were excluded from the alcohol restrictions which govern pubs and bars across the UK.
Officials said that once passengers are through customs, control of alcohol sales is "relaxed" with more people under the age of 18 being served.
The permitted hours people are able to drink are also far too lenient, they said.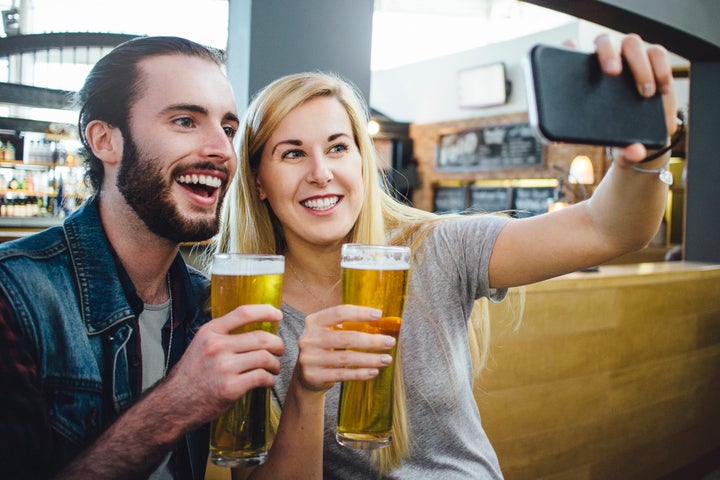 The report, from a parliamentary select committee, looked at all aspects of the 2003 Licensing Act including alcohol sales in airports.
Baroness McIntosh, who chaired the inquiry, labelled the current Act as "fundamentally flawed" and in need of a "major overhaul".
As part of the report, airline Jet2 contributed evidence in support of more regulation at airport pubs and bars, stating that over half of all passenger disruptions on flights were as a result of alcohol consumption.
According to the Independent, the airline said the number of incidents where passengers failed to respect the rules of conduct at an airport or on board an aircraft had "risen significantly".
"These incidents range from passengers being verbally abusive to crew or fellow passengers to incidents which endanger safety, such as attempting to open cabin doors," they said.
The airline has dealt with 536 disruptive incidents this summer alone, with over half reported to have been fuelled by alcohol.
"We would be happy to review these arrangements and extend them where necessary, but the current penalties for passengers who cause flight disruption are rightly severe."
The Home Office now has two months to respond to the 186-page report. It will then be debated in the House of Lords.
Last year, the UK's Aviation Minister Lord Ahmad said he would review the way in which alcohol is sold at airports by looking into the times of day when alcohol is sold and the effectiveness of passenger screening.
He said: "If you're a young family travelling on a plane you want to go from point A to B, you don't want to be disrupted.
"I don't think we want to kill merriment altogether, but I think it's important that passengers who board planes are also responsible and have a responsibility to other passengers, and that certainly should be the factor which we bear in mind."