Marks and Spencer is now selling ready-sliced avocado - and it's hugely dividing opinion.
While some have said the pots are "an absolute disgrace" as they are contributing more unnecessary packaging to landfill, others have said the slices are great news for people with disabilities or arthritis.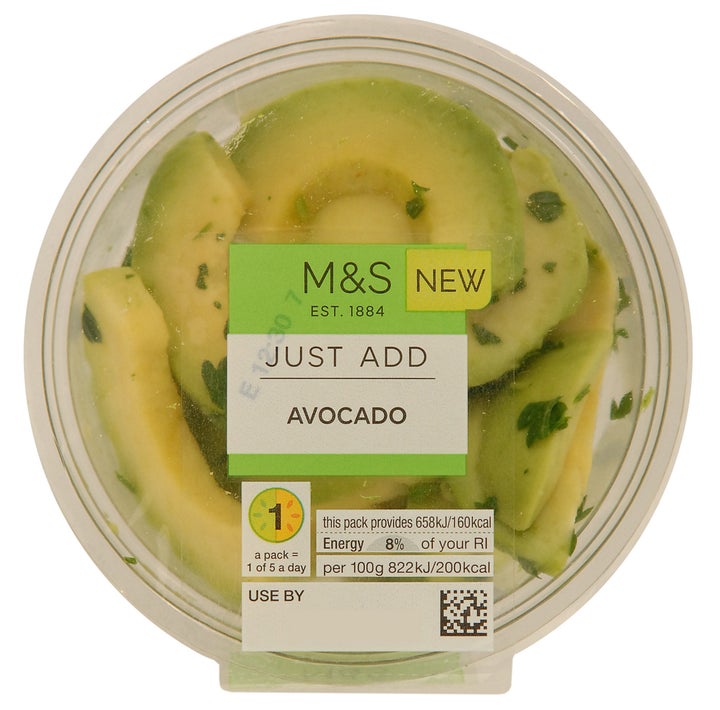 The M&S Avocado Pots are packaged in a similar way to other prepared salads and meats - in a plastic tub.
The atmosphere inside the £1.50 pots "extends freshness and prevents browning".
Others spoke of the environmental repercussions of adding plastic packaging to a food item which has its own natural packaging.
Agy Lena Krajczynska tweeted M&S to say: "Absolute disgrace! Thought you were environmentally aware! More landfill packaging!"
However there are also those who have praised the move.
Gee Lampa added that the product is great for people with arthritis and the elderly, who can "often have a terrible time negotiating the skin and pit".
M&S product developer Erica Molyneaux said: "Customers love an avocado – but they're sometimes not the easiest to prepare, so we've done the messy bit for them and created a ready sliced, fully ripened option, perfect for adding to sandwiches, salads or as a simple healthy snack.
"They're also great for children's lunch boxes, as both convenient and healthy."
It's not the first time a supermarket has faced a backlash for their attempts at convenience food.
She tweeted a photo of the mandarins with the caption: "If only nature would find a way to cover these oranges so we didn't need to waste so much plastic on them."
Needless to say, a lot of people were disgruntled by the move.
In response to the backlash, Whole Foods decided to remove the pre-peeled mandarins from their shelves.
A spokesperson from Whole Foods told The Huffington Post: "A lot of our customers love the convenience of our cut produce offerings, but this was a simple case where a handful of stores experimented with a seasonal product spotlight that wasn't fully thought through.
"We're glad some customers pointed it out so we could take a closer look."