Most first time mums feel some level of anxiety during pregnancy, but those with a mental health issue face the added worry of how symptoms or medication could affect them.
Anna Williamson, 34, has generalised anxiety disorder (GAD), a condition that affects 5% of the UK population. When she found out she was pregnant, she consulted her doctor about coming off her anti-anxiety medication, but admits she felt "apprehensive".
"I'd never been pregnant before, so I did not know how on earth my body was going to react to pregnancy," explained the National Lottery presenter, who is now 23 weeks pregnant. "Let alone how it would react to pregnancy without any medication thrown into the mix."
But Williamson grew confident she would be able to handle the added pressure, because she had learned a valuable lesson about what she needed to cope with her condition from the very event that led to her seeking diagnosis.
"'How are you?' That little question asked with genuine concern, that's all it took for me to turn my life around," she explained to The Huffington Post UK.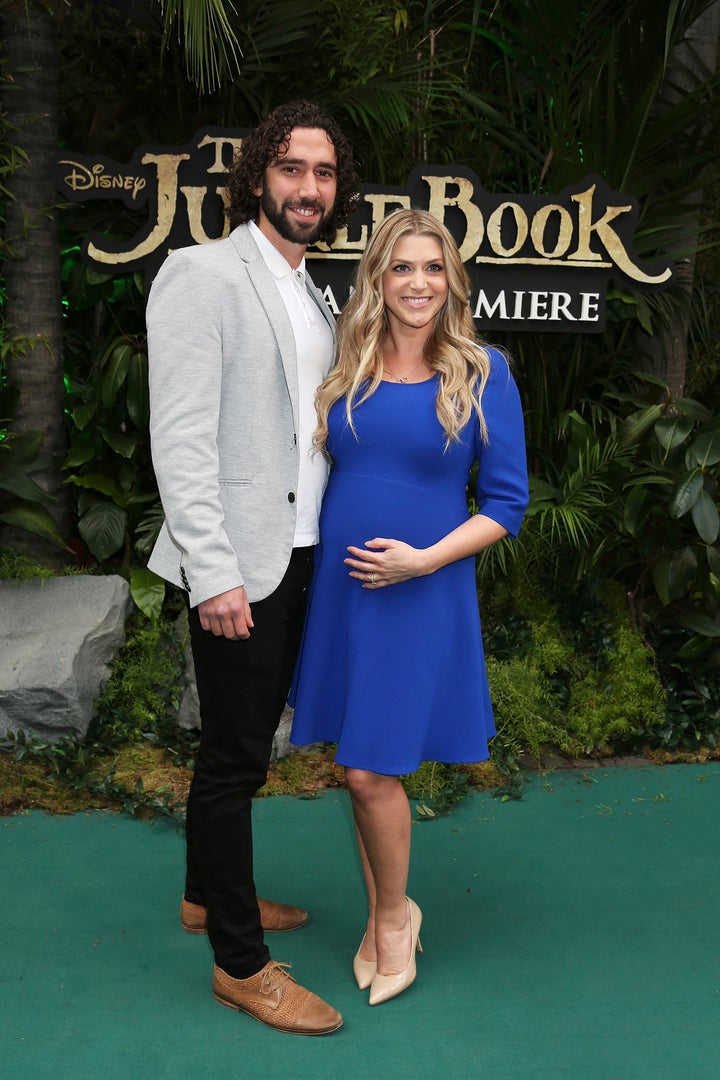 Williamson had "suffered in silence" with symptoms including panic attacks and insomnia for many years before seeking help.
"I had no idea what was wrong with me I just felt so damn awful," she explained. "It was a culmination of work stress, relationship stress, taking on too much and being all things to all people.
"I was a classic people pleaser, putting everybody else's needs before my own, which is never a good idea because it leaves you at breaking point."
In 2006, a colleague offered her a lifeline in the form of a seemingly innocuous question.
"I think I had been waiting for someone to genuinely ask me how I was," Williamson said. "You know how if you're feeling a bit fragile – for example if you'd been to a funeral the day before, - and you want to be strong, but all it takes is one sympathetic look or a piece of kindness and the tears come out.
"I was at the point when I couldn't really be strong anymore. I was so overwrought and exhausted that I'm not surprised all it took was for someone to notice me, ask whether I was OK and genuinely want to hear the answer.
"Until that moment I honestly hadn't realised that I really wasn't OK. It made me be honest with myself and say I need some help please."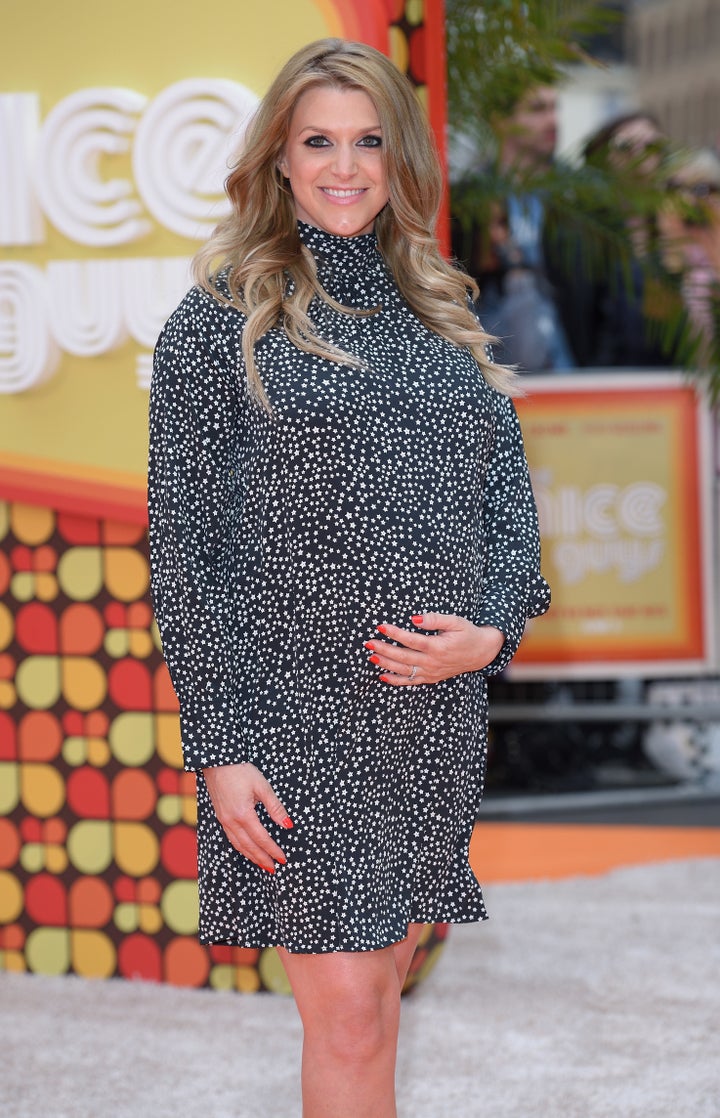 Williamson started seeing a clinical psychologist and was prescribed anti-anxiety medication.
"That combination of medication and talking therapies was hugely helpful. I needed the medication in order to block the stress signals and rebalance the chemicals inside my brain, which needed a serious rest as I hadn't been sleeping," the former CITV presenter said.
She came off the medication four years ago, but was prescribed it again a year later after a difficult period of her life.
"I know what my triggers are," she explained. "I'd got too much on emotionally, physically and mentally, with work and my private life.
"I was going through a break up at the time and it was one of those sad breakups when there isn't a horrible reason for it, it was just the end of an era.
"I felt the familiar depressive feelings and overwrought thoughts creeping in, so I went back on the medication again and I was on it right up until I discovered I was pregnant."
By that point Williamson had already lowered her dosage from 20mg to 5mg.
"It was only a matter of time before I would have been off the medication anyway," she said.
"The dosage couldn't be reduced any more than I already had done, so with my GP we decided that I'd come off them within two weeks and actually it went really well and I've not suffered any anxiety symptoms since."
However, Williamson is secure in the knowledge that should she need to, she would consider taking certain anti-anxiety medications while pregnant.
"I wouldn't hesitate to go back onto medication if I needed it," she said.
"Too often people feel embarrassed and stigmatised for taking medication, when they really shouldn't.
"Often it's better for the mother to stay on the medication, than to come off it, because if you were to come off it and have a huge relapse, obviously that's not good for you or the baby.
"Deciding whether or not to stay on anti-anxiety or anti-depresision medication has to be a decision made together with your GP."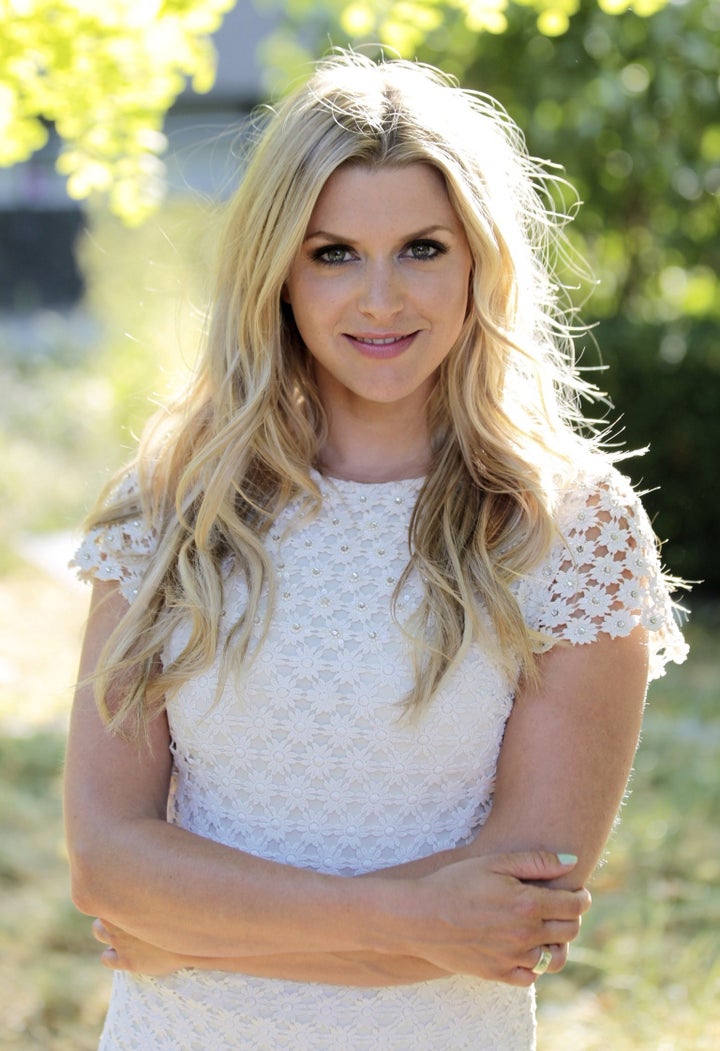 Williamson credits the support of her husband and family as being key to helping her learn how to keep herself well.
"I'm vey lucky because I have the most supportive husband in the world," she said. "Sorry if that sounds gushy and cheesy, but it's true. He just gets it. He accepts me and he embraces everything that I am, including the hormones."
"If you are the partner of a pregnant woman with an anxiety disorder, you can help her by being that 50%, being that team mate.
"When you go through pregnancy it's bloody petrifying, as I'm discovering. A lot changes physically and emotionally, and you're constantly thinking of your future, about how having a baby is going to impact on everything.
"When you're feeling like that ,anxiety can creep up and kick you in the butt. So make sure you ask how they are feeling and actually hear the answer. Ask if they have any fears and just be open with them. It may not sound like much but it can make a huge difference."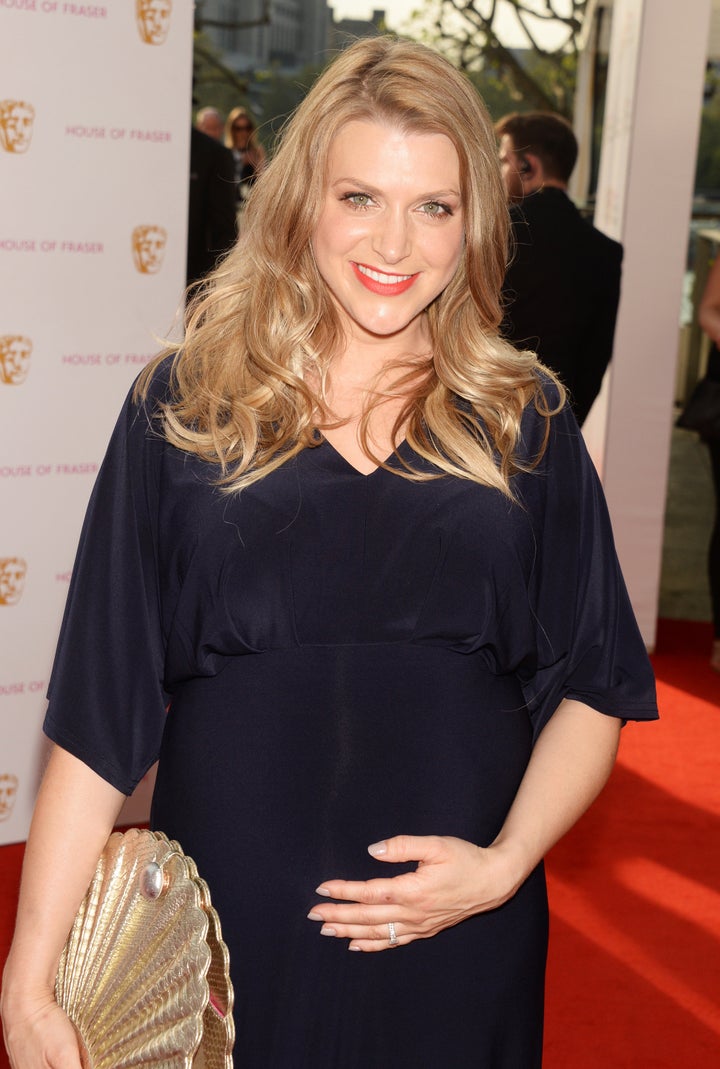 Since the day she decided to seek help for her symptoms, Williamson has known that support is vital to keeping her well, and that knowledge has empowered her to reach out and ensure she gets all the support that she needs.
"I suffered in silence for far too long," she said. "And if you're feeling the same I would implore you to reach out for help - be it from a loved one, a colleague or through a support network such as Mind - because people aren't mind readers and if you don't tell them something's wrong, they won't know.
"We have to help others to help us. It's frustrating because when you're struggling with a mental illness the last thing you feel like doing is communicating. But in my opinion the only way to really get the support you need is to say those words: I need help.
"If you can't say them out loud, then write them down on a piece of paper in a letter to someone. Or find a song that captures how you're feeling, that's really powerful. Make that communication however you can, that's the first step on the ladder."
But it's not only people suffering from mental health conditions who need support. Those around them do too.
"I've been foul during my pregnancy and I'm sure my husband has needed to offload to his pals about me as well. Support is vital for everyone, so don't be afraid to seek extra help if you need it.
"There's nothing to be scared of, as I'm finding out."
Williamson is an ambassador for Mind, the mental health charity, which exists to ensure that no one has to face a mental health problem alone.