Pregnant women need greater protections in the workplace to combat a "shocking" rise in discrimination in the last decade, a new report has found.
MPs are calling for urgent action from the government to ensure there is not a further escalation in the number of pregnant women being forced out of their jobs.
Changes to health and safety practices and preventing discriminatory redundancies are among the recommendations from the Women and Equalities Committee report.
MPs called for an increase in protection for casual, agency and zero-hours workers. They also suggested greater protections for pregnant women in the workplace, similar to those in Germany.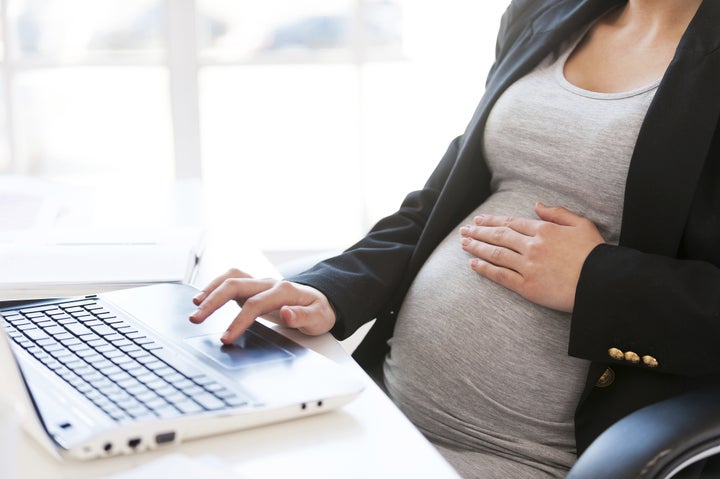 Maria Miller, Conservative MP and committee chair of this latest report, said: "The arrival of a new baby puts family finances under extreme pressure yet, despite this, thousands of expectant and new mothers have no choice but to leave their work because of concerns about the safety of their child or pregnancy discrimination.
"Shockingly this figure has almost doubled in the last decade, now standing at 54,000. There are now record numbers of women in work in the UK.
"The economy will suffer unless employers modernise their workplace practices to ensure effective support and protection for expectant and new mums.
"The government's approach has lacked urgency and bite. It needs to set out a detailed plan outlining the specific actions it will take to tackle this unacceptable level of discrimination.
"This work must be underpinned by concrete targets and changes to laws and protections to increase compliance by employers to improve women's lives."
Pregnant women and mothers now face more discrimination at work than they did a decade ago, research from the Department for Business, Innovation and Skills (BIS) and the Equality and Human Rights Commission (EHRC) revealed.
A total of 11% of women reported being either dismissed, made compulsorily redundant when others in their workplace were not, or treated so poorly they felt they had to leave their job.
MPs are urging the government to change the law to give new and expectant mothers additional protection from redundancy.
The report recommends that such women be made redundant only in specified circumstances - a system which is in place in Germany.
During their inquiry MPs were presented with strong evidence that women were not taking action in large enough numbers to ensure compliance from employers on existing protections.
Witnesses argued that the three month time limit on pregnancy and maternity discrimination cases did not recognise the pressures on expectant mothers.
The report recommends that the time limit is extended to six months and that there is a substantial reduction in tribunal fees for discrimination cases.
The committee is also calling for maternity-related rights to be extended to casual, agency and zero hours workers.
Miller said: "We heard concerning evidence about the experiences of pregnant casual, agency and zero hours workers.
"While we understand the reason they do not have the same day one rights as employees, employers should not be able to avoid affording regular, long-term workers the same basic rights as employees because they have a different contract type."
The committee said that paid time off for antenatal appointments should be extended to all workers after a short qualifying period and that the government urgently review the pregnancy and maternity-related rights available to casual, agency and zero-hours workers.
Other recommendations include:
Employers should be required to undertake an individual risk assessment when they are informed that a woman who works for them is pregnant, has given birth in the past six months or is breastfeeding. The Health and Safety Executive should include this requirement in its guidance to employers by the end of 2016;

New and expectant mothers who are concerned that their health and/or the health of their baby is being put at risk by their work should have an easily accessible, formal mechanism to compel their employer to deal with such risks appropriately

Given the uncertainty about what Brexit will mean, a statement of the Government's intention to ensure that rights and protections are not eroded would provide welcome reassurance during this period of transition;

The Government should work with the main organisations providing free, good-quality, one-to-one advice to women on pregnancy and maternity discrimination to monitor the uptake of and estimated unmet need for such advice
Related