Rates of survival among premature babies have increased during the past two decades, but they remain at "high risk" of developmental delay, a study has revealed.
Parents of premature babies should ensure they have a follow-up appointment with a paediatrician when their child is two, as this is a valuable opportunity to identify delays early on, said premature baby charity, Bliss.
"Latest figures from the National Neonatal Audit Programme (NNAP) show that only 60% of eligible children have a recorded follow-up consultation," Caroline Lee-Davey, chief executive of Bliss told HuffPost UK.
"It is therefore vital that neonatal units ensure all babies in this group get this important follow-up appointment, and that parents of these babies are told they are entitled to this."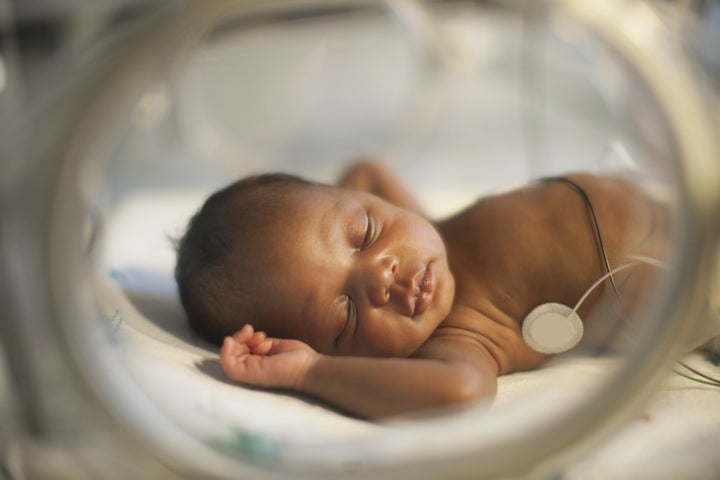 A team of researchers, based at INSERM (the French National Institute of Health and Medical Research) compared rates of survival - without disabilities such as cerebral palsy, blindness and deafness - in children born alive at 22-26, 27-31, and 32-34 weeks' gestation in 1997 and 2011.
They identified 5,567 babies born at 22 to 34 weeks' gestation in 2011 in France. A questionnaire (called the Ages and Stages Questionnaire or 'ASQ') was used to assess developmental delay.
Rates of survival at two years of age were 48.5% for children born at 22-26 weeks' gestation; 90% at 27-31 weeks' gestation and 97.5% at 32-34 weeks' gestation. Only one child born at 22-23 weeks' gestation survived.
When they looked at the developmental progress of the children, researchers found 50%, 41%, and 36% of children born at 24-26, 27-31, and 32-34 weeks' gestation respectively, had ASQ scores below the threshold. They were considered "at risk of developmental delay".
Language development and social-emotional competence most frequently scored below threshold.
The authors pointed out that this was an observational study, so no firm conclusions could be drawn about cause and effect.
Lee-Davey said: "It is important to remember that babies born premature are all different and develop in different ways. Although some premature babies will face ongoing health issues or developmental delays, many go on to lead healthy lives.
"If any parent of a baby born premature is worried about their baby's development, they should seek expert advice from their GP, health visitor or another healthcare professional."
For more information or support visit www.bliss.org.uk or call their helpline on 0808 801 0322.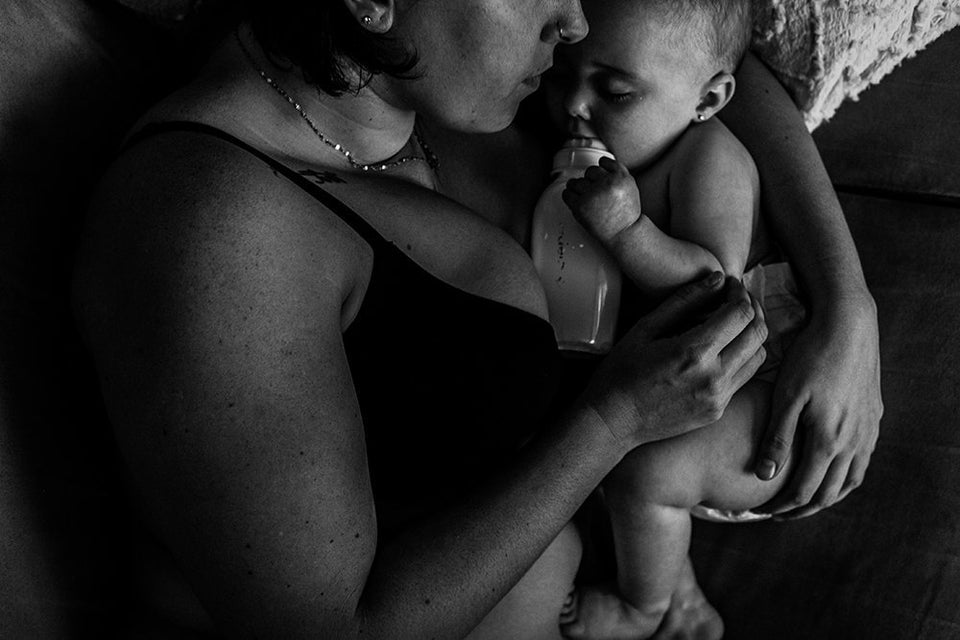 'Fed Is Best' Celebrates Mums Feeding Babies