For most parents changing their baby's nappy is not one of their most cherished memories, but for those with premature babies, being unable to perform this simple means of bonding can be heartbreaking.
Lorna Carmichael gave birth to her and her fiancé John Calder's daughter 15 weeks early on 6 September 2016.
Despite the best efforts of the neonatal staff, Chloe Filipa Grace Calder passed away on 27 November 2016, aged just 12 weeks.
Chloe was cared for at St George's Hospital in London, where parents are allowed to be hands on in the care of their premature baby, and Carmichael cherishes those moments she shared with her daughter.
"Being enabled to do simple things like changing your baby's nappy - which most parents take for granted or even dread doing - really allowed us to feel like parents," the 35-year-old mum from Eddington, Derbyshire, told HuffPost UK.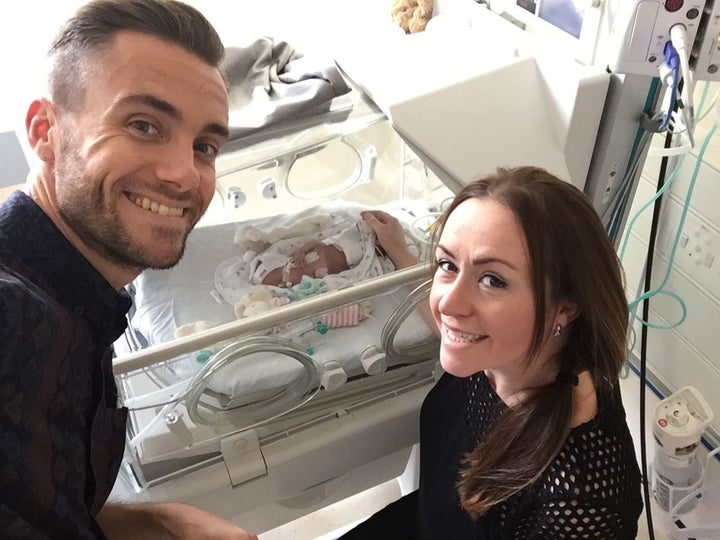 "We were extremely lucky to be at a hospital that allows parents to be proactive in the care of their babies," Carmichael continued.
"Whilst on the neonatal unit at St George's Hospital we were encouraged to be as involved as possible in looking after Chloe.
"It wasn't until after I left the hospital and spoke with other parents of premature babies that I realised this experience is not the norm."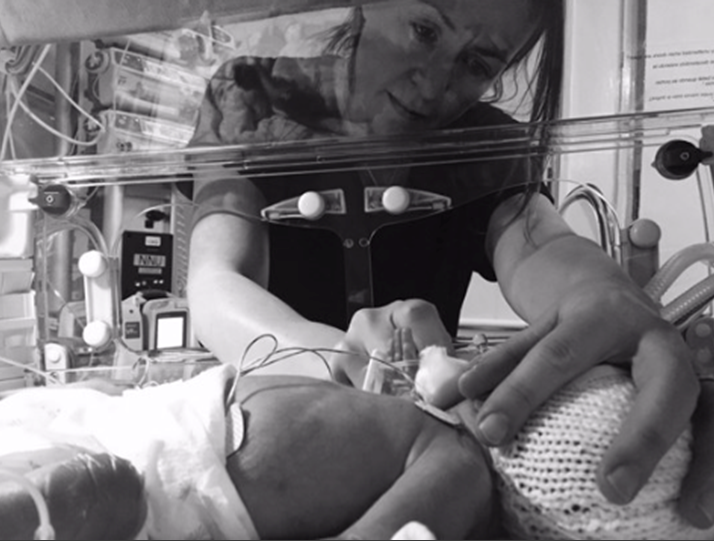 Premature baby charity Bliss is working to make family-centred care available at more hospitals in the UK.
The charity's chief executive, Caroline Lee-Davey explained: "We know that babies do best when their parents take the primary role in their care, and through our work we provide information and support to parents to enable them to do this confidently, as well as train and support health professionals to work with parents as partners in care and decision-making."
Carmichael passionately believes that more parents should be able to experience these bonding moments with their premmies.
"I cannot stress enough how important it is for parents on neonatal units to feel like they are the primary care-giver for their child," she said.
"By being involved in a baby's care, parents who are able to take their children home have already established a bond with their baby and are given the confidence to parent without the support of the neonatal staff.
"For parents in my position, the only memories of our children are on the unit and so the bonding time we have is priceless.
"I cannot imagine how devastating it must be for parents who do not have those memories and whose time with their child was spent looking through the glass of an incubator and feeling like they were in the way."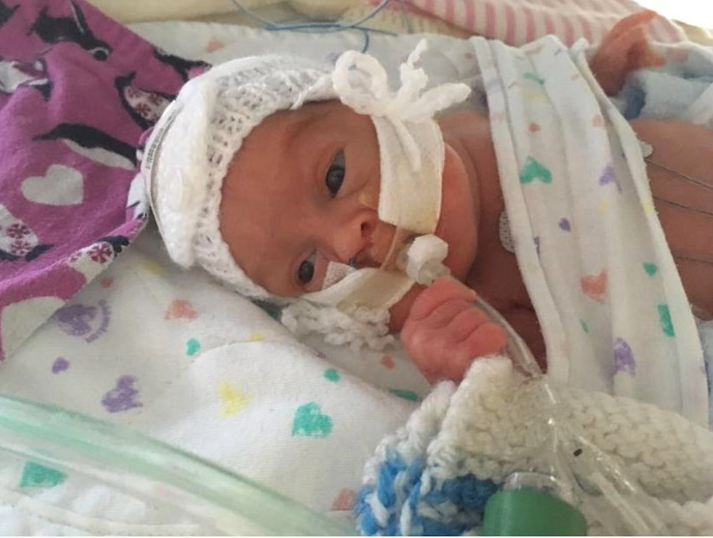 But training hospital staff is an expensive business.
"Through vital donations from our supporters, Bliss is able to provide healthcare professionals with training and support in providing family-centred care," explained Lee-Davey.
"It costs £3,000 for us to put on one of our workshops where up to 40 nurses can learn more about involving parents in hospital care, improving outcomes for babies and their families across the country."
After their experience Carmichael and Calder were keen to support the premature baby charity.
So they were very touched when Carmichael's parents Kathy and Hugh decided to take on a tough physical challenge based on important figures in Chloe's life to fundraise for the charity.
Kathy said: "Chloe was a very special little girl and in her short life she showed us just how precious life is."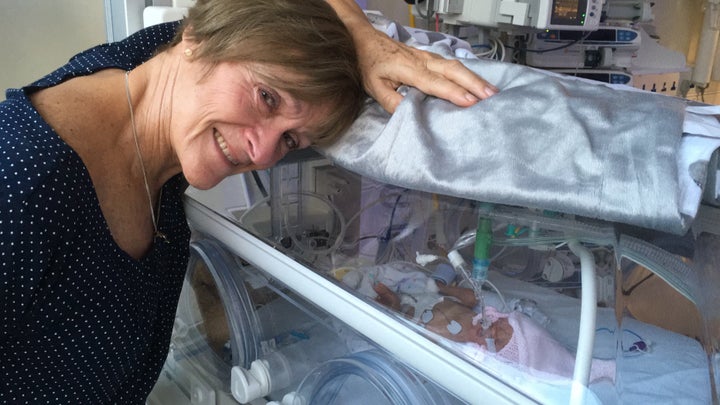 Kathy, 69, and Hugh, 68, were joined by their friends Steve Wilshaw and Christine Johnson, both 65.
Their challenge began on 1 June and saw the group cycle a total on 1565km - a figure based on Chloe's weight in grams when she passed away.
They climbed 12 mountain passes to symbolise the number of weeks Chloe lived and ascended 37,000ft to symbolise that Chloe lived until 37 weeks gestation.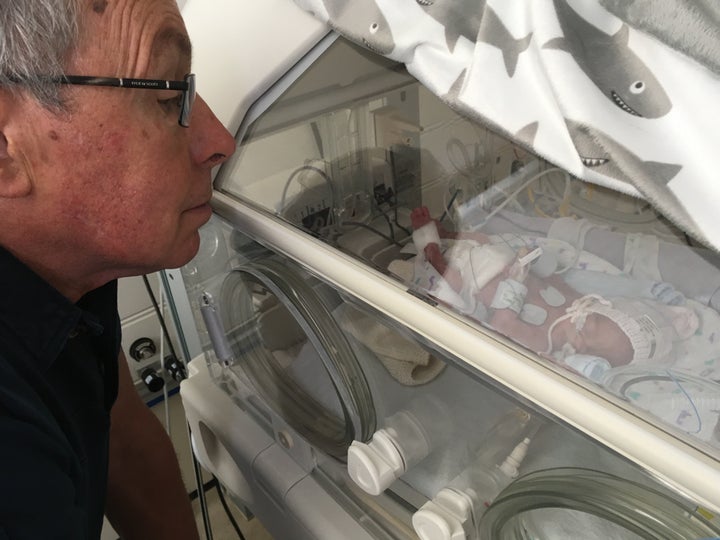 Johnson, who only learned to swim two years ago, also completed an open water swim of 805m to represent Chloe's birth weight in grams.
Chloe's grandfather added: "I'm very aware that whatever pain and discomfort we suffered during our challenge is nothing compared to the experiences of the parents of premature and sick children, and the struggles of the babies themselves.
"The work Bliss does is incredibly important in helping and supporting parents with premature babies, most of whom have no idea of where to turn for much needed support and guidance."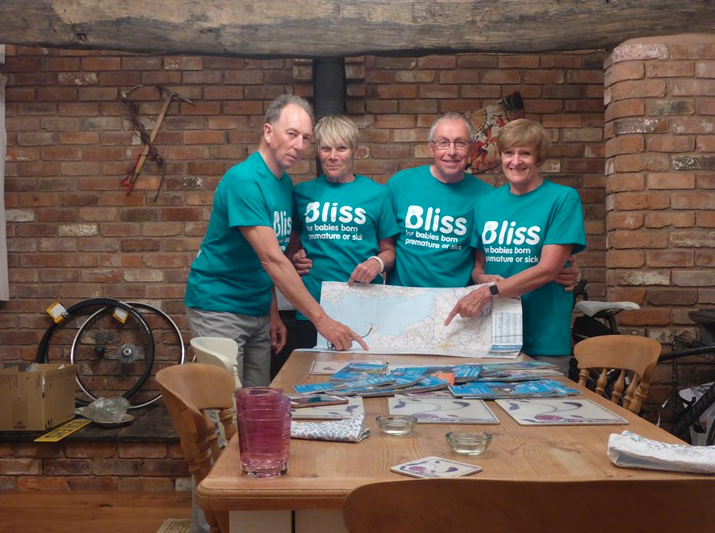 Carmichael is very proud of what her parents have achieved in honour of her daughter.
"For them to give up their time to do something so physically challenging and logistically complex to plan and complete is amazing," she said.
"I often feel overwhelmed and quite emotional thinking of them doing such difficult things.
"Chloe's story has touched the hearts of many people and I love that her determination and resilience inspires others to push themselves further than they normally would.
"I feel proud. Proud of Chloe, and of my parents and their friends."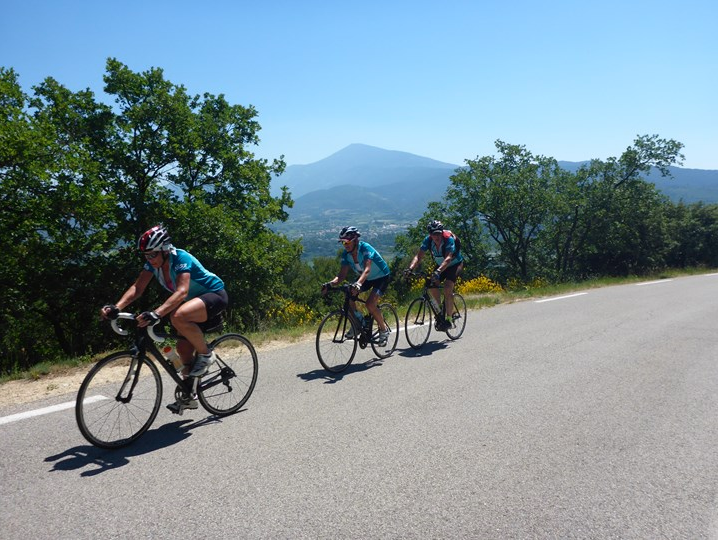 Lee-Davey from Bliss has also thanked the family for their fundraising work.
"We are so grateful to Lorna and John, and all their family and friends, for supporting Bliss' work, and we are truly humbled by their commitment to build such a powerful legacy for Chloe," she said.
"Their support, along with that of many others across the UK, will help us reach even more babies and families with our work."