Veggies and vegans rejoice! Pret has opened a vegetarian pop-up restaurant in the heart of Soho. And by the looks of it, the menu is pretty extensive.
Veggie Pret opened its doors to the public on 1 June, offering a wide range of tasty, and more importantly meat-free, treats.
It comes amid growing numbers of people turning to vegetarianism and veganism.
Just recently it was revealed that there are now at least 542,000 people in Britain following a vegan diet.
Meanwhile the Vegetarian Society estimated in 2003 that there were between three and four million vegetarians in the UK, a number which is likely to have increased over the past 10 years.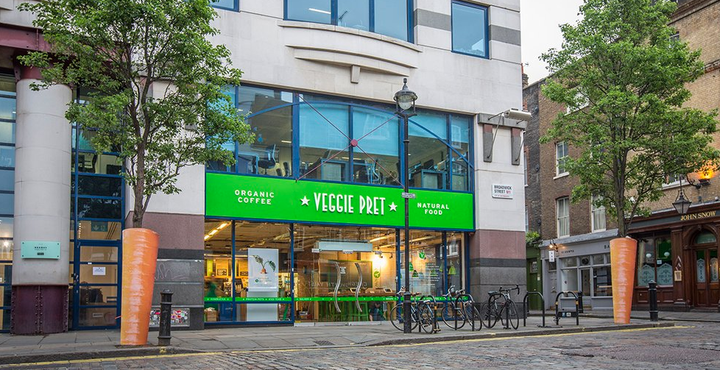 The new pop-up, based on Broadwick Street in Soho, will offer veggie and vegan delights for one month only.
The aim is to challenge Pret's chefs to come up with delicious veggie and vegan food.
They also want to gain an insight into what customers think should end up on the shelves permanently.
Last year Pret saw sales of its vegetarian products gain double digit growth, so their little veggie pop-up is surely set to be a lucrative business move.
Intrigued so far? Here's what's on offer...
Protein pots and plant pots containing:
- Courgette ribbons with raita, chargrilled peppers, pine kernels, mint and parsley
- Cauliflower tabbouleh with fresh herbs, peas and pomegranate seeds
- Crushed beetroot topped with feta, rocket, cucumber and peas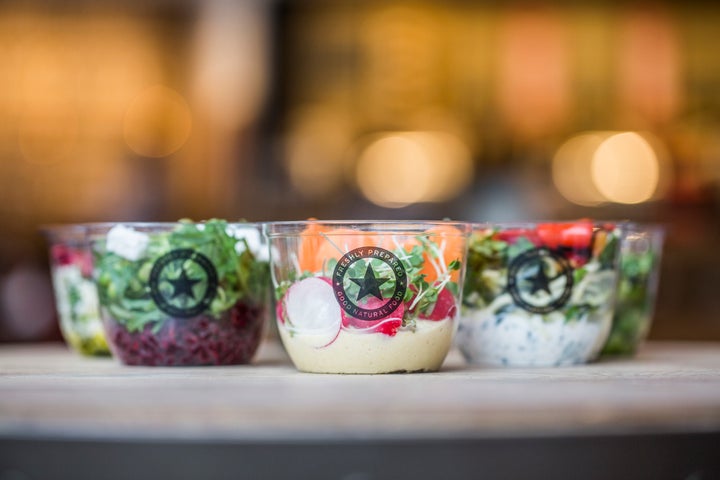 The store will also be selling open rye sandwiches with either roasted beetroot, radish, soft cheese, mustard cress and mint, or free-range egg, humous, edamame, sesame seeds, cucumber and pickled onion.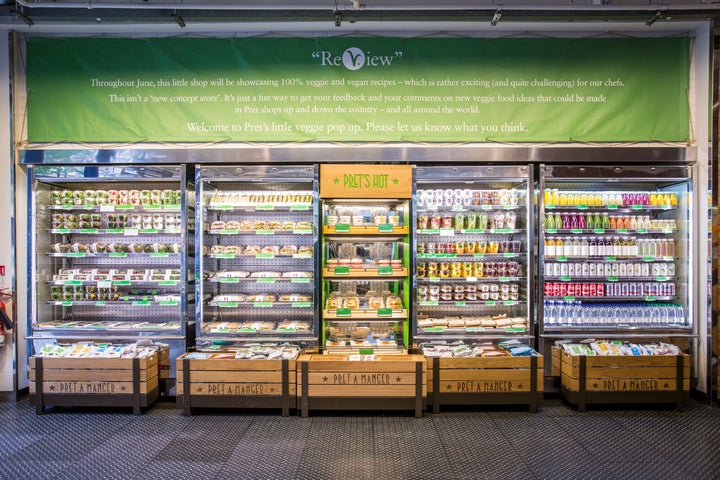 The pop-up will also be offering savoury Greek yoghurt bowls topped with either dukkah, olive oil and mint or spicy chickpeas, pomegranate and coriander.
Dairy-free desserts include a cacao and orange pot with coconut yoghurt, dark chocolate, cacao nibs, and Brazilian orange oil.
Finally, the store will be offering power smoothies which are blended to order to thirsty customers.
Flavours include avocado, cucumber, shredded ginger and spinach blended with apple juice, or banana, dates, chocolate powder and almond butter blended with almond milk.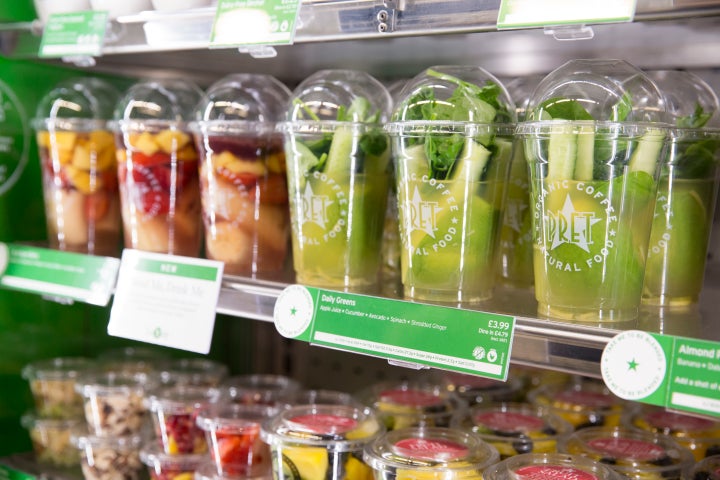 So far, the consensus among customers seems good. And if they don't like it, they can have their say by voting for their favourite (and least favourite) dishes on social media.
Here are just some of the responses so far.