Food prices in Tesco shops around London are being altered to demonstrate the "ridiculous" levels of house price inflation in the capital over the last two decades.
The #PricedOutLondoner campaign is sharing pictures on its site of the stunt, to show how much items like avocados, cheese and mayonnaise would cost if their prices mirrored the rises in different boroughs.
The result is that a loaf of bread would set you back £10.41 if its price jumped 733%, like house prices have in Chelsea in 20 years. A bottle of Heinz ketchup would be £15.52 to mirror the 676% increase in Dalston in the same period, while the rise of 698% in Frognal & Fizjohns, Camden, is the equivalent of £17.96 for a 2kg bag of rice.
The campaign was launched by Londoners Nathalie Gordon and Wren Graham, both 28-year-old advertising creatives, using house price data from Foxtons.
Gordon told The Huffington Post UK they want to make the house prices more tangible "and often more ridiculous" and show that owning a home has become a "luxury of the rich and not a right of all".
"You wouldn't put up with paying £30+ for cheese, so why are we putting up with these ludicrous rates of inflation making owning a home nothing but a fantasy?" she said.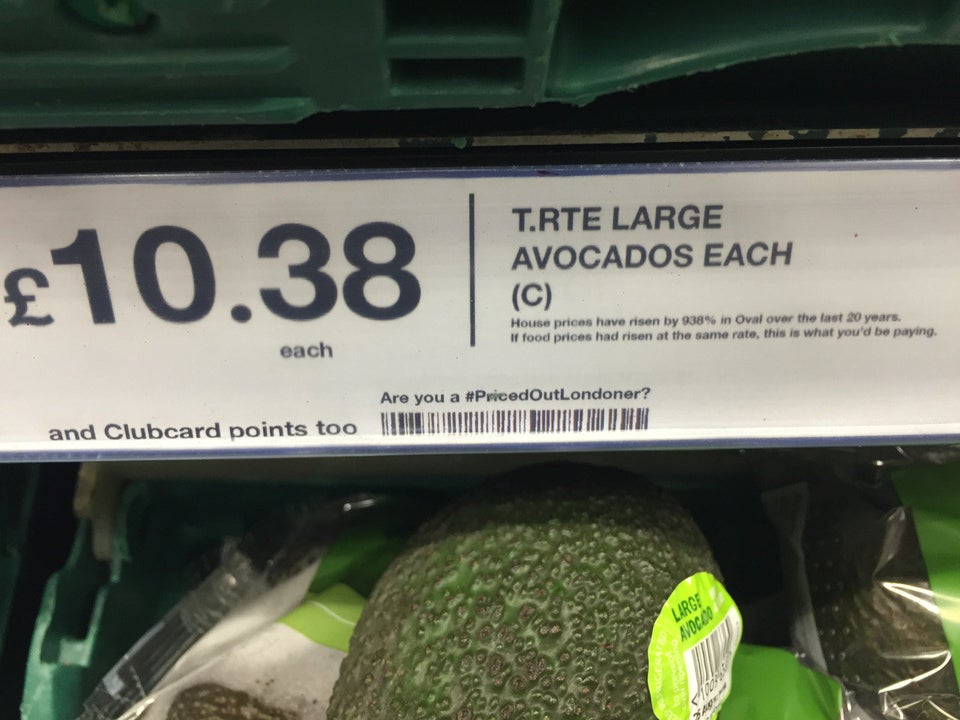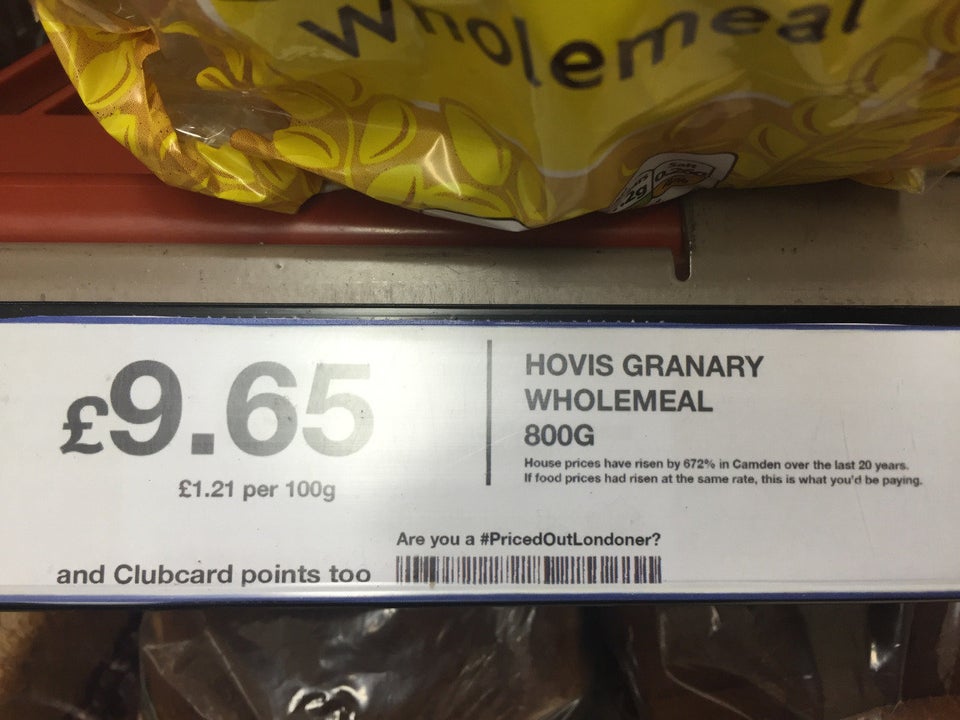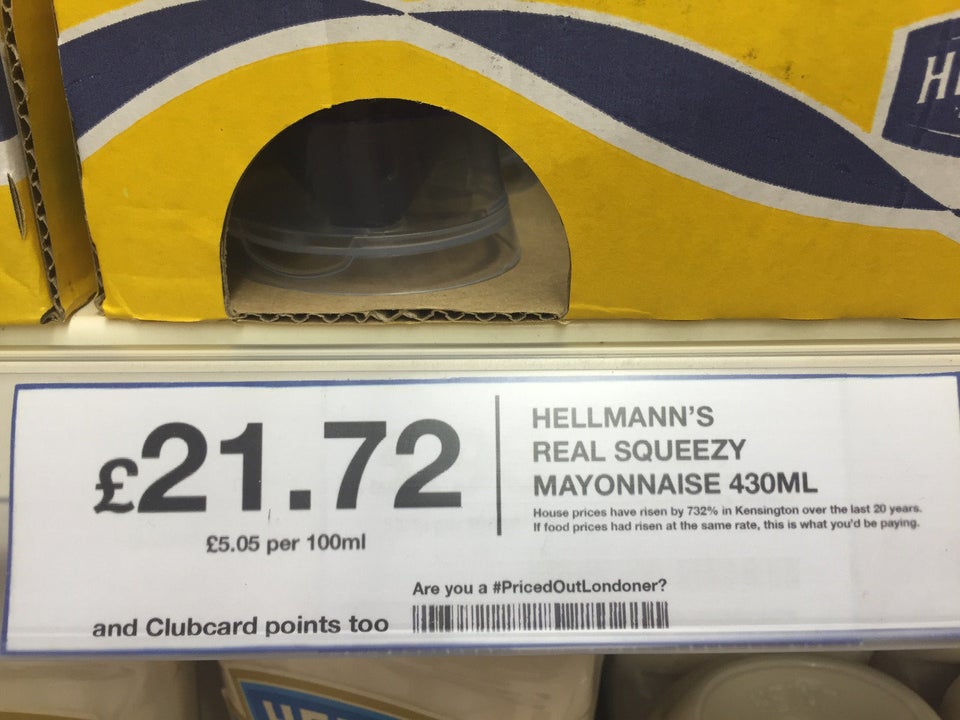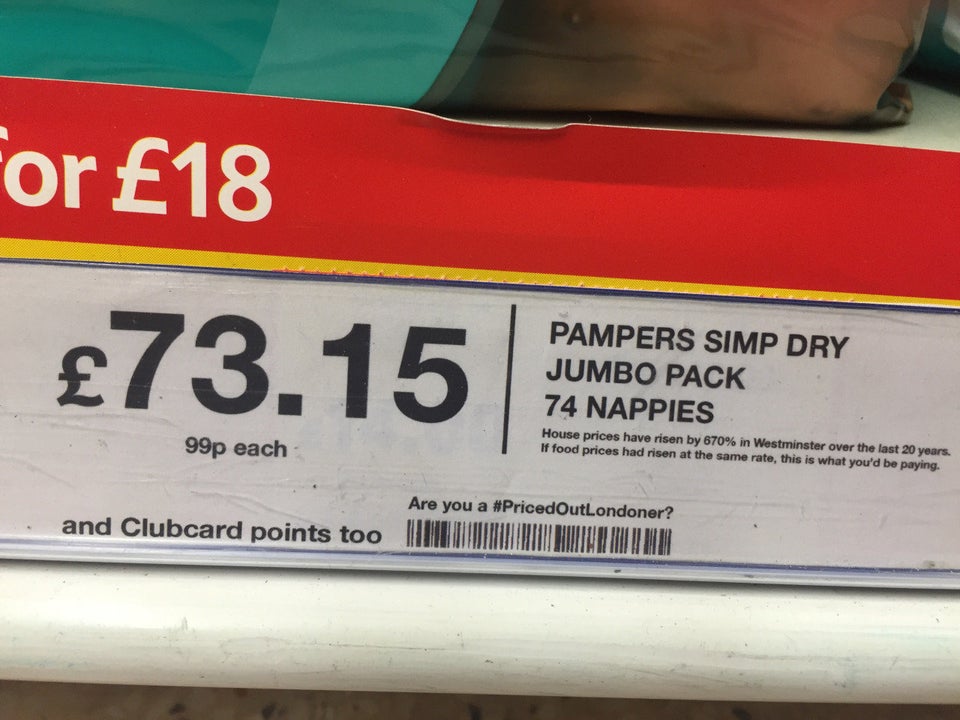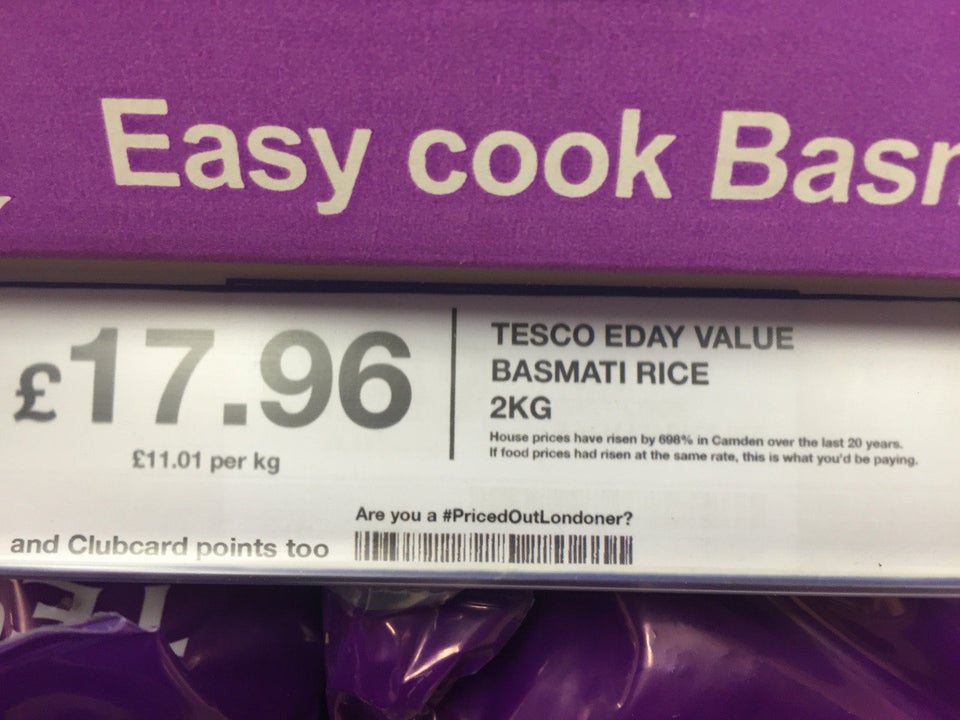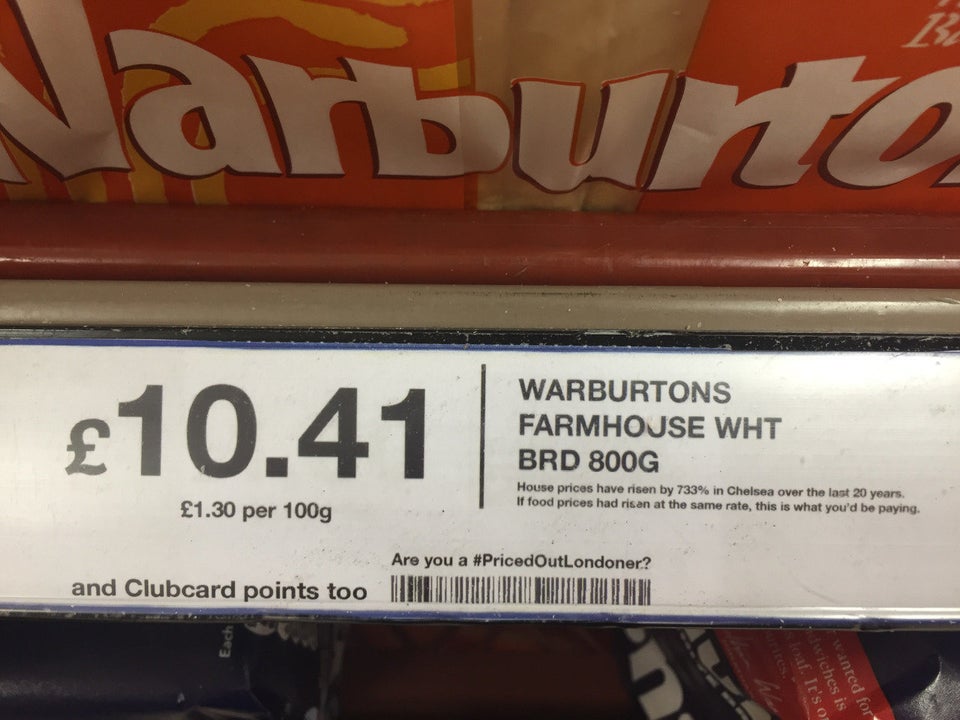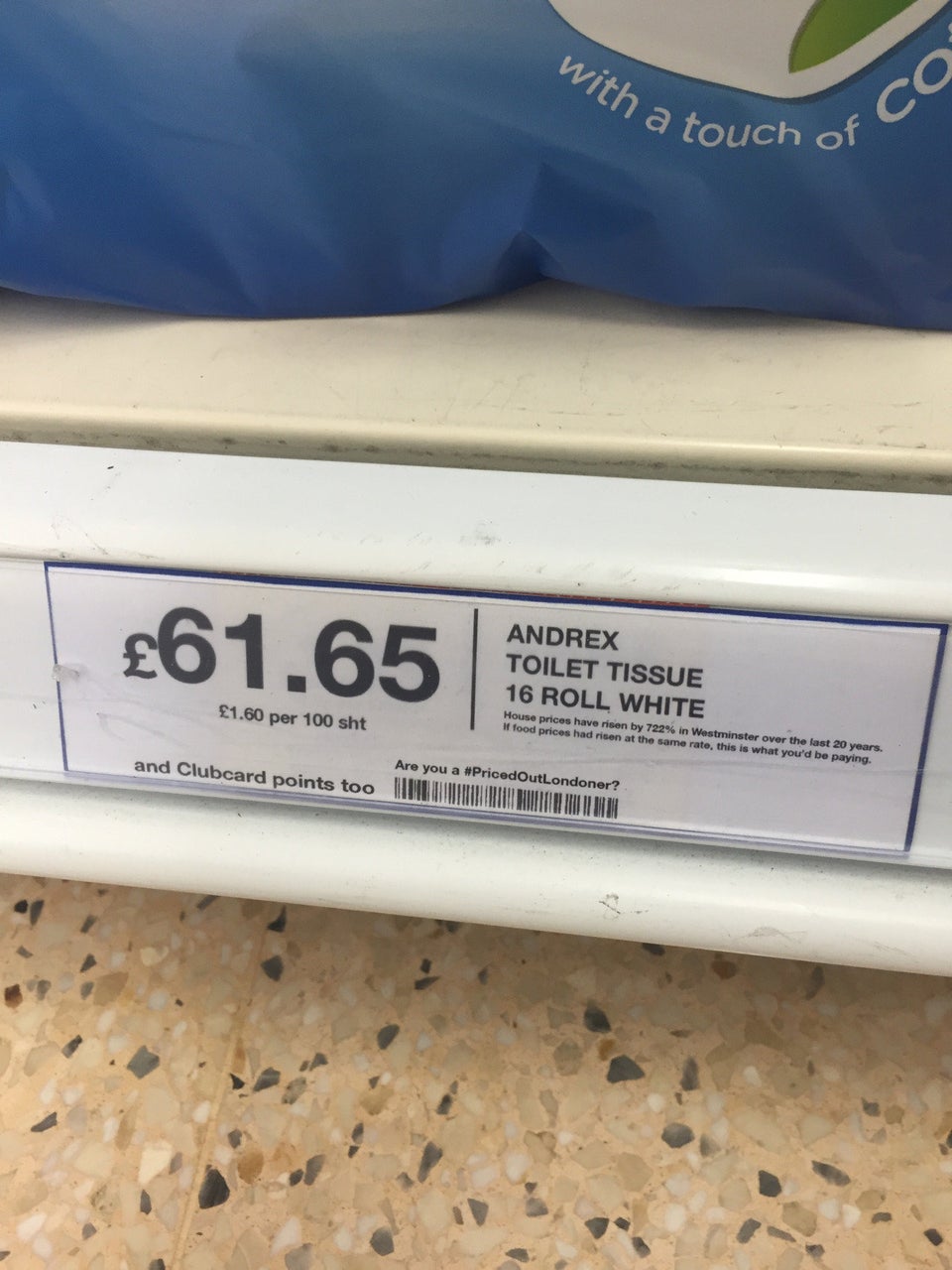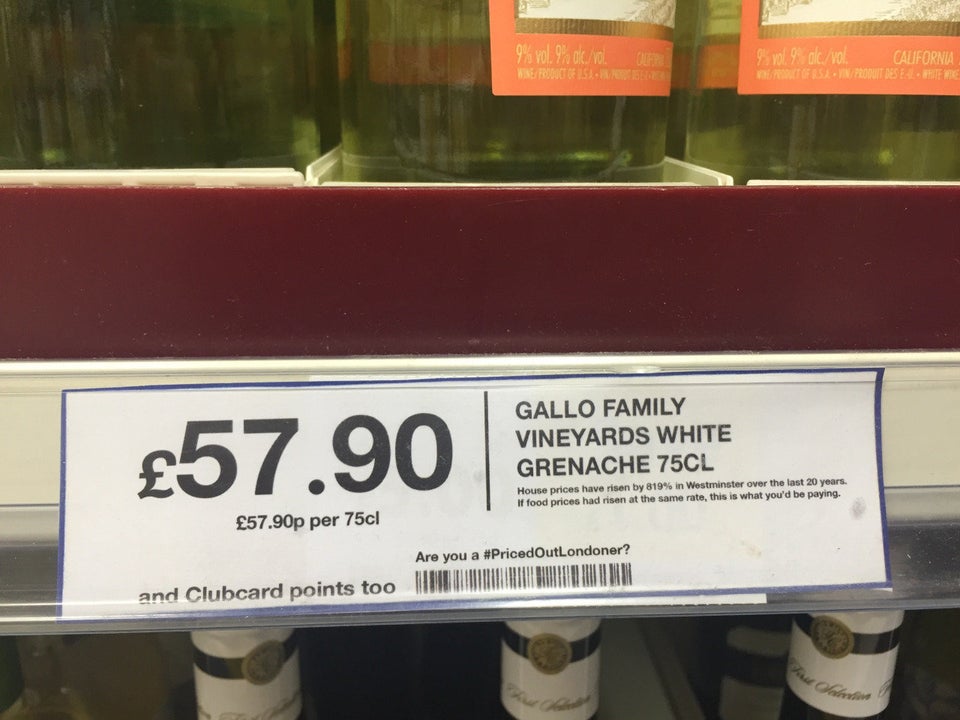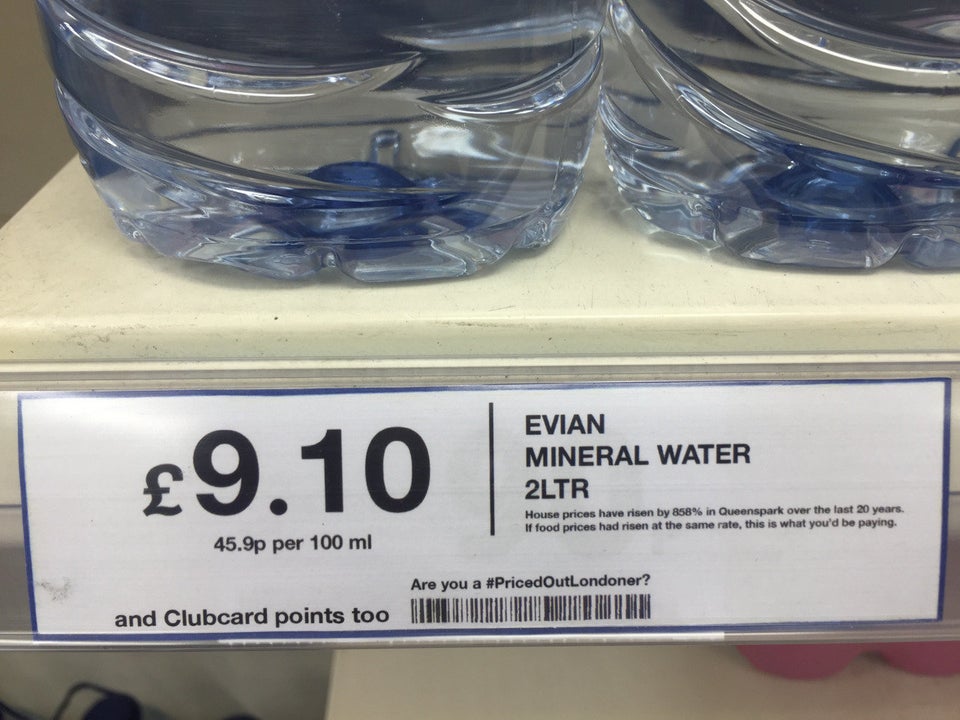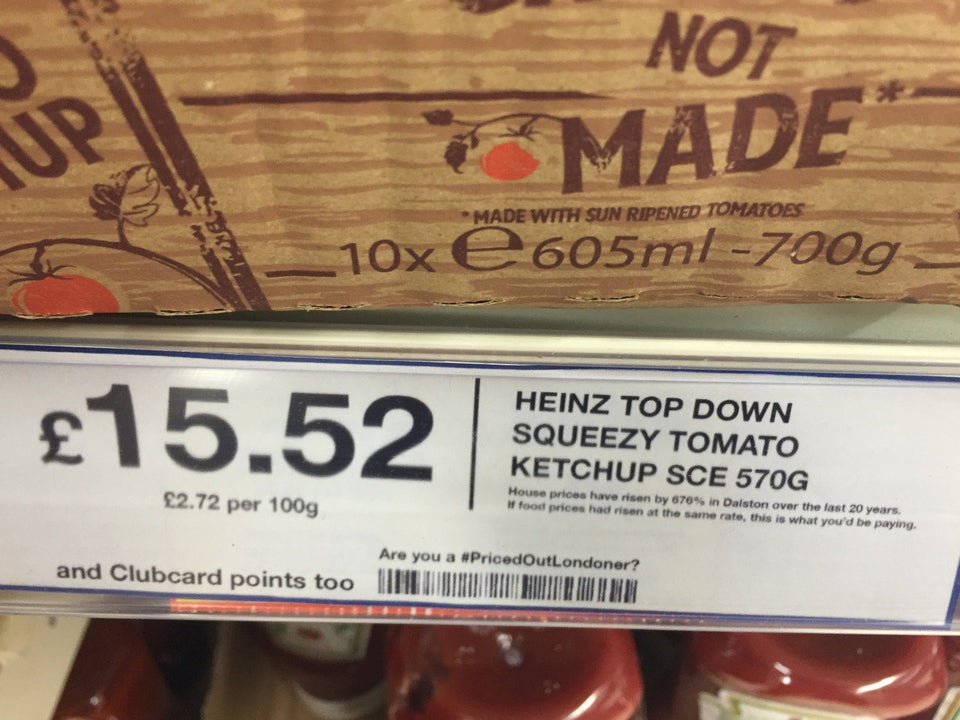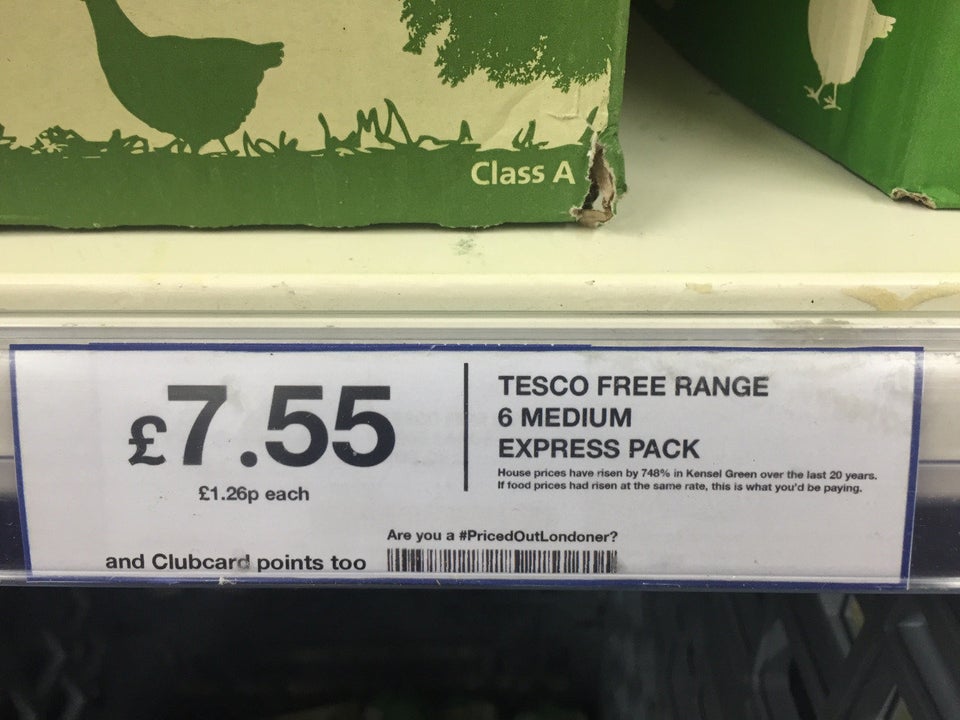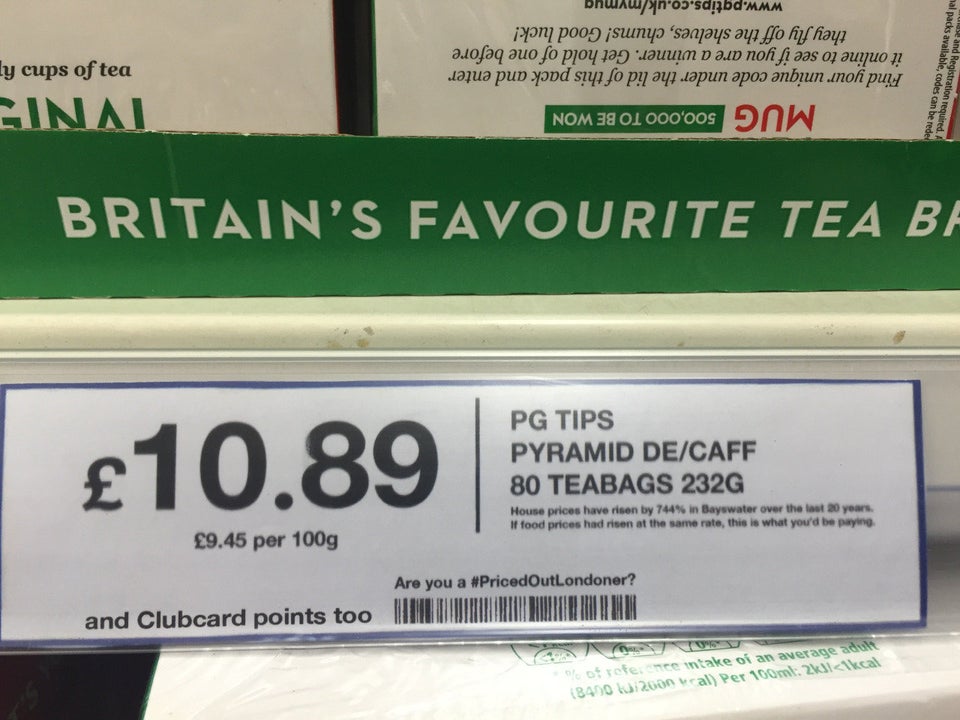 The campaign has hit Tescos in Hackney and Kings Cross this week and will target a supermarket in Oxford Circus on Thursday.
Gordon told HuffPost UK house prices affect everyone but, "I don't think people realise quite how badly."
Gordon and Graham are calling for more homes to be built and rent caps to be put in place to help ease the situation.
"As a country we can't continue to ignore the fact that owning a house has become a luxury of the rich and not a right of all," Gordon said. "Owning a house has become an unrealistic goal for the majority of young people and one that is only getting worse.
"Building new homes is only a tiny part of this solution, we need to introduce reasonable rent caps and stop the super rich from using London properties as investments that they don't even live in. Oh and make prices reasonable again or at least relative to living costs and wages.
"Yes there are schemes in place but people are locked into shared ownership, can't get the numbers to match deposit requirements or get means-tested to an extent they don't even make the lists needed to receive government help."