Primark has recalled thousands of pairs of flip flops over cancer fears.
The alert affects men's flip flops in black, blue and khaki from the store's Cedar Wood State range amid tests that show they have been contaminated with chrysene.
Chrysene is a polycyclic aromatic hydrocarbon which studies have found can cause cancer.
The shoes were on sale from 2 January to 2 June 2017.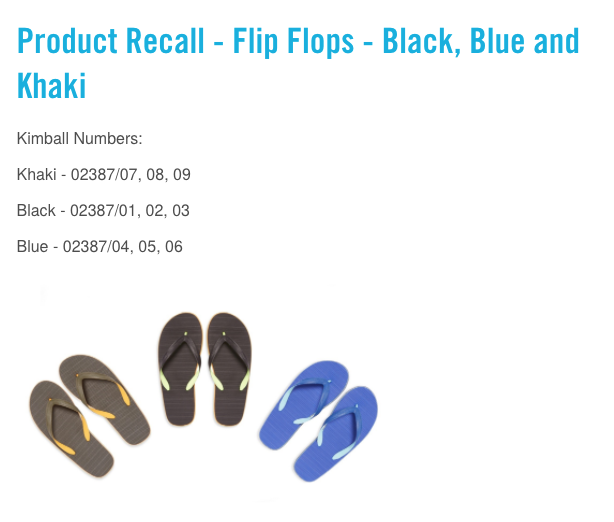 A Primark spokesperson said: "We take the safety of our customers, and the quality of our products, very seriously, which is why we have chosen to recall three men's flip flops from our Cedar Wood State range.
"All new orders with this factory have been suspended while we carry out a thorough investigation.
"A full refund is being offered to all customers."